I usually try to spend less time on my phone and iPad but some essential Apps revolutionized my time time-efficiency. The most valuable app that I bought within the last years was easily Things 3 (Web). So great that I wanted to share it with you in more detail after quickly talking about it last week.
What is it and why you should use it
It's a seemingly simple task manager, a virtual To-Do-list. Yes, you can manage just fine with a pen and paper for your most pressing tasks like grocery shopping or your plans for the day.
But for everything that spans more than a day or if you want to set yourself a timetable for the week where you want to do a bunch of tasks, things can get tricky.
A year ago my last semester started. It was a tough and feared one so I wanted to be as well-prepared as possible. There were just so many tasks I had to organize and so I was searching for something that could help me to keep track of everything I had to do. Chapters to read, things to buy, or just a reminder of people I had to call.
At first, I stumbled upon Omnifocus. An App that lets you break down big projects in small tasks and lets you plan them even for specific time frames in a day. This way you're breaking down your day time-wise for the specific tasks you set for yourself. The problem: I tend to be overly optimistic about my time management and things get frustrating fast when you can't keep up with your expectations.
Omnifocus was just too cluttered and feature-packed for my taste and needs a little too much devotion to this lifestyle for me. I'm not working from home and I don't work with a computer. If these things are yes for you, maybe give Omnifocus a look. The App got a big fanbase but I prefer the more relaxed, clean approach of Things3.
Table of Contents
In my quest for the perfect task manager, I quickly discovered Things 3. Another well-known App is now available in its third iteration.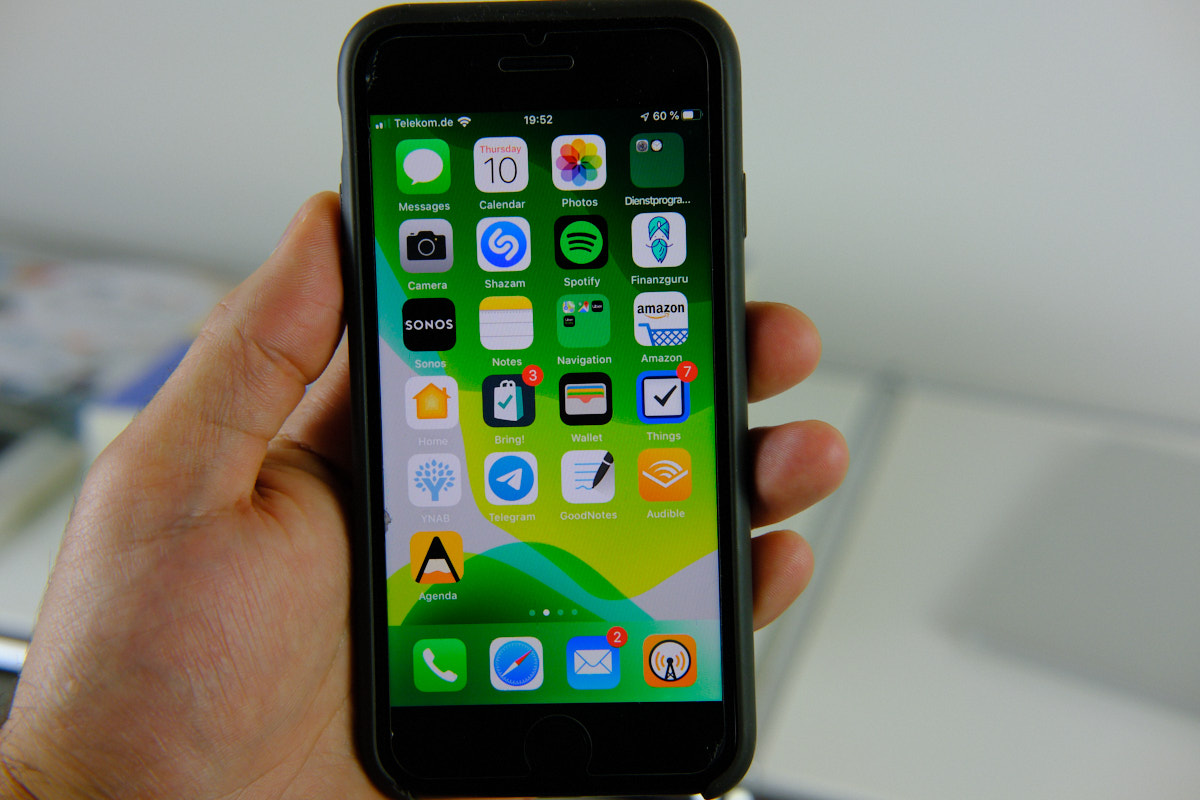 How I got into Things 3 and using a task manager
I got the trial for my Mac and began to organize my life in different "areas". Just think of them as headlines for all the different parts of your life. I used one simply called Life where I'm storing several lists from "moving" to "cooking" and "subscriptions".
Another area is called Japanese Tease (you may have guessed it) where I try to organize post ideas, pictures I want to take, or just simple organizational things like a small reminder to switch the blog over to Kinsta hosting at the end of the month (which I ended up doing early, hope you can feel the speed-improvement).
So far so good. But apart from staying organized digitally where is the benefit of a simple paper plan? And what has all this to do with studying Japanese?
The neat thing is that you can (and should) plan each task for a specific day. Each day you open Things3 in the morning and organize it a bit. You can rearrange the tasks and, more importantly, set them to daytime or evening. That's the only "time setting" you are doing in Things. Remember OmniFocus lets (or wants you) set specific time frames in each day for tasks. Like a calendar where you input "writing JTease post" from 3-5 PM.
For me, this didn't work at all and I much prefer the whole daytime/evening separation. A lot.
This way you give your whole day a bit more structure and while sorting you already get a feel for your whole day and the tasks that await you.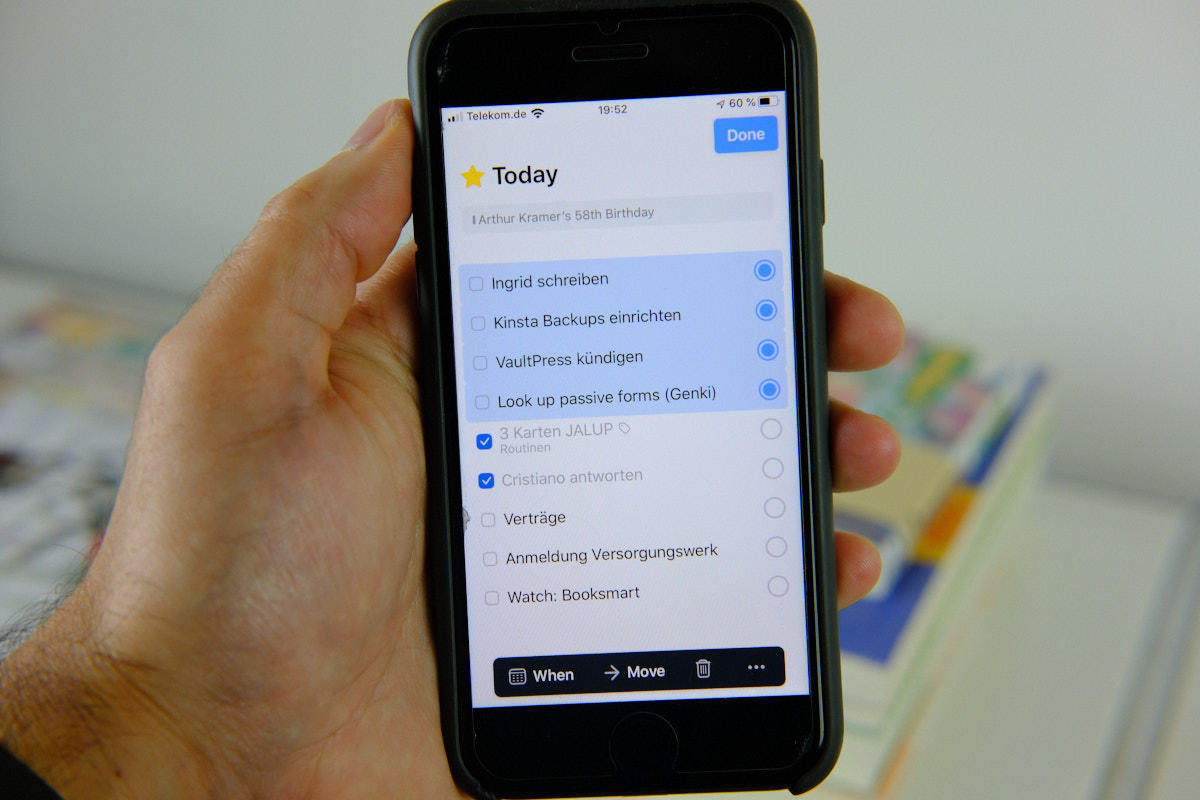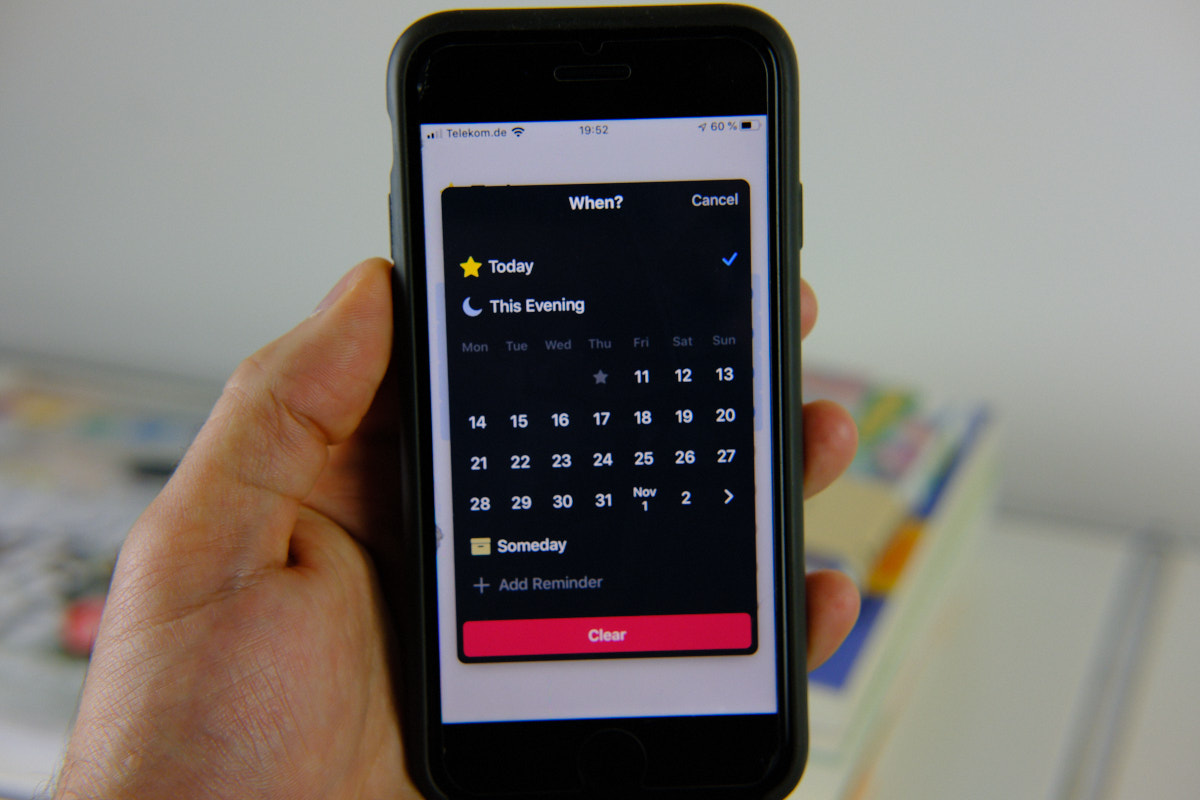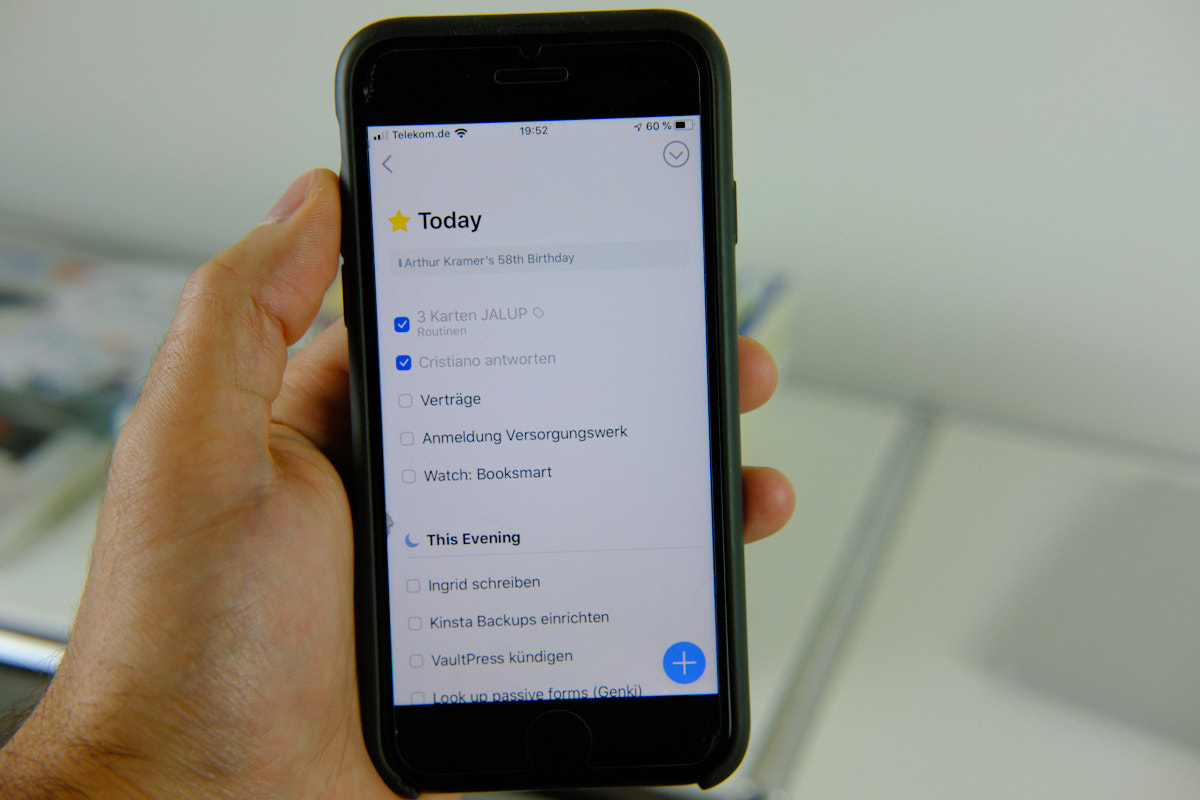 What I like best is that feeling of accomplishment when you can tick off the boxes if your tasks and the comfy feeling when your whole day is done task-wise. Whenever you think of something you need to do it gets in your Things3 inbox and after planning your days you always know that when things are done for the day you can relax with a good conscience.
It gives me ease of mind because I always know the important tasks are done. And all the time I have left can be spent however I want. Let's just think of it as the opposite of procrastination.
How to use Things 3 to improve your Japanese study life
And now on to studying Japanese. In a perfect world, we would do it daily. For this, there is a nifty little feature called routines in Things3. This way you can make tasks recurring with a timeframe you set up specifically for this item.
Currently, I have two routines set up. The first one daily: Learn 3 cards in JALUP. When I tick this box, I get the same task the next day. Great for keeping up with this very very highly recommended App (the second-best one I bought within the last few years).
Another routine is set up weekly in my App: Weekly review. And that's an important one to keep all your tasks fresh and relevant.
Each Sunday I take a few minutes to go through every single task in my "task library " (let's just call it that).
Things change in life and so do your plans and priorities. Checking in each week ensures that there are no "unfinished business" or tasks that just don't matter anymore.
And at the same time, I try to plan a little for the week ahead and set dates for specific things I would like to accomplish in the week ahead.
This little, seemingly simple, App helped me to stay on track with pressing matters, manage "big projects" (studying a lot of different topics) and not forget anything anymore.
---
Things quickly became one of my all-time Apps and I'm using it on all my devices. The last years were tough for me when it came to studying Japanese. I always thought that time itself was the limiting factor but it was much more my own organization and to be frank, a little knack for procrastination.
Using a task manager helped me immensely to get more structure in my life and to always be aware of the things I set for myself as a goal. The beauty of it is that you always know what to do when working your way down that daily list. No questioning and time-wasting, just pure work and efficiency.
Would love to hear your thoughts about this topic. Are any task-manager aficionados among you? Any tips for me? Like always – thanks for reading and caring.
PS: If you're in search of a great show on Netflix try The Naked Director. Not for the ones who're afraid of nudity but a wonderfully quirky show for everyone else.