I'm pretty excited about the batch of manga that arrived today from cdjapan. Picked a couple of new series I was really interested in for quite some time now. Probably only a few of you will remember that I've been a huge record collector for nearly ten years and pretty active as a house Dj in my hometown. When I skipped through the list of new and upcoming manga releases on itunes I discovered this little gem called Tonkatsu Dj Agetaro (cdjapan). It all started as webcomic about the son of a tonkatsu shop owner, who is an aspiring Dj.
They did a pretty nice job with the cover. The tonkatsu  Dj Agetaro is holding while spinning, is made with a different material and you can actually touch the difference.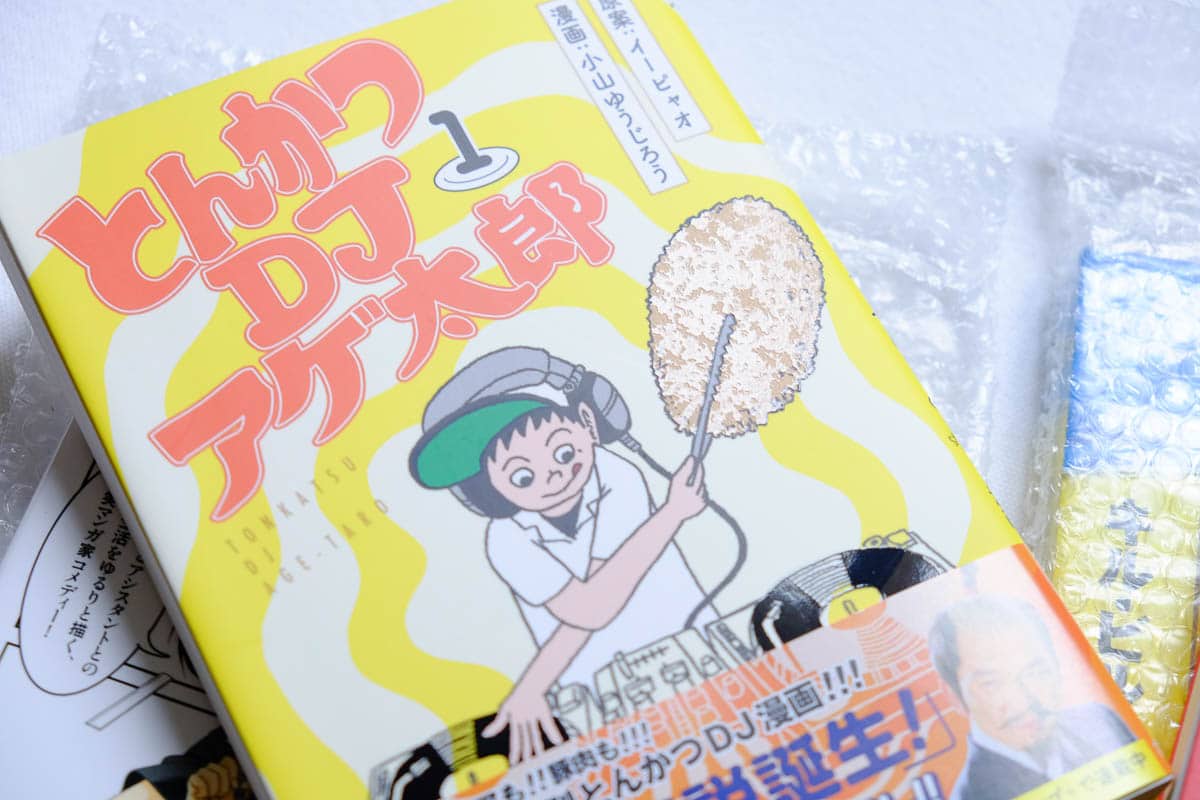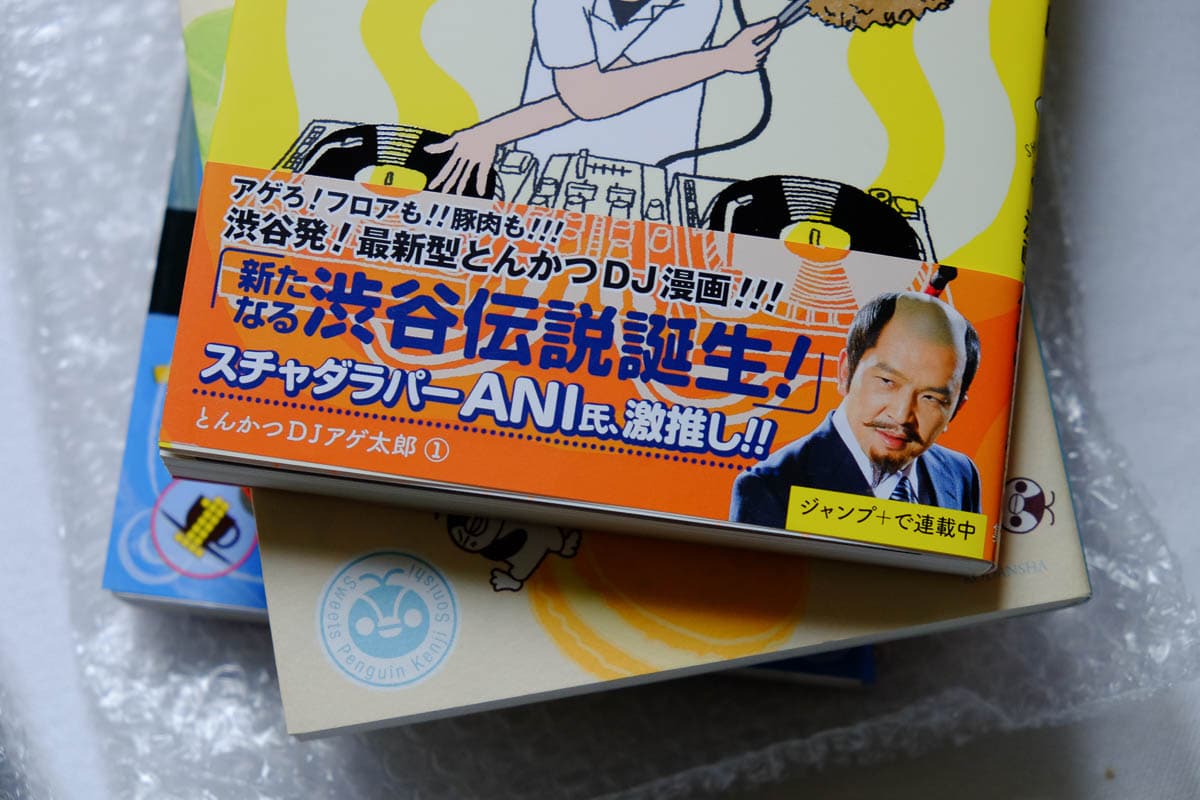 I just love this manga series. Read the first couple of volumes digital but really had to own the physical manga as well. The story about a clumsy girl working in a maid café is really charming and actually reminds me a lot of よつばと. それでも町は廻ってる (cdjapan) is a great title if you want to skip furigana but don't want to read something too serious. Urasawa is always a great choice story-wise but your vocabulary skills really have to be top notch if you don't want to constantly look up unknown words. Seriously, I love this manga. It's funny, poignant and really knows how to balance comedy and a sweet story about humanity.
Cuteness overload. Seriously. But in the best way possible. I discovered this one over iBooks as well. A little Pinguin becomes a frequent customer of a café and is a pretty demanding one. Great for beginners with simple language and furigana. I don't have the feeling that this one is aimed at kids judging from the simple drawing style (sketched and awesome) and humor. On the other hand we have the Furigana. Regardless. This one can be enjoyed no matter of age. More about 甘党ペンギン soon (cdjapan)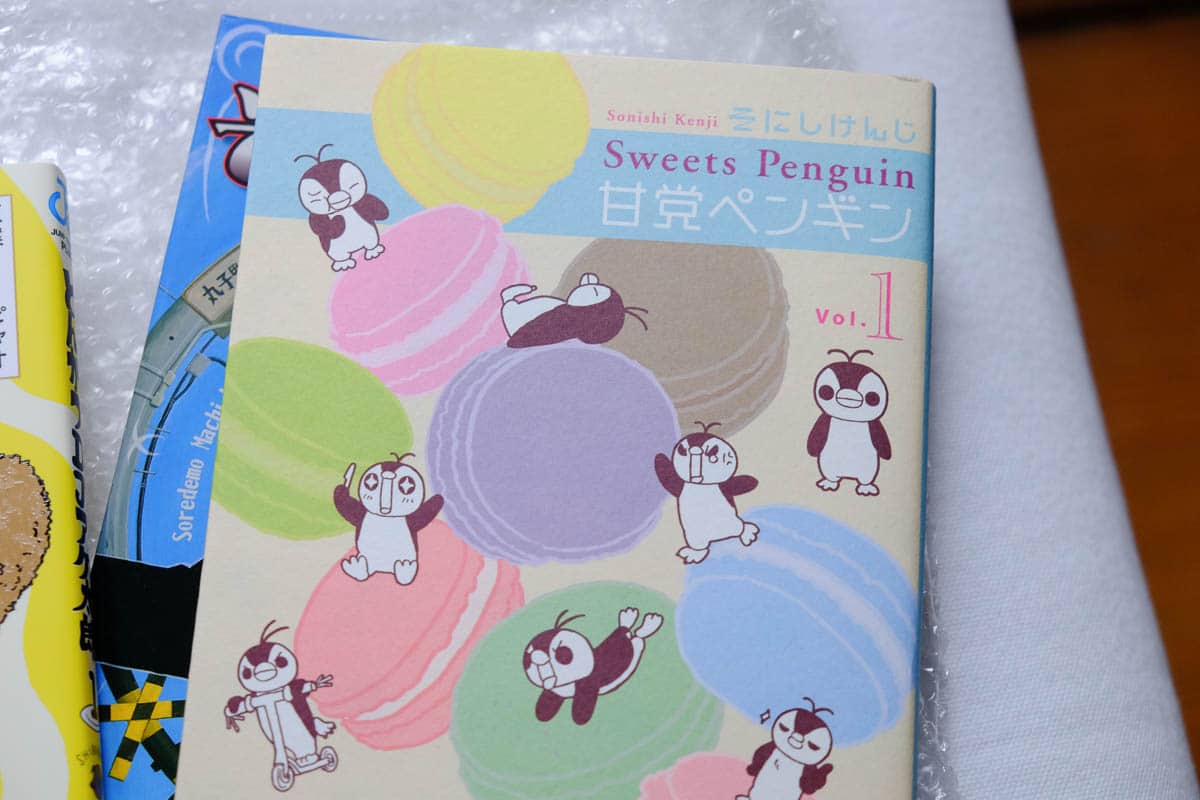 深夜食堂 has a corresponding Tv series and is obviously a manga about food. I just skipped through some pages so I can't say anything about the story yet. I love the cover and the art style and just thought I'd take a chance. There are already several volumes out and even a corresponding cookbook has been released recently. Looks pretty nice. Again, I'll probably write a lot more about this series in the future. Seems exactly like my type of thing to read (and maybe even watch). You can pick up 深夜食堂 from cdjapan.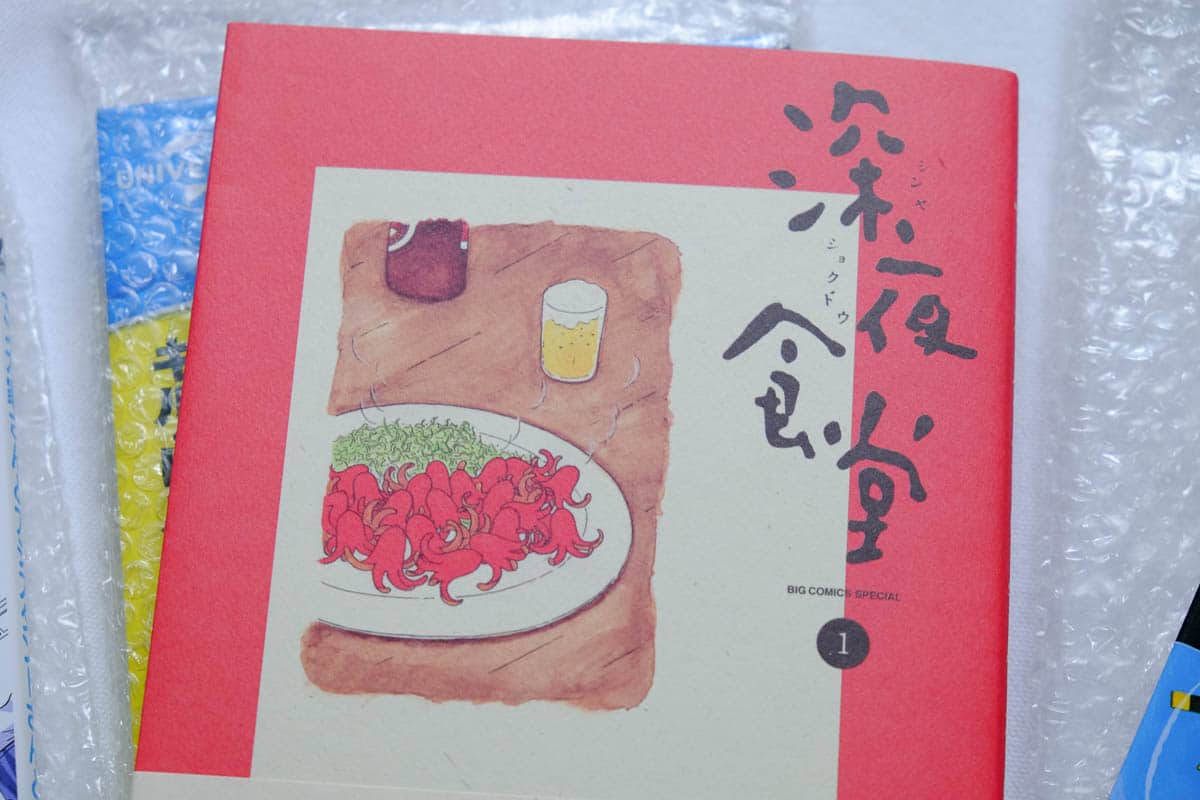 I watched some episodes of the show quite enjoyed it. マンガ家さんとアシスタントさんと (cdjapan) contains furigana as well for this who're wondering. Thought you might enjoy to see some bathing underage-looking manga girls. Here you go.
---
Anyone of your already read some of the series? Looking forward to your comments and opinions.