A new year is synonym of new resolutions, isn't it? On my side, I want to study more and better, and if you want to learn a new language, especially Japanese, here are some tips! Because since I can recall, I've always been passionate by language learning. I guess it's a matter of communication. From been a graphic design and communicating through image, it is also fun to navigate through the amazing world of language learning. I live in Montréal in the province of Québec. It is a French-speaking community in Canada, and French is my mother tongue. Although, I've always been so easily surrounded by English, it became something easy to pick up. When I was in high school, I went through Spanish classes, got interested in German a bit later on, and finally, totally fell in love with the Japanese language in university. Every language I learned was a way to get deeper in its culture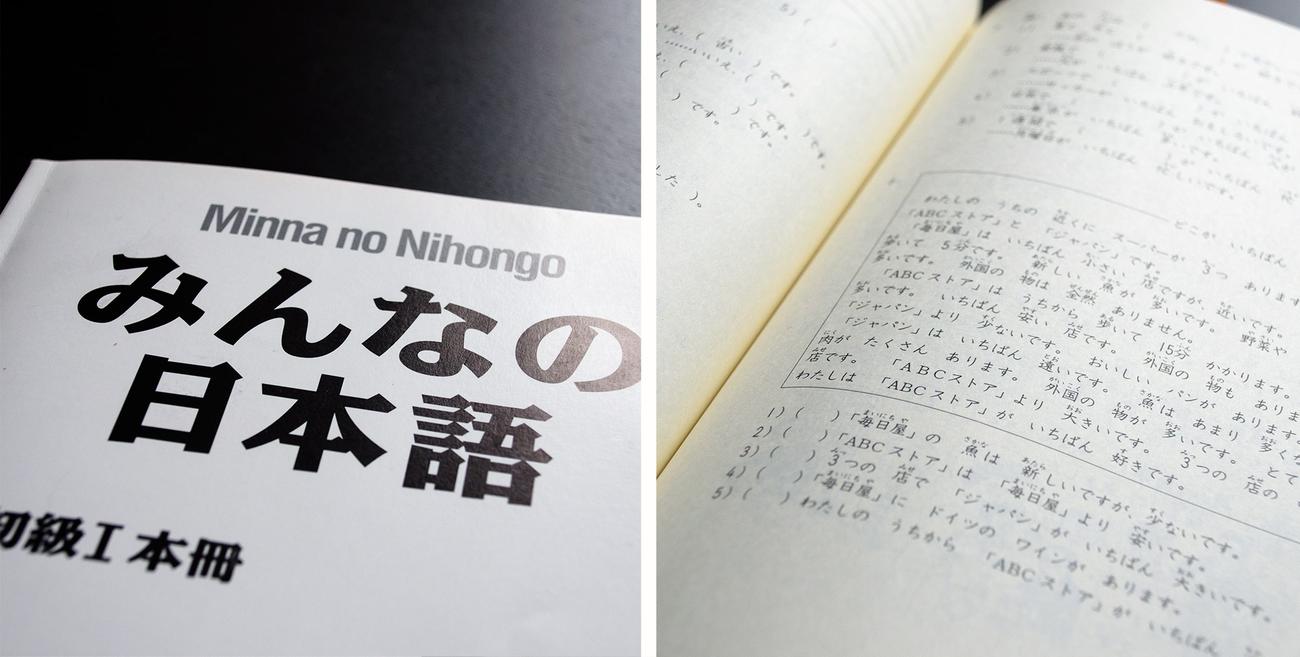 The Japanese teacher I had has been incredible in fact. He definitely was a passionate teacher, a linguist, speaking 7 languages. That was pretty amazing. And he was motivated and motivating! The school book, though, みんなの日本語(Minna no nihongo), was pretty hard to follow, especially when you know very little Japanese! In class, I learned the basics, getting to know by heart the hiragana and katakana in two weeks (but quite useful), we viewed basic grammar, learned about 300 vocab words and simple speech forms.  On the kanji side, it was pretty limited. But that was a good start. To any beginner, I suggest taking a class, just to get to know the basis, and get familiar with the pronunciation. It can also be good to keep up with the motivation in first place, especially if the teacher is good.
After the semester, I came upon Textfugu and Wanikani.  I've stick to this since more that 6 months and I still really enjoy it. WK is an amazing app to learn kanjis; I can notice that I can read a lot more stuff and that's motivating. Plus, the community is fun and alive. (To get more infos about WK, take a look at this article by Jakob). Textfugu is great to get the grammar comprehension and is having a big update right now. But Jakob's article about the dictionary of basic japanese grammar is definitely worth a look too! With this basis, take a look at Duendecat. It's a web app that generates sentences using the kanjis you learned by level on Wanikani. Really useful. Along that, I also use Lang-8, a social network to write short texts that are corrected by native speakers. I like the fact that you get comments and possibilities to interact with the corrector. On your side, you can correct texts written in your native language. I know that starting to write something when you don't know a lot about grammar and vocabulary can be… hard, but start by describing what you've done last week or which food you like. Even is your level is low, try it. Any start is a good start!
Also, recently, I found out this Reddit tread, the Total language Challenge. I came over the Japanese Team, which can be a nice way to stay motivated and to write down your progress. It seems to have a lot of resources. Between this, I listen to a lot of Japanese music; you can go on 8tracks to discover great songs. I've only put on one mix, but you should do it too! And last summer, I also ordered a Japanese Nintendo 3DS. It's a playful way to get familiar with kanjis and sentences structures. I especially like 動物の森 (Animal crossing) and will try soon ファンタジーライフ (Fantasy Life). Also and unsurprisingly, one of first contacts have had with the Japanese culture was with the animes. On Crunchy roll, you can stream a lot a series and got the option of sub or no sub. I came across a nice trick the other day. Watch the episode with subtitles first, and then, right after, watch it again without sub. Because of the first view, it will be easier to pick up the words without the sub. I also should read more mangas. Jakob gave nice suggestions with easy Japanese manga, some more manga and some manga without furigana. Finally,  I've also put my Facebook and cellphone in Japanese. Sometimes it's frustrating, but it's interesting to learn and get used to some kanjis in context. Try it, it's a fun and playful way to stay immersed. In Montreal, there is the Japanese Canadian Cultural Center of Montreal. It's a great way to take classes, attend events and meet new people. If you're living in a big city, there's good chances that a similar cultural center exists. Take also a look on Meetup to join a local conversional group in your area.
I know that there is still a long way to go, but I happy with the progress I've made in such a short period of time. I'm optimistic. Most of all, I try to be in contact with Japanese as much as I can, been in a non-Japanese environment. Good luck!