I've been a sucker for all things Kaws-related for several years now. Bought my first figure in 2007 and still enjoy looking at it every day. Even if his output lately was not up to the quality of his early releases, I really, really liked the first Astro Boy Kaws released in October last year. At this time, I was moving to a new apartment- As a result, money and time were short, so I didn't even consider buying the figure back then.
When I visited the Original Fake store in Tokyo, I got the chance to look at the Astro Boy in person and really regretted not buying it when I had the chance. But I was lucky! Only a couple of days later, I got a mail by Kawsone, informing me that a monochrome version of my beloved Astro Boy would be available at Kawsone soon. And yes, I just had to buy the figure. So I ended up waiting at home, with a beer on the table and two laptops beside me. Waiting, that the figure would hit the Kawsone online store. The figures are always up for sale exactly at noon (New York time). 90 seconds after the Astro Boy entered the shop, all available figures were gone. It was pure madness and excitement, and it only lasted a minute. I'm so happy that I managed to get one. That's why I want to share the love and celebrate with you by posting some pictures :)
Images by JapaneseTease.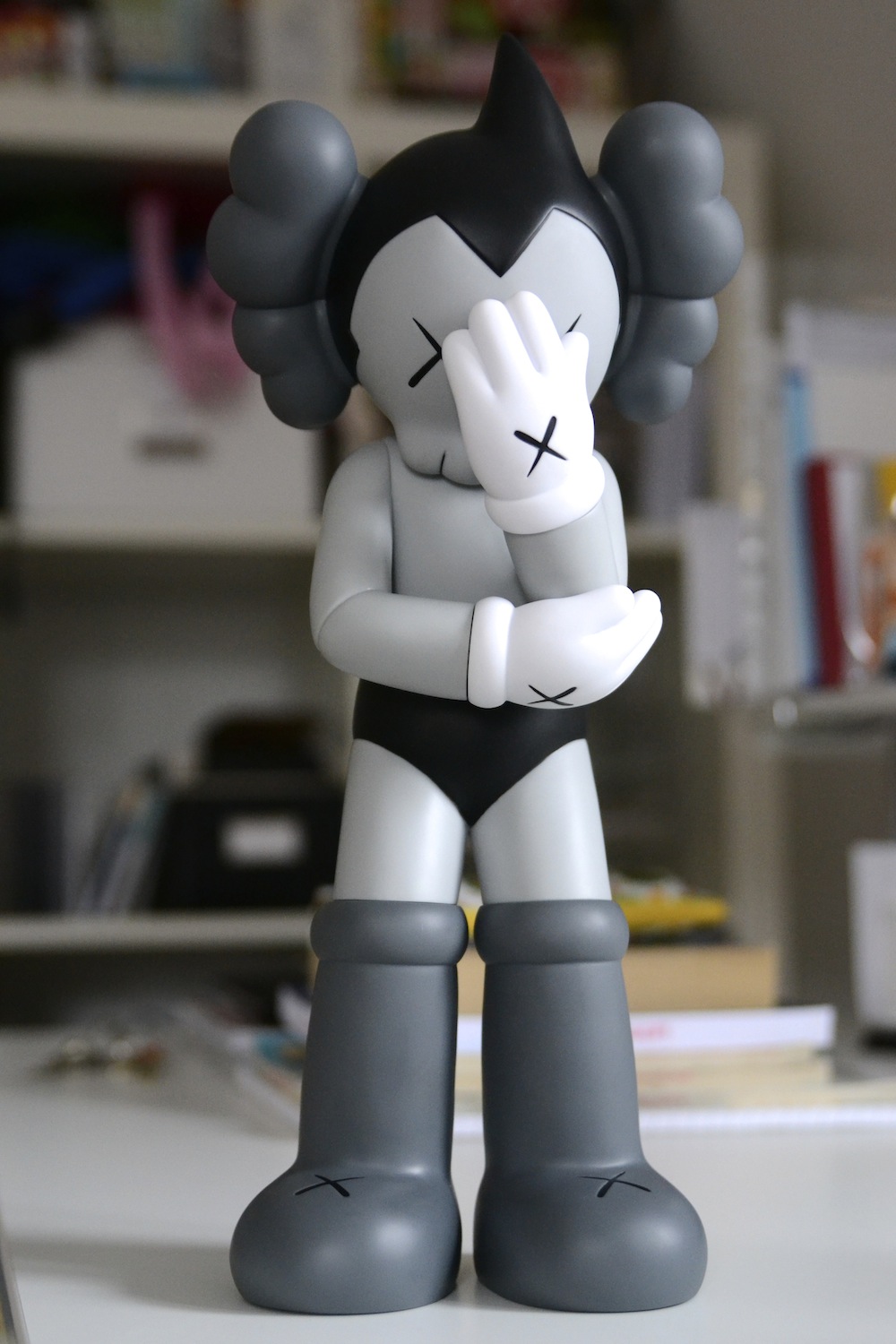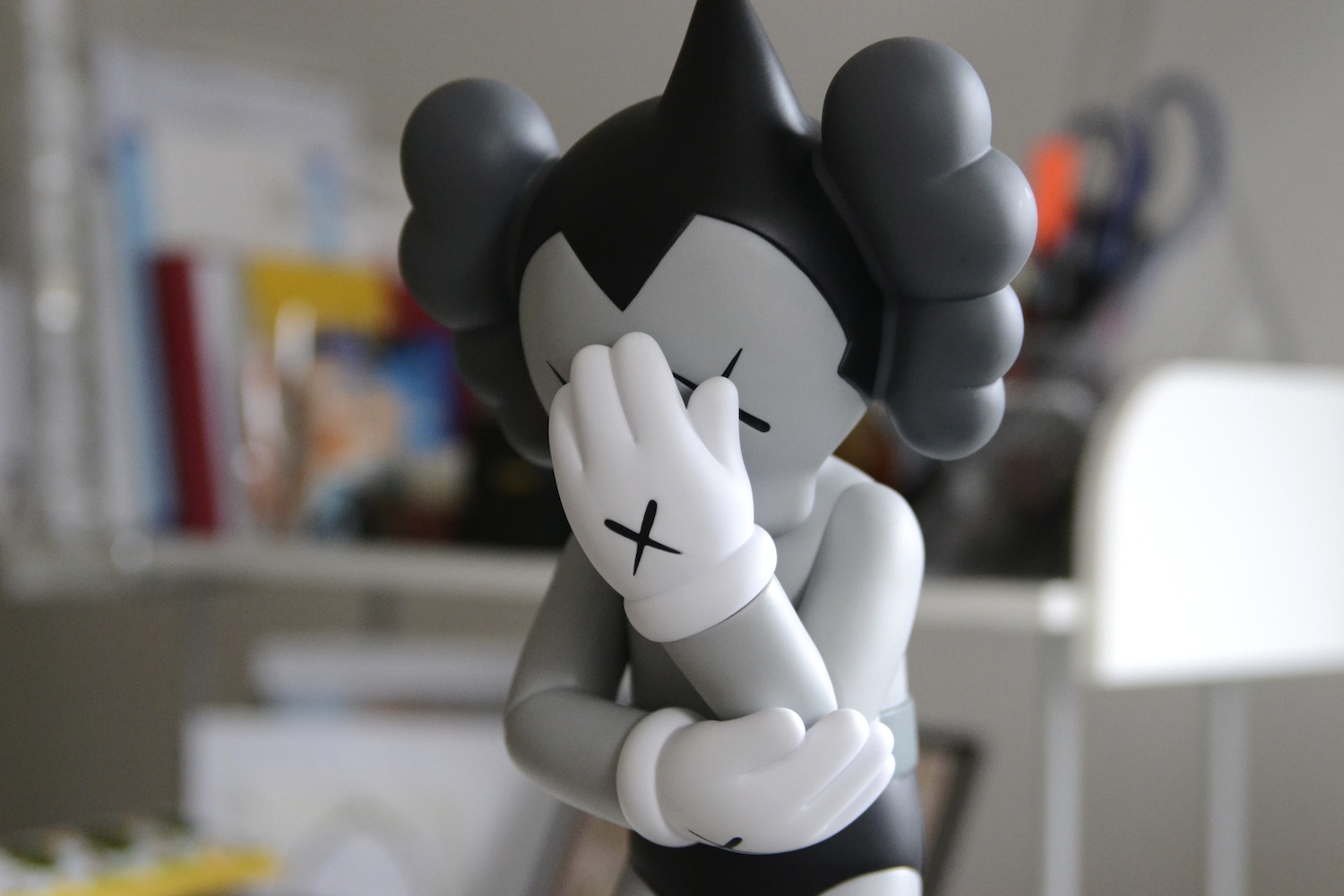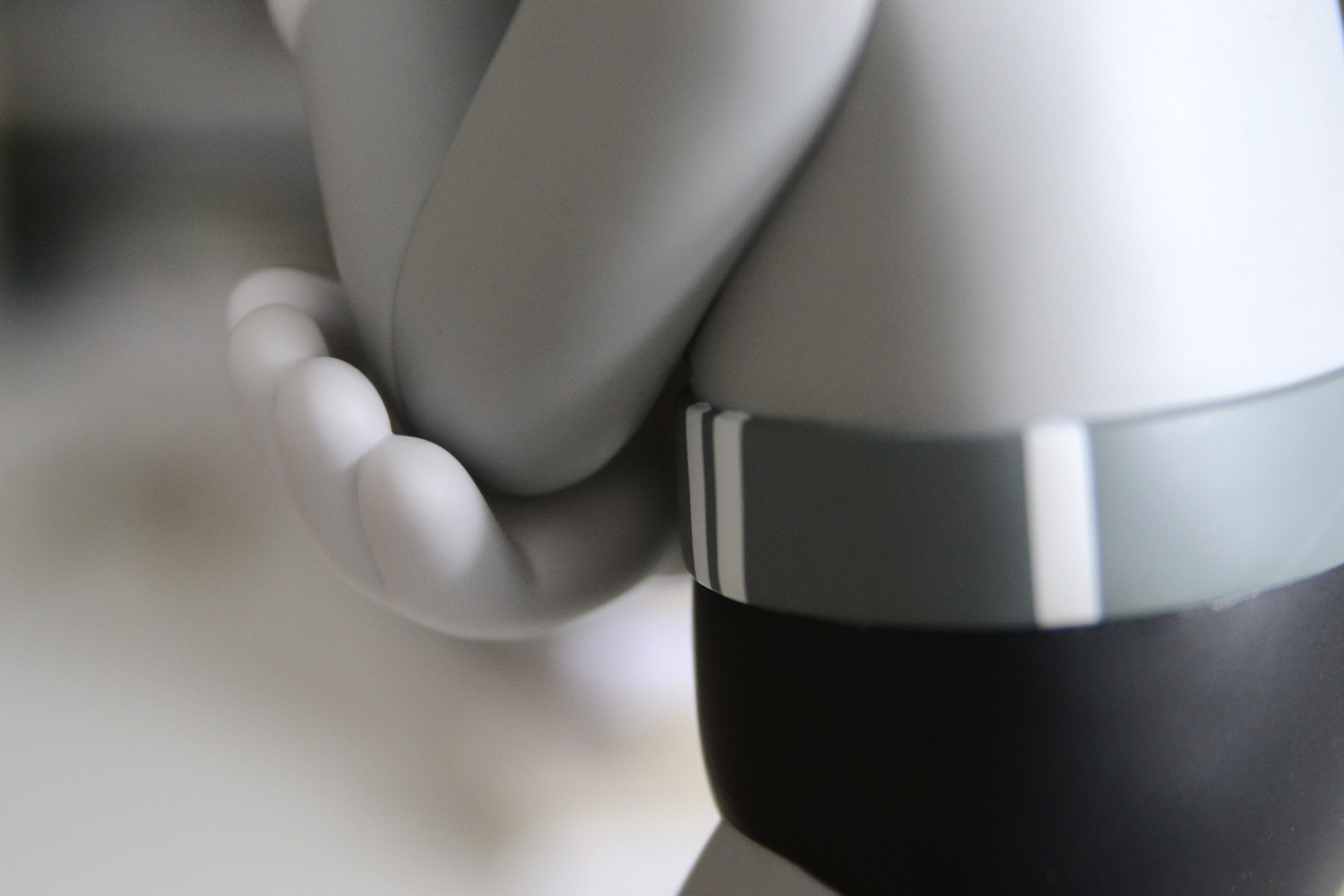 Already bought the matching shirt in Tokyo. You can now consider me an Astro Boy fan.