I just received my very first Human Made Tee and am very pleased with the look and quality. Thought I would take a couple of pictures and share it with you. Being frustrated from Bape nowadays I grabbed this shirt with my latest order from Japan. Wanted this design for quite some time but couldn't find one in my size. I was a bit sceptical at first about what to expect from the cut because the measurements seemed a little strange. Nothing I don't already know from buying Bape of course. Still everything just seemed a little "short" with being puffy at the same time. Regardless if you size up I think you will be fine. At least the Tees fit perfectly this way.
If you want to order from the Human Made webstore you need a proxy who'll deliver the goods from Japan to your place. Check my guide on how to order from Japan.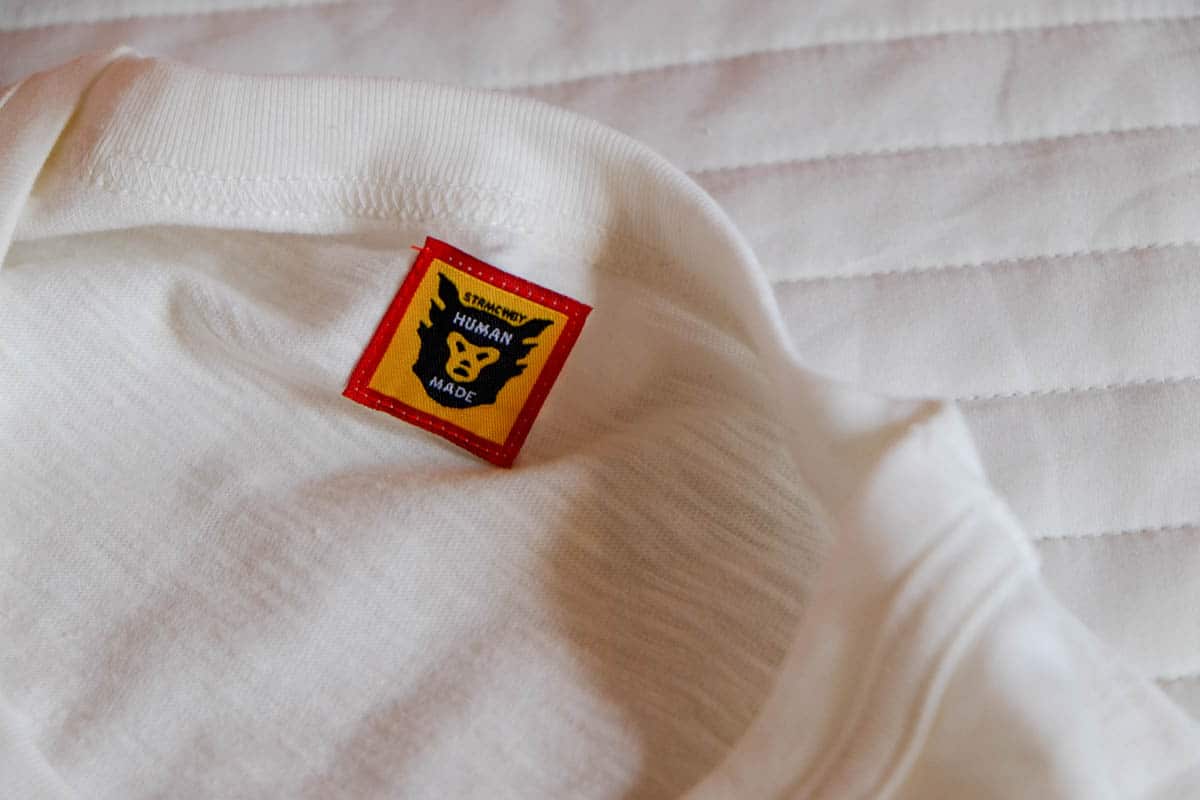 Maybe I will even buy some more stuff by Human Made when the time is right. The in-house webstore is currently in limbo but there are tons of alternatives where you can pick up some stuff from the older seasons.In retrospective I was quite right about my thoughts and assumptions about Human Made at least I still feel the same way about their quality and designs after finally owning a piece. Held some in my hands before (of course) but owning something is a different thing.