It's been rather quiet here the last couple of weeks and that's mainly because I finally started my studies. On the one hand it's a bit sad that I don't have too much time anymore to learn Japanese and write about my experiences in doing so but studying dentistry is just much more important right now. I'm sure you can all relate. It's that time when serious real life things start to kick in and you have to make a choice. The first weeks are always the hardest when you still need to figure out how things are going, what's important and what not. But things are getting better and I am already much more relaxed and easy about the whole thing. So, even if I'm putting my Japanese studies on hold, I'll still post some stuff here from time to time. It's just too much fun to take pictures and write a couple of lines for you guys & gals.
Amazon is a good friend of mine and I always have a big wish list with interesting Japan related books on it. Fun fact: Cooking books are usually scheduled for release in the colder months of the year and so two very interesting looking books about Japanese cuisine were released recently. I already got Ivan's Ramen which I find exceptionally good. It is much more a book about the love for ramen than it is a book for simply holding recipes together. The other one, Japanese soul cooking, will be out tomorrow. That one is also looking quite tasty on its own. I really think it's time for a special post dedicated to Japanese cooking books. Maybe my girl can help me with some pictures on the weekend…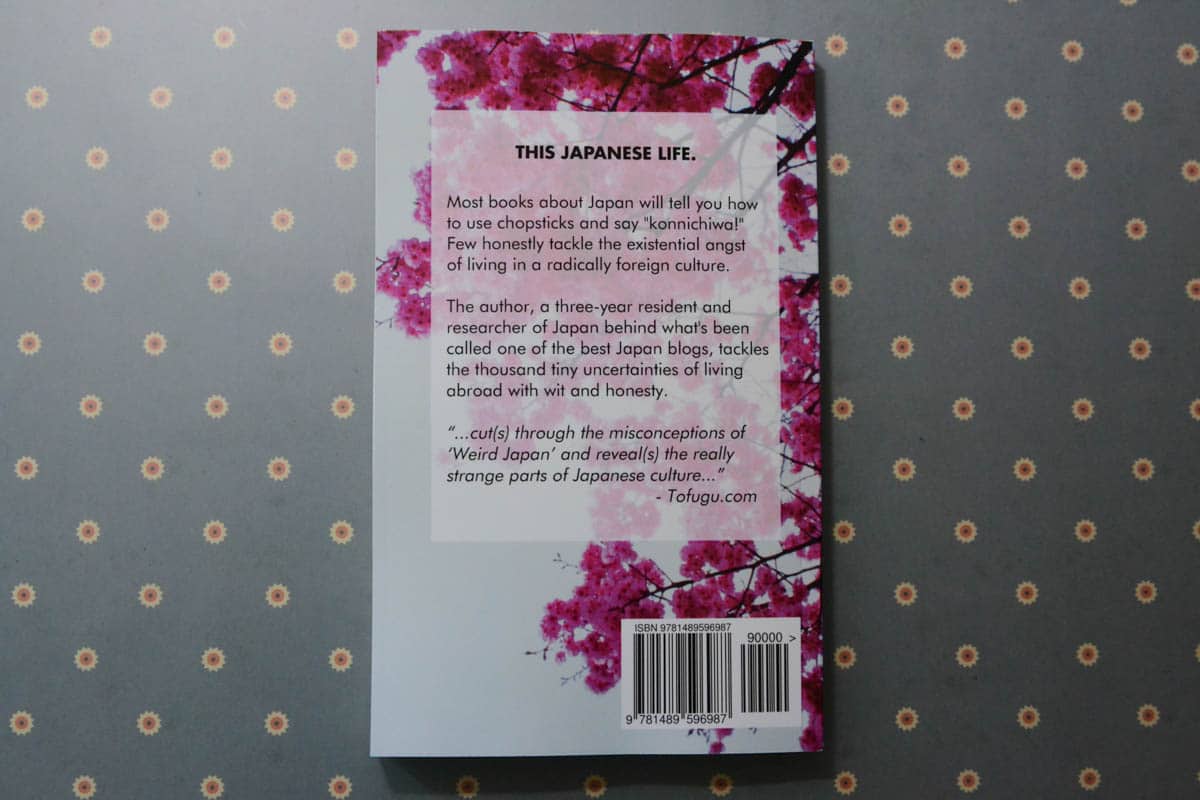 But now finally some words about the book I wanted to present to you in the first place: This Japanese Life is a great blog that some of you (if not the majority) probably know already. And that's a good thing because it's exceptionally well written. Before I went to Tokyo, I read nearly every one of these "been to Japan and this shit was weird…" books. They were more or less entertaining but none was as fascinating as "This Japanese life" by Eryk Salvaggio. It's like the essence of a three year diary, the period he spent in Japan. In contrast to all these "experience-journal" books out there, you can actually relate to Salvaggio and his stories. His writing has a certain quality that sometimes is cynical but always stays respectful. I had a blast with his blog and decided to buy the printed, more polished version as well. If you want to read some stuff about Japan and really know how it would be to live and work there – read this book. If you don't want to know all this stuff and just want to be entertained – read this book.
Buy This Japanese Life at amazon.com