When I started to learn Japanese in 2012  I discovered this little series with easy text for Japanese beginners at WRJ. Back then I haven't bought any Japanese manga yet and was just beginning to work my way through Genki I but was eager try to read some very easy stuff in Japanese. So I just ordered the first one of the Japanese graded readers series and was pleasantly surprised.
A couple of months ago I have already written about the digital version which is now available of the Japanese Graded Readers series. It's quite comfortable but so far only available for iOS users and a little pricey with 3,59€ for ONE story.  The physical edition contains 5 to 6 stories, each one in the style of a little booklet. The paper feels great, the whole set is just a real pleasure to look at. And now for the best part: It's nearly the same price. Each set goes for 2300Yen + an additional 800Yen shipping (e.g. to Germany). This comes down to 3100Yen for one set and if you convert the currency back to Euro it's roughly the same price you'd pay for the digital edition.
Always wanted to make a couple pictures of my Japanese graded readers set for you but because I still keep it at my grandparents I never really got around to do so. Keep in mind that this is the first Level 0 package which is aimed at bloody beginners who are just beginning their way of learning Japanese so the stories are very "reduced" to say the least. But when you're starting out to learn a new language there is no better motivation than being able to put your new knowledge to use for the first time. The hurdle you have to take when you want to read manga or any material which is aimed at native speakers is huge. Even with all these so-called easy ones, it will be a rather frustrating experience in the beginning.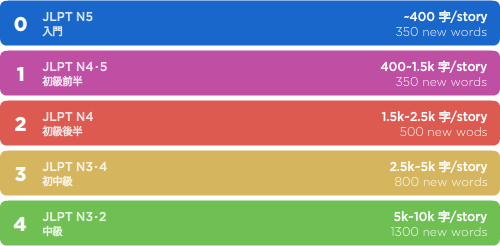 And that's where the Japanese graded readers series comes in and gives you some graded reading material for every stage a Japanese learner could possibly be in. The graphic shows you how the JLPT levels would relate to the Graded Readers series. I'm not quite sure though how this is all matching up. JLPT 5 is way over the level 0 package I got. Even level 2 which is shown here to be challenging for JLPT4 learners should be too much on the easy side and doesn't correlate with the preparation material I've seen.
So if you're learning for the JLPT and want to improve your reading speed and comprehension with the Japanese Graded Readers series I'd advise you to "size up".
I found the booklet with all these different Japanese groceries explained quite charming so I took some pictures even if it's not a real story. You probably know by now that I have a knack for food and cooking.
Buy Japanese Graded Readers directly from Japan at CDjapan
(If you buy the book through this link, I'll get a small referral fee which will be used to buy even more awesome books for review)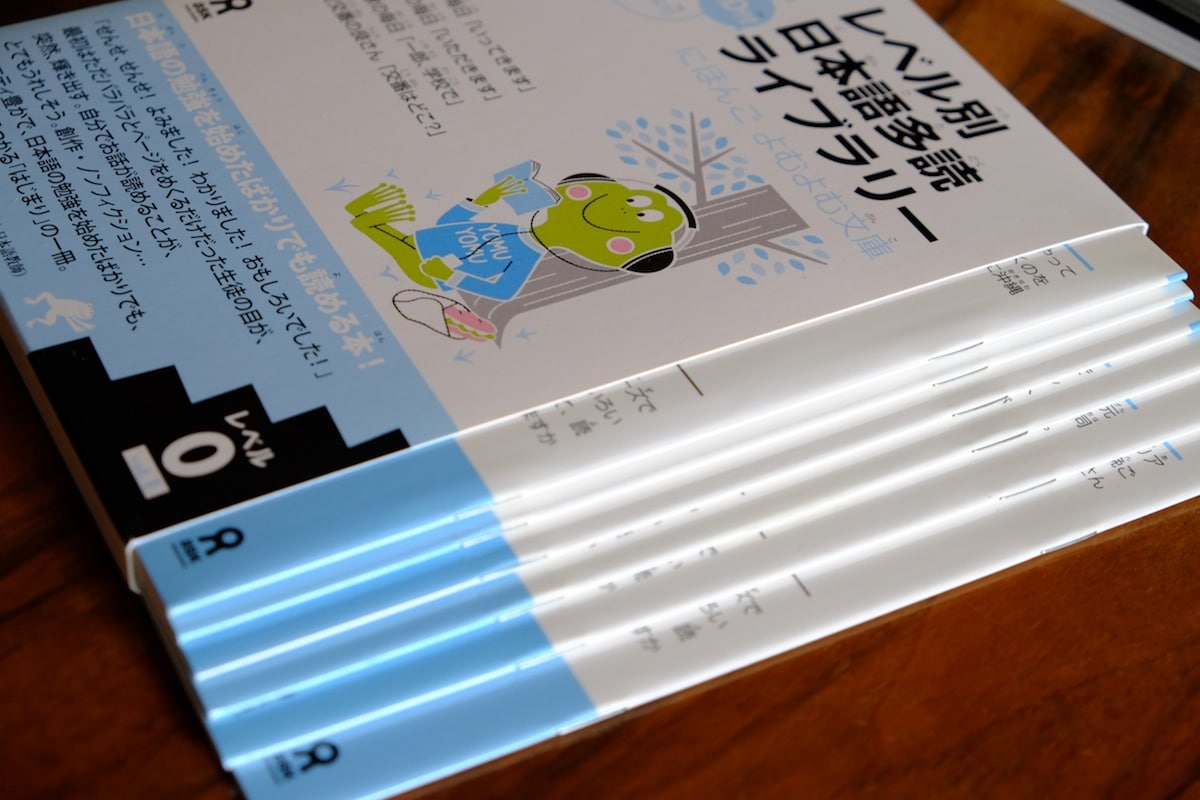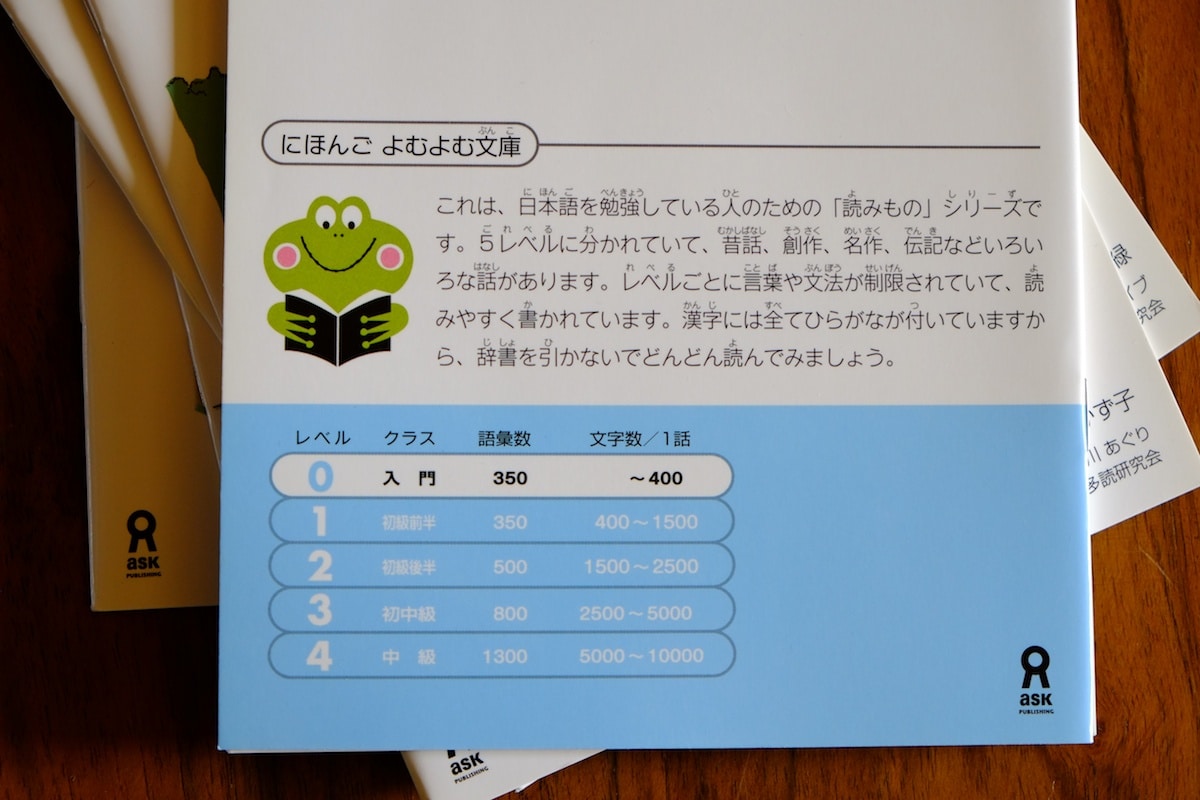 Note 08.07.18: And here are a few new pictures from two additional sets of the Japanese Graded Readers series I just received. unfortunately, the two little box sets have been damaged during transit. Still made some pictures for of these two more advanced sets. One level one and one level two sets. A new addition for the series is the QR code which gives you the ability to stream/download the audio tracks for each story directly to your mobile. Neat touch. Especially because most new laptops don't even sport a disc reader anymore.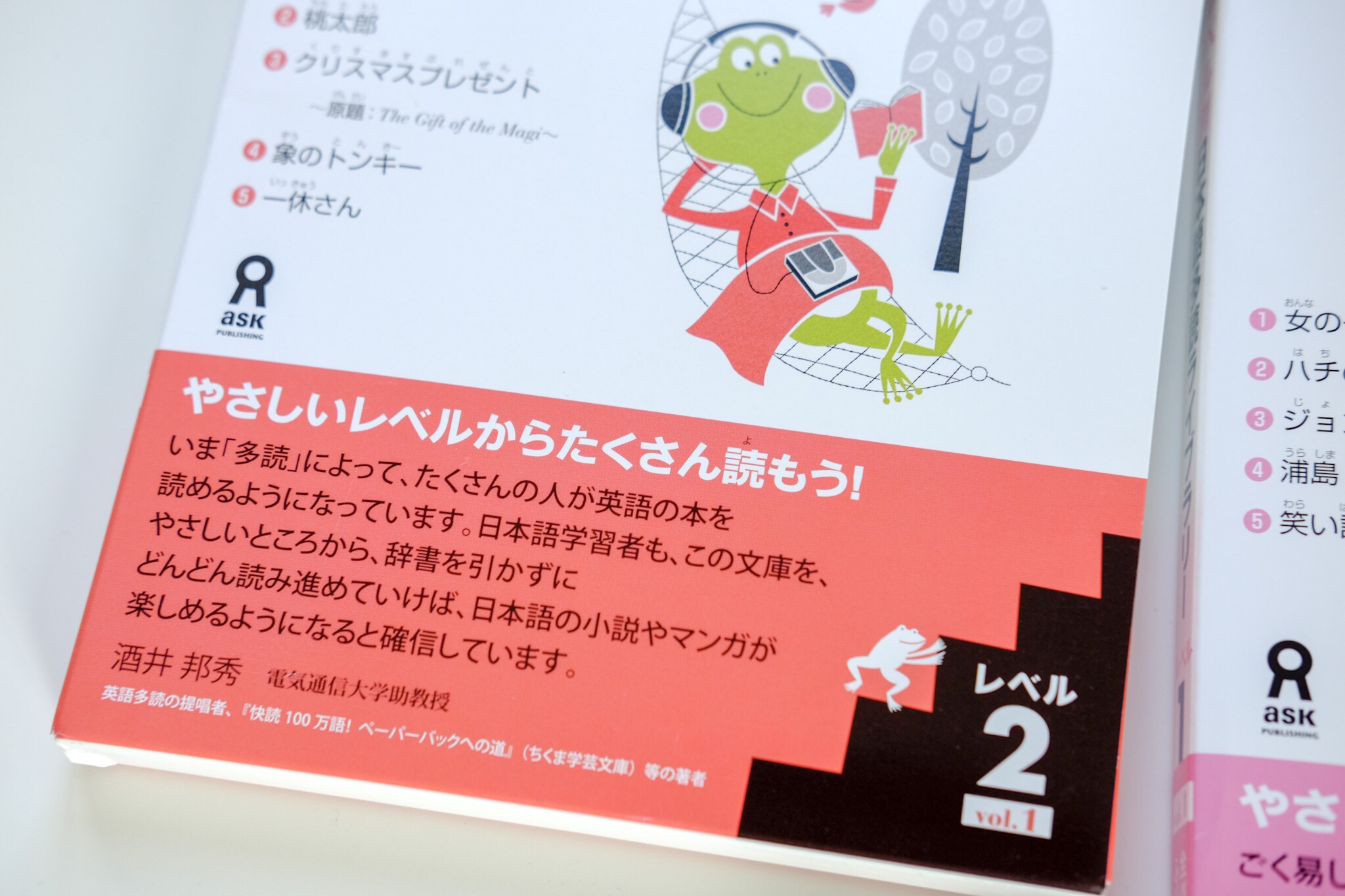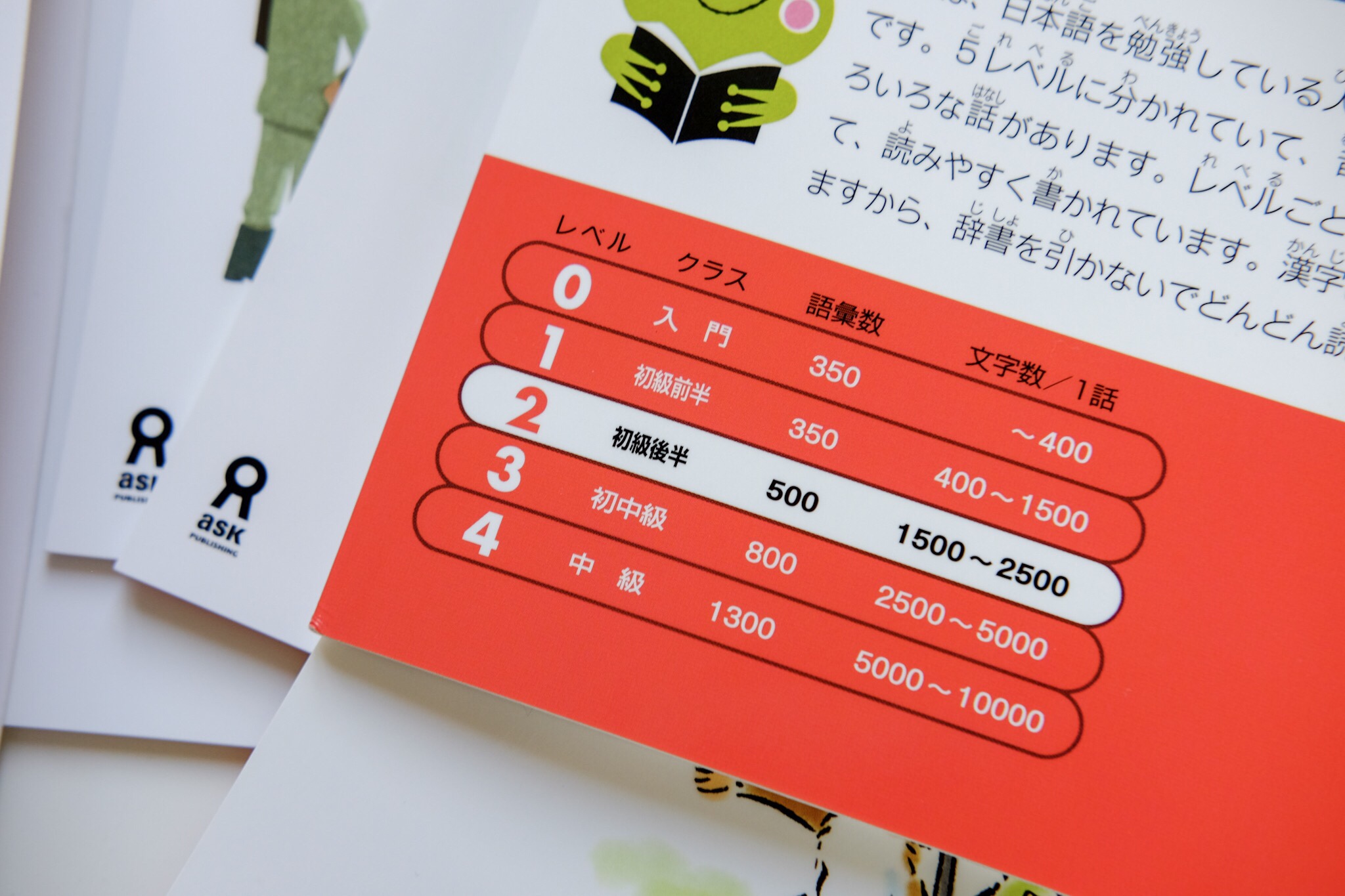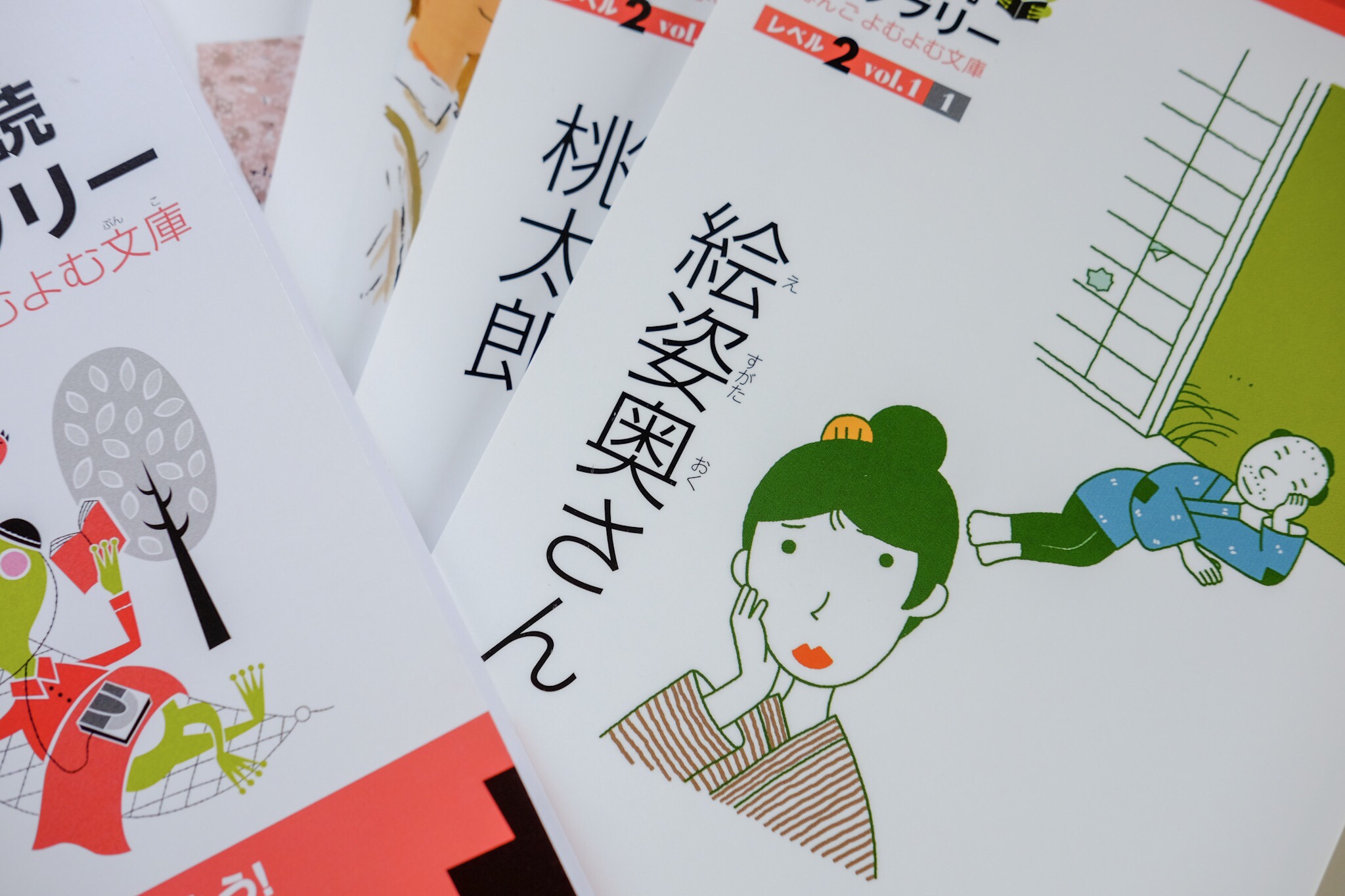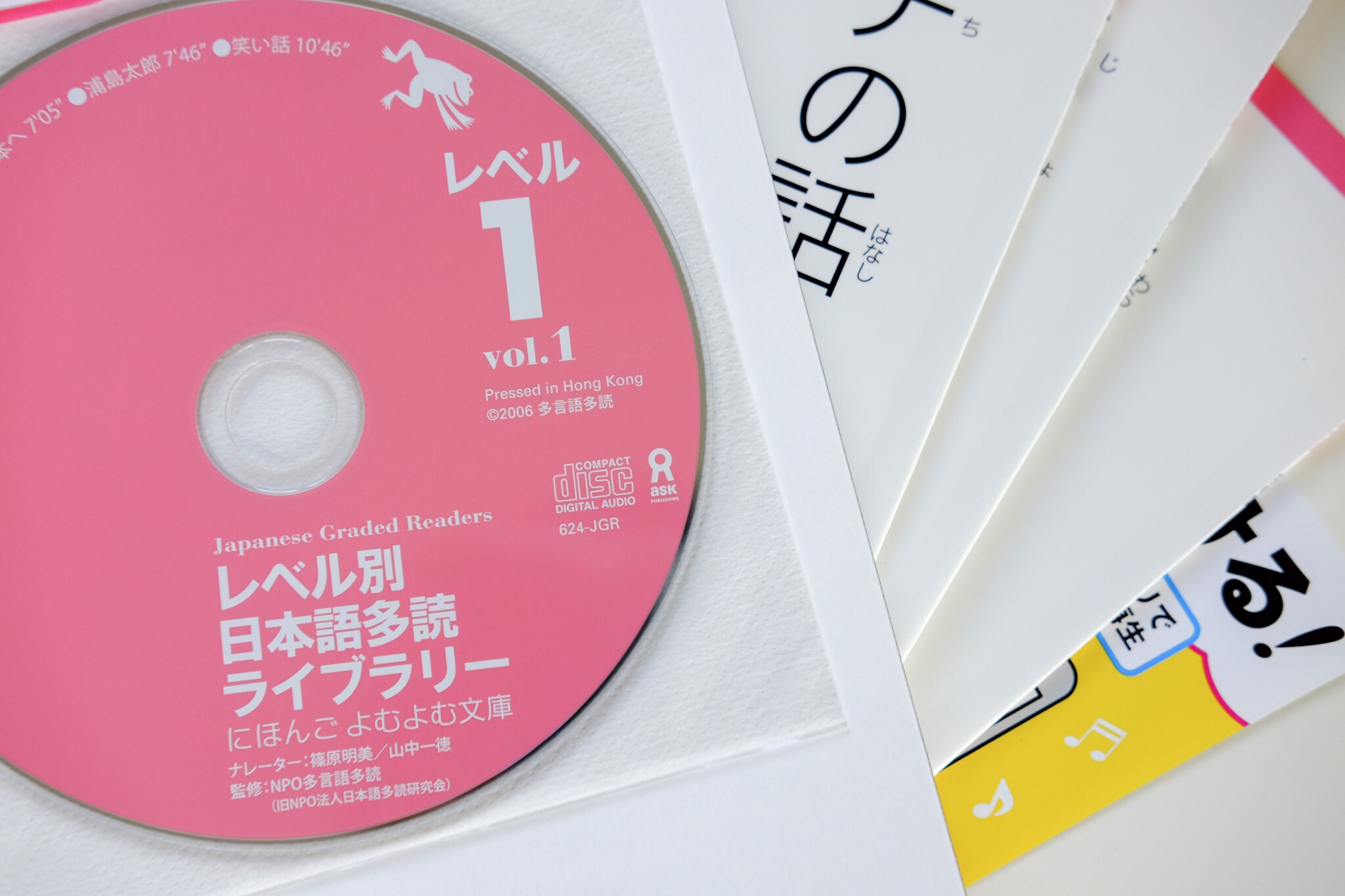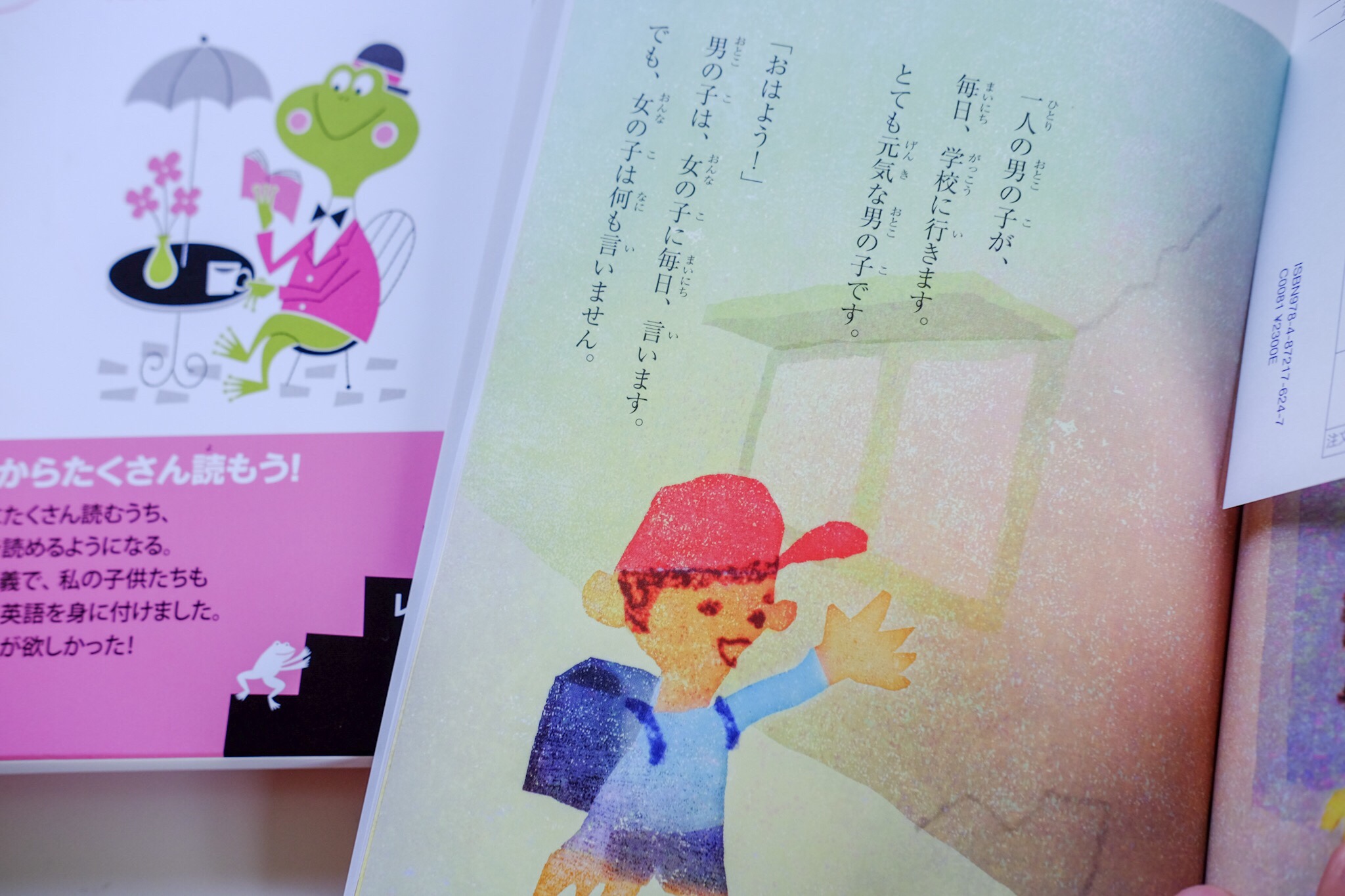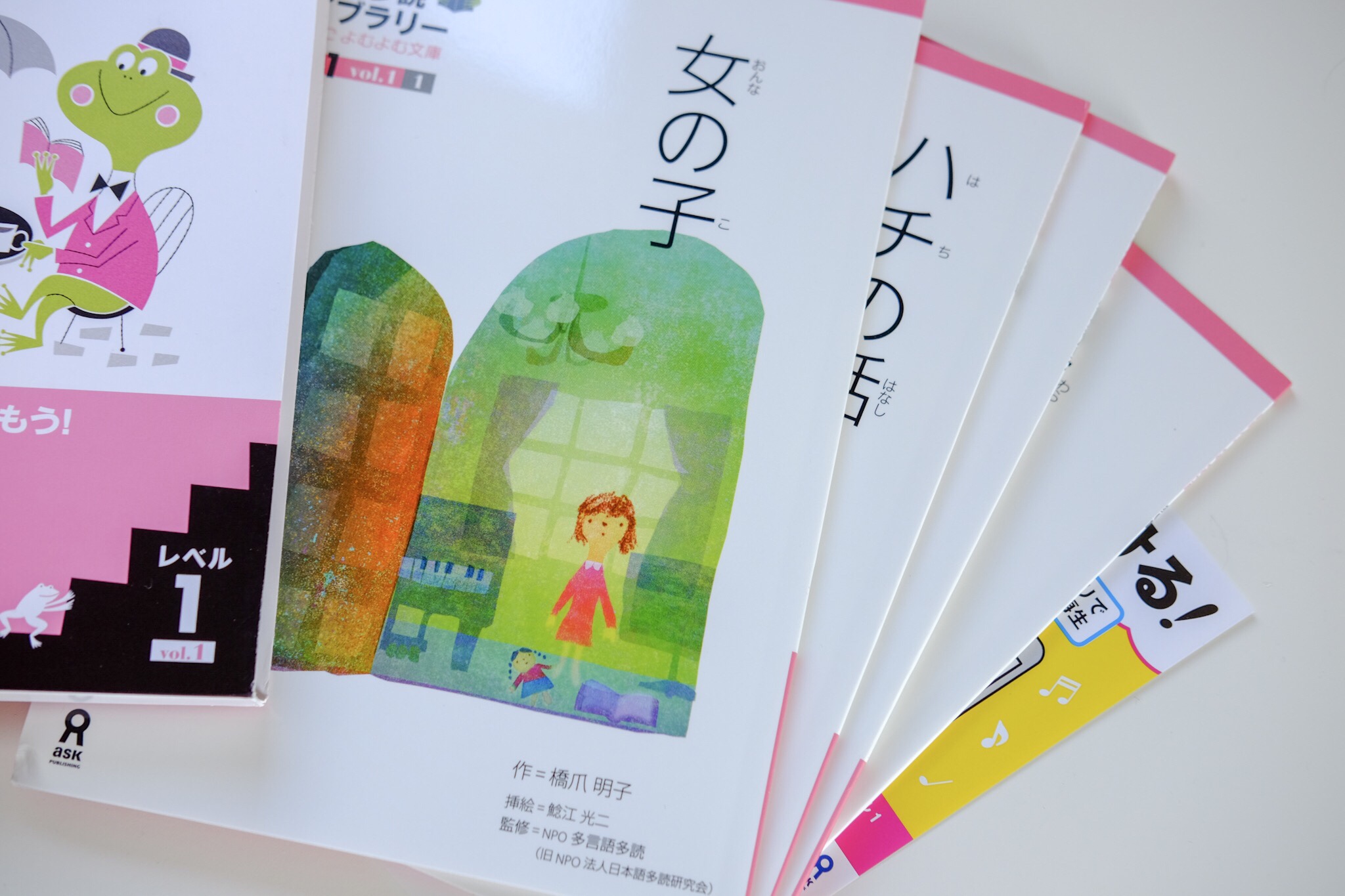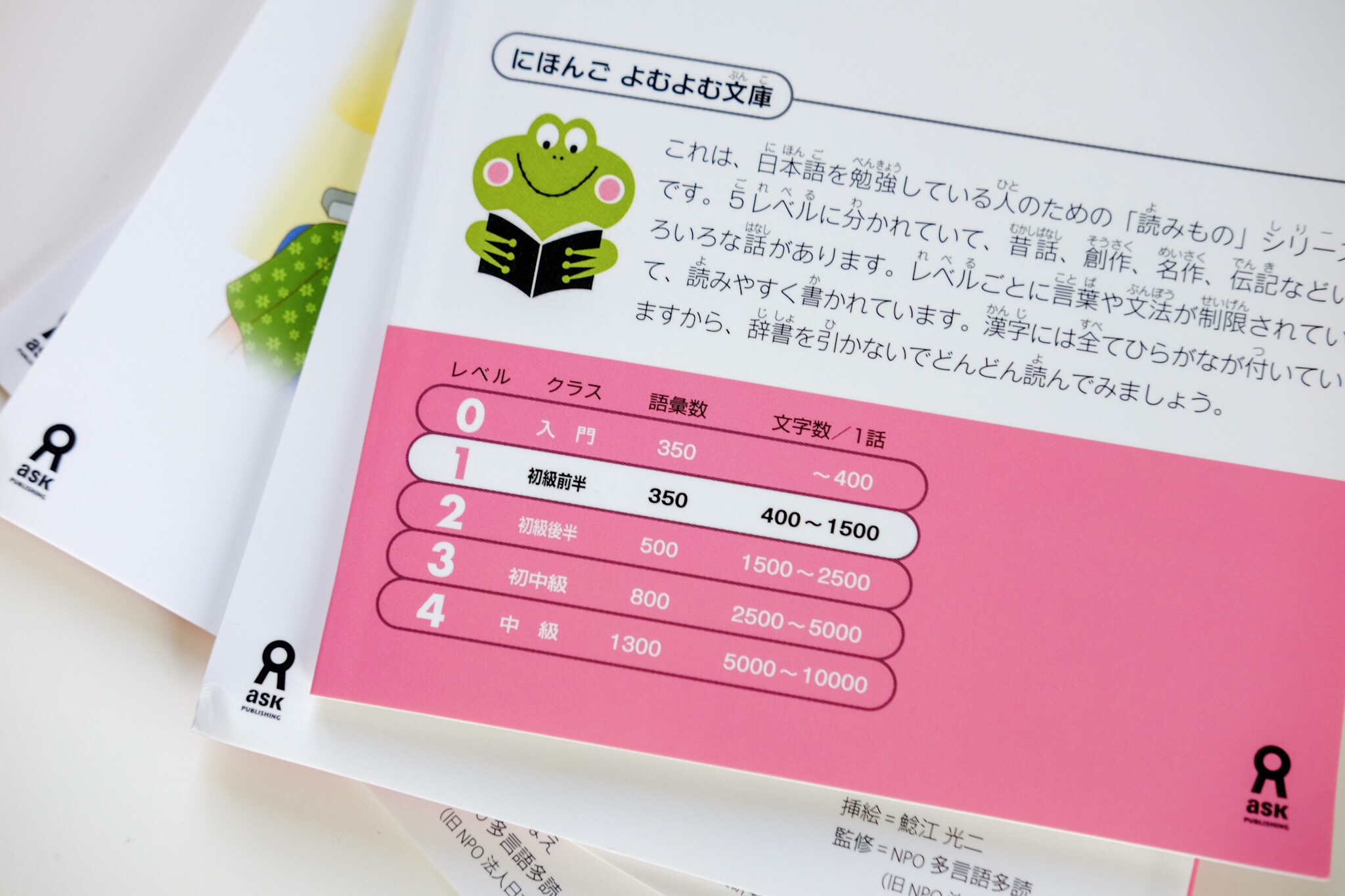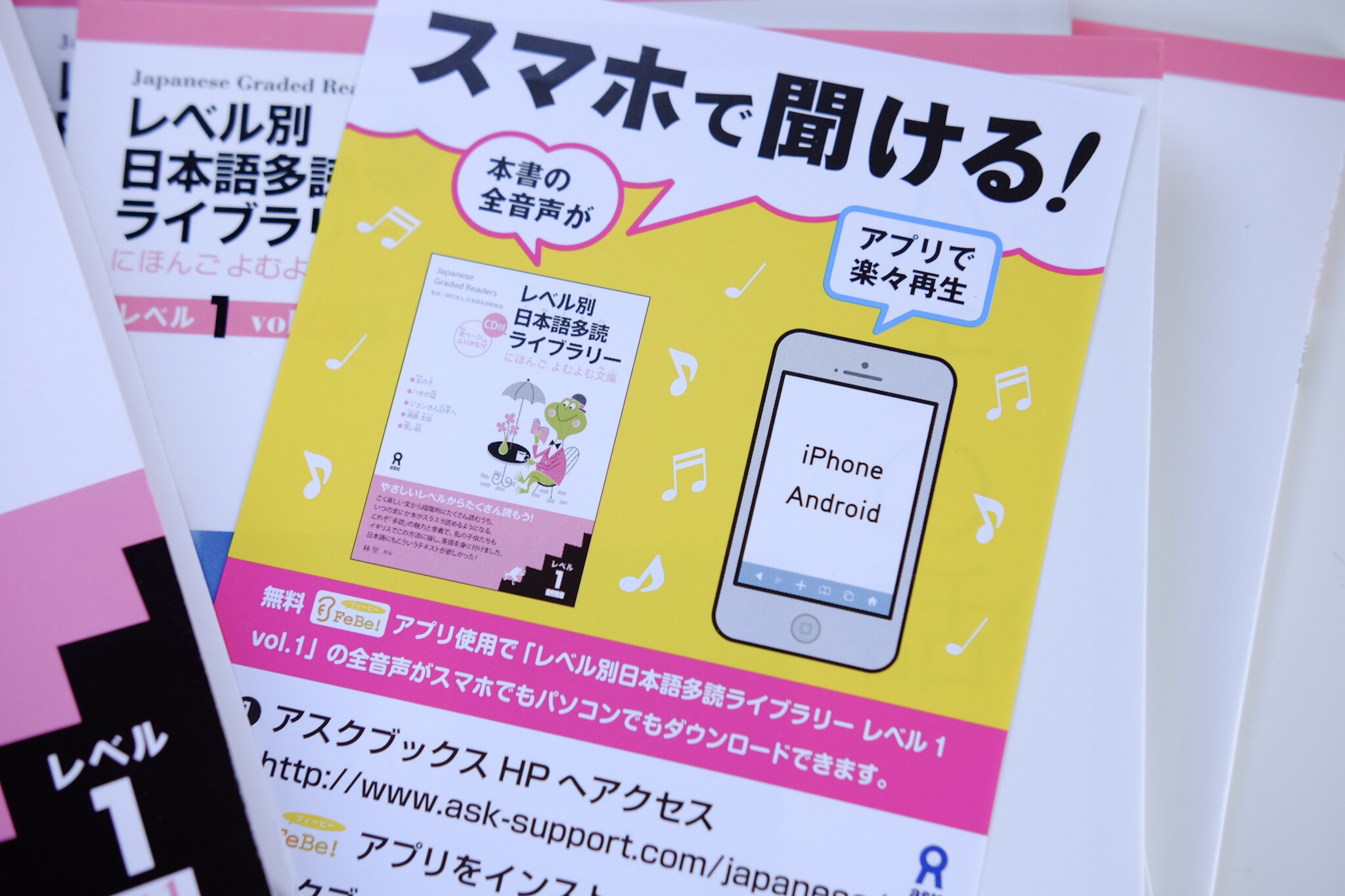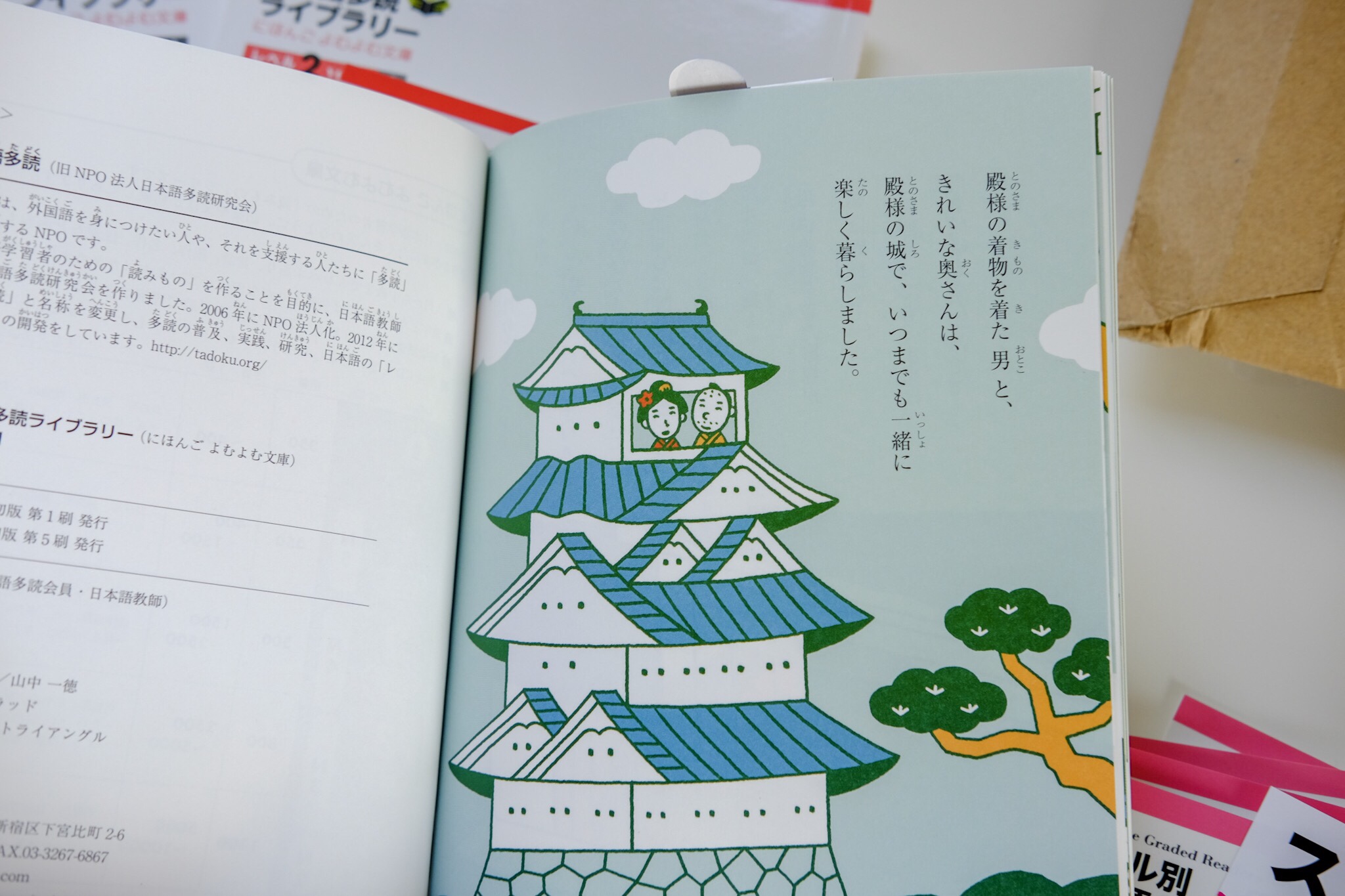 Buy Japanese Graded Readers directly from Japan at CDjapan
(If you buy the book through this link, I'll get a small referral fee which will be used to buy even more awesome books for review)