I've been trying to learn Japanese for about one and a half years now. My goal always was to read manga in Japanese. I had my ups and downs and even took a break from studying for a couple of months last year. It became just too frustrating and was more like an everyday burden than fun. But this all changed when I booked my flight to Toyko last October (2012).
Now I had a good reason to start learning again and knew that even the slightest knowledge of the language would come in very handy on my visit in February 2013.
That was motivation enough to keep me studying daily. I even took some private Japanese classes but that wasn't that helpful. I soon realized that there is a reason why Japanese people sometimes say that they wouldn't properly understand (grammatically!) their language themselves.
And because Japanese people do love manga, they made a great comic out of it:日本人の知らない日本語 (Japanese people take Japanese for granted). Many people want to learn a new language for the primary reason to speak it in their specific country. That wasn't quite the case for me when I started to learn Japanese. I always loved Japanese films and the Japanese culture itself but I wanted to be able to read Japanese books and maybe play a video game in Japanese.
That was the reason why I started in the first place. I already read some manga back then (only by Naoki Urasawa) but I was more into western comics. It was within the last year that I discovered my love for Japanese comics and naturally, it became my goal to read manga in their original language: Japanese.
I once learned English by watching movies with (English) subtitles, so I thought "why shouldn't the reading-route work with Japanese too." On my trip to Tokyo, I bought a big bunch of books and manga. So many that my girlfriend complained that she couldn't buy as much for herself as she wanted to because my books already were too heavy and maxed out our allowed weight. I usually prefer more mature stories and thus mangaka like Naoki Urasawa, Osamu Tezuka, and Jiro Taniguchi.
Unfortunately, the books by these authors lack furigana small Japanese figures which are placed above all Kanji and give the reading of it. This makes looking up an unknown word so much easier.
Especially when you're still working on a basic vocabulary like me, these are existential. But now let's talk about some good manga with furigana, to begin with, or easy to read manga for Japanese beginners.
Table of Contents
So here we go, my list of easy-to-read manga for Japanese beginners. (This is only part one, so you know what that could mean ;)
Regarding the links: (If you buy the books through my links, I'll get a small referral fee which will be used to buy even more awesome books for review.) If you don't know where and how to buy Japanese manga, visit my guide on Where to buy Japanese manga
If you're in search of some transparent book covers to wrap your manga, just click on the link!
1. よつばと!(Yotsuba!)
The obvious choice and highly recommended when it comes to manga for Japanese beginners. A rather simple language and because of the setting of a young child experiencing everyday problems and everyday life, the vocabulary will be of great use for every beginner.
It's really fun to see that my top recommendations haven't changed over the last few years. Yotsuba& is still as fun and charming as ever. I just received the latest volume (Vol. 15) and am enjoying it outside on the balcony with a well-chilled glass of lemonade next to me.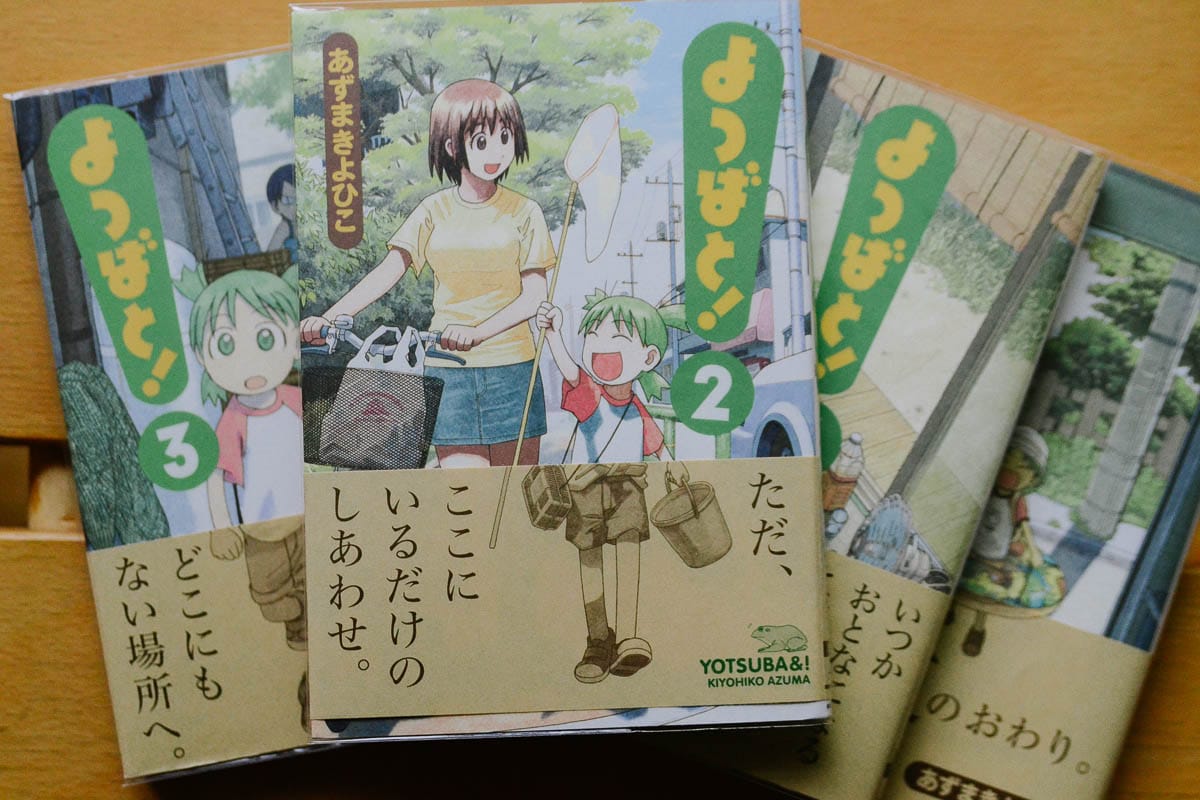 Yostuba& started in 2003 and is still very popular in Japan and is read by people of all ages. Yotsubato has a great fan base in the Japanese learning community as well and is widely considered to be the best manga for learning Japanese in the beginning. Have fun following Yotsuba discovering the world even if you are a 26-year-old youngster like me.
The whole manga has furigana and the font is quite big and easy to read. The format is slightly bigger than the standard JUMP manga (like the current editions of One Piece, Naruto, etc.) which is also a plus in my book. I made a comparison of Japanese manga sizes in my post on transparent book covers so you get a feel for it.
New volumes are appearing rarely, so you always have to wait a couple of years for a new tankobon (単行本) to be released. Volume 15 just hit the streets in 2021 and till today no new volume is in sight.
Yotsuba& volume one is now sold out for nearly 3 years (at least it's never available when I'm looking for it). The reprint is inevitable at some point because the manga is still running and super popular. You don't miss a lot when starting with Vol. 2 and maybe you'll just read the first volume in English to get a feel for the story and its characters.
Buy Yotsubato at CDJapan
If you buy the book through my link, I'll get a small referral fee which will be used to buy even more awesome books for review. Thanks for your support!
And if you're like me you may want to order the English edition as well. That's how I managed my way through Dragon Ball the first time around. And believe me between all the Japanese slang (Dragon Ball) it's great to read a good translation from time to time to make sure that you follow the story.
Tip:
Use the Nihongo Dictionary App to take a picture with your phone and automatically scan all writing for the dictionary entries. Works like a charm and even lets you attach the picture to a dictionary entry (or many).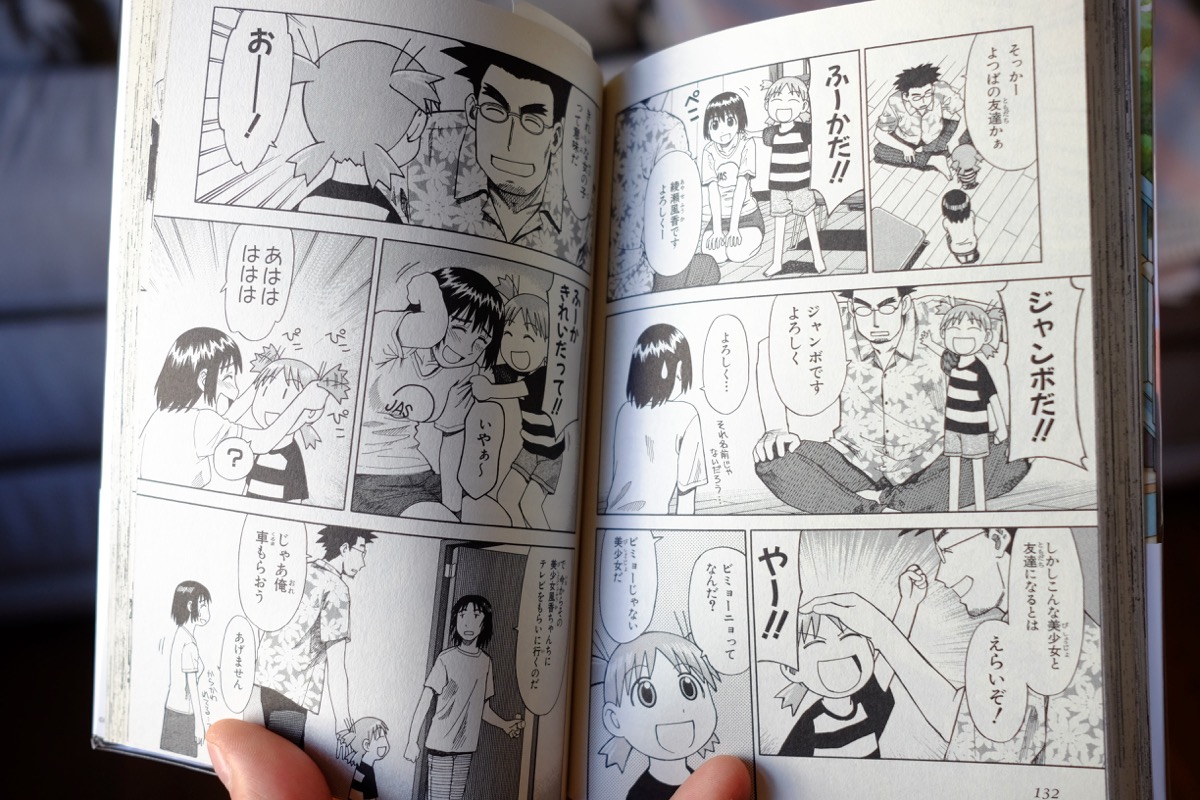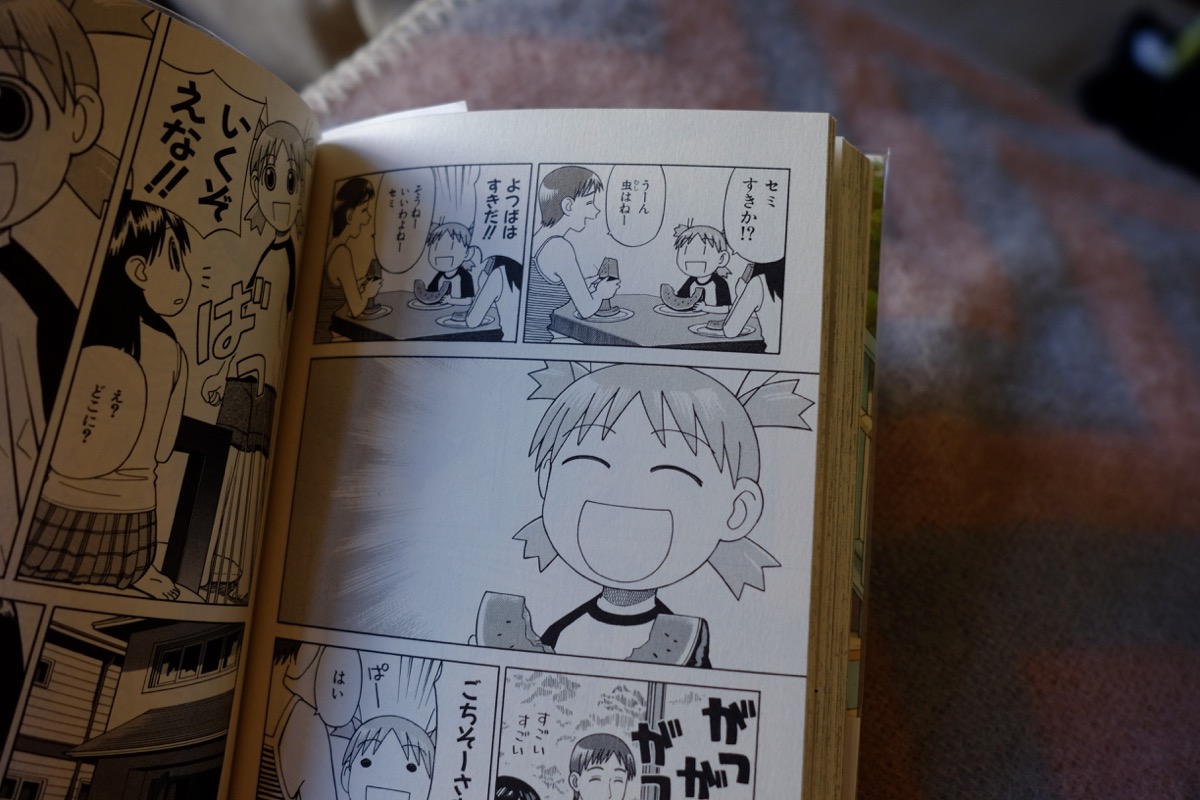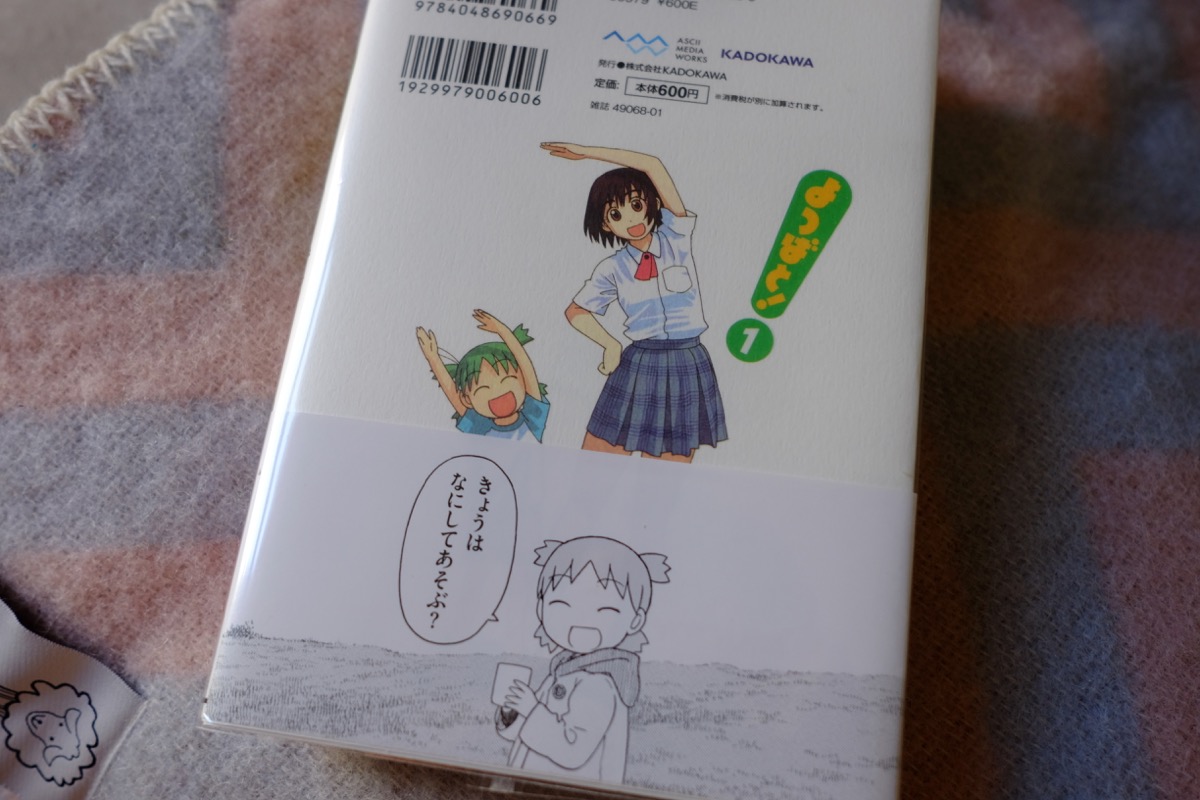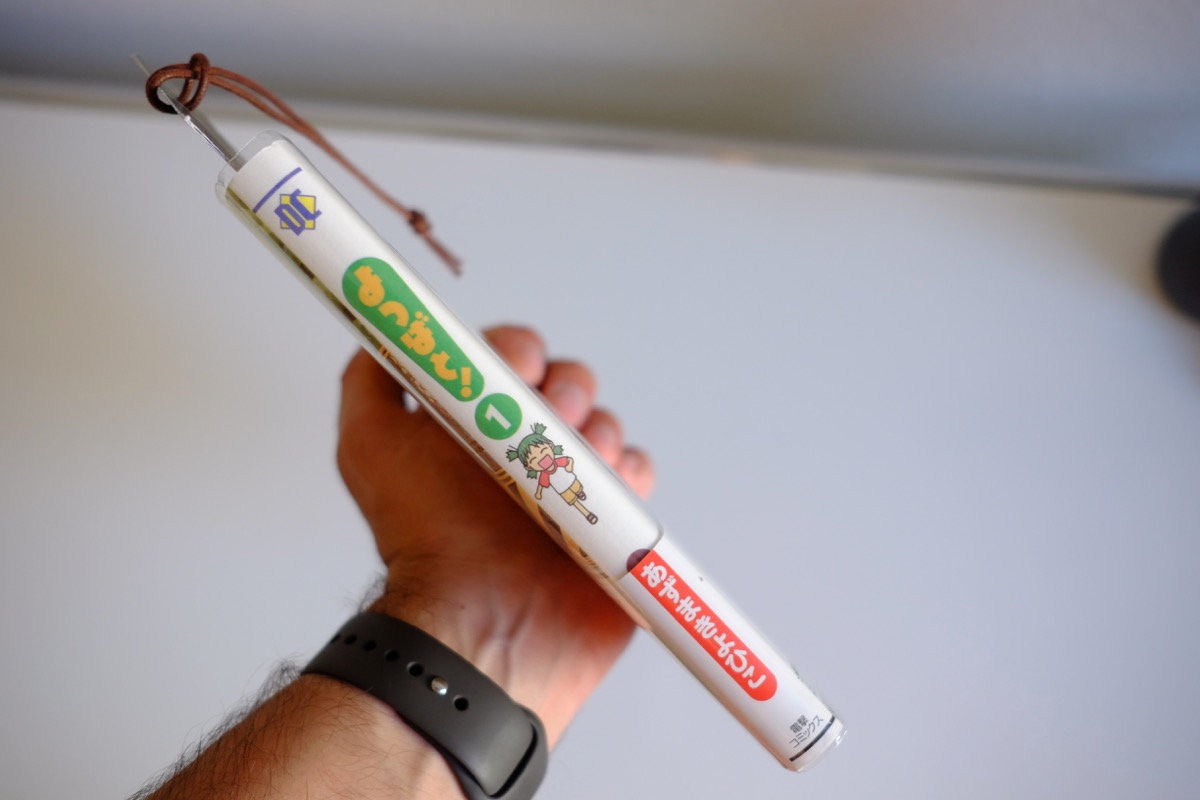 2. ドラゴンボール 完全版 (Dragonball – The complete edition)
I have never watched Dragonball as a kid and usually really don't like all these Jump comics with endless fights and dramatic gestures. I tried One Piece, Bleach, and Naruto but it's just not my cup of tea. So I always thought that Dragonball was more or less the same. Big mistake.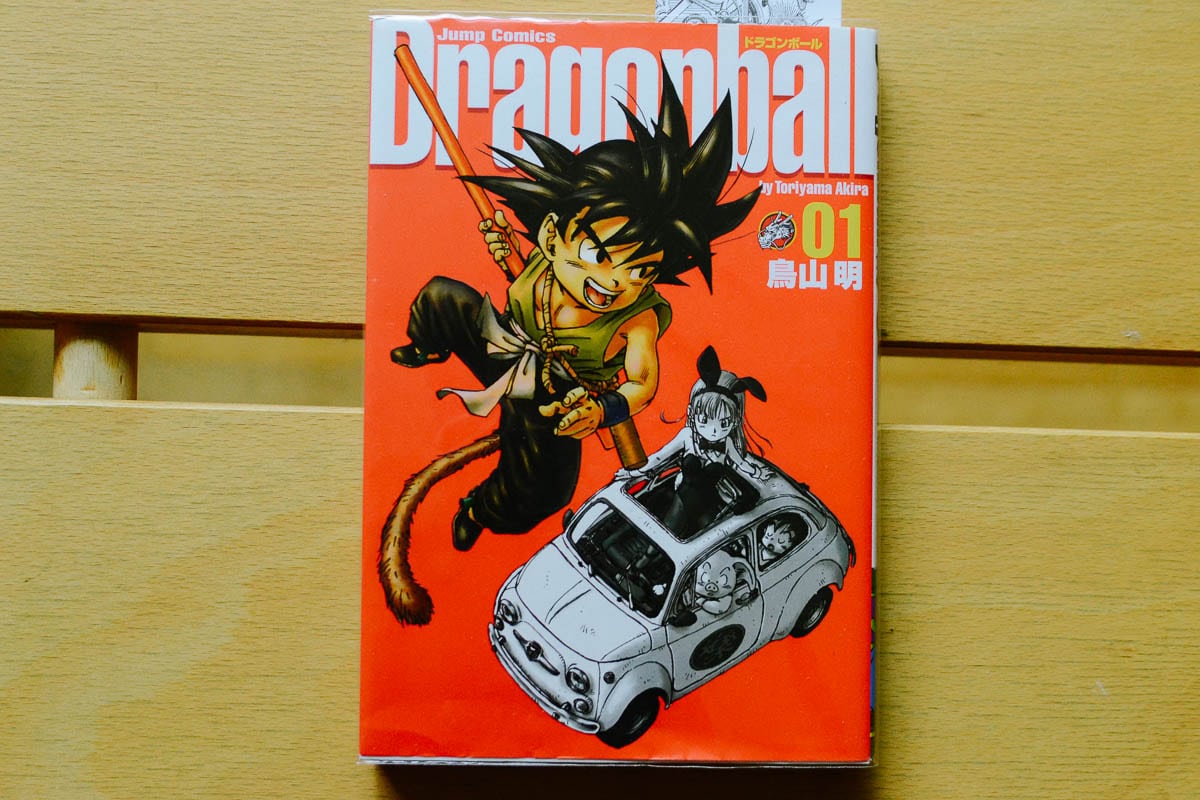 When I was in Tokyo I picked up the first volume of the manga at a Book Off. (A big Japanese store chain that sells used books, video games, CDs & DVDs.) I liked the drawings and the kinda "mysterious" setting somewhere between sci-fi and mystery. And there is not that much fighting going on. At least not in the first two volumes.
I just started reading Dragonball last week and also bought the German version of the manga as a little helper when I'm stuck or not quite sure if I got the story right. So far it's quite fun, not too difficult, and a very nice read. Even for a Japanese beginner like me.
But what makes this ドラゴンボール 01 完全版 extra great for us is the big format the "complete edition" or 完全版 is printed in. Glorious color pages at the beginning and a very clean print throughout the book on good paper.
Just tried to read some Hunter x Hunter which is printed in the usual super small format all Jump manga are done in and was struggling to read some of the Furigana. Dragonball spoiled me.
Buy the Dragon Ball 完全版 at CDJapan
If you buy the book through my link, I'll get a small referral fee which will be used to buy even more awesome books for review. Thanks for your support!
Side note: I recently bought a "new" version of Dragon Ball which tells the whole story again but very much boils the whole epic story down to just a couple of volumes.
The drawings are in Chibi style, the manga is in full color and the Japanese is quite simple (easier than the original). It's called Dragon Ball SD and is a great one to pick up as well.
The first fifty or so pages of the manga are in glorious color.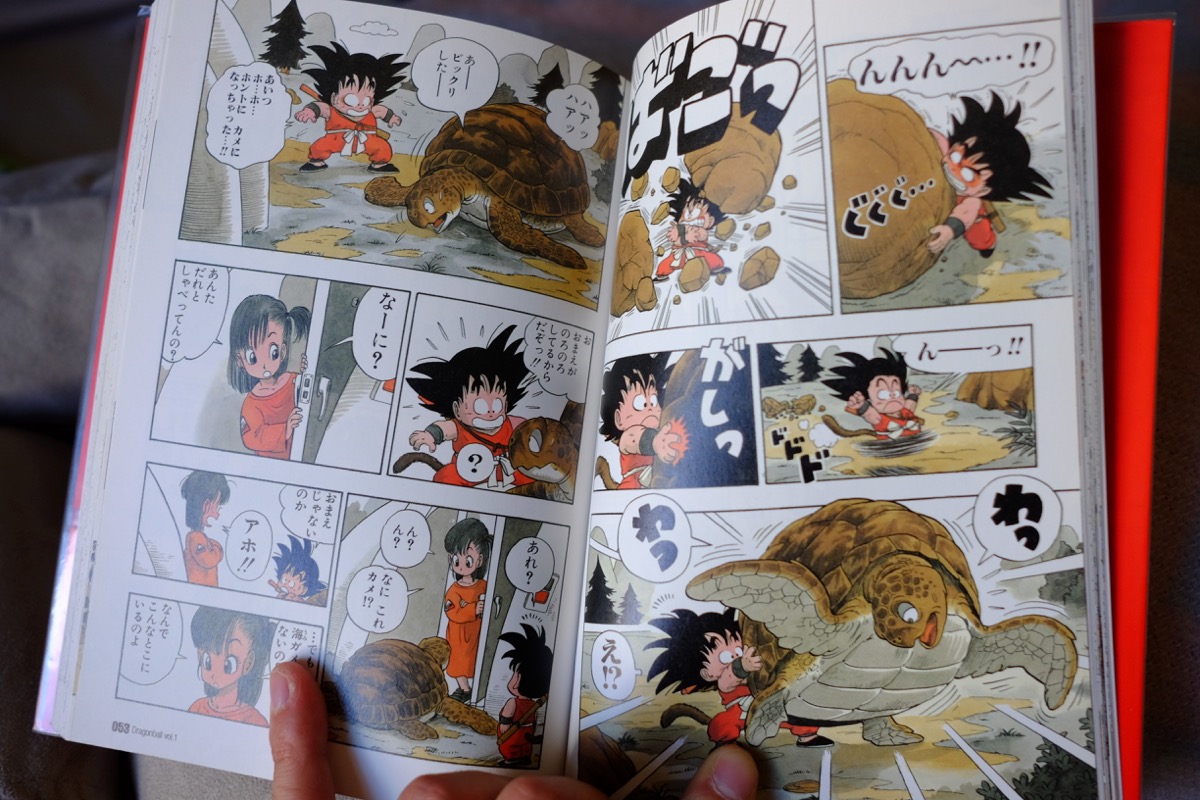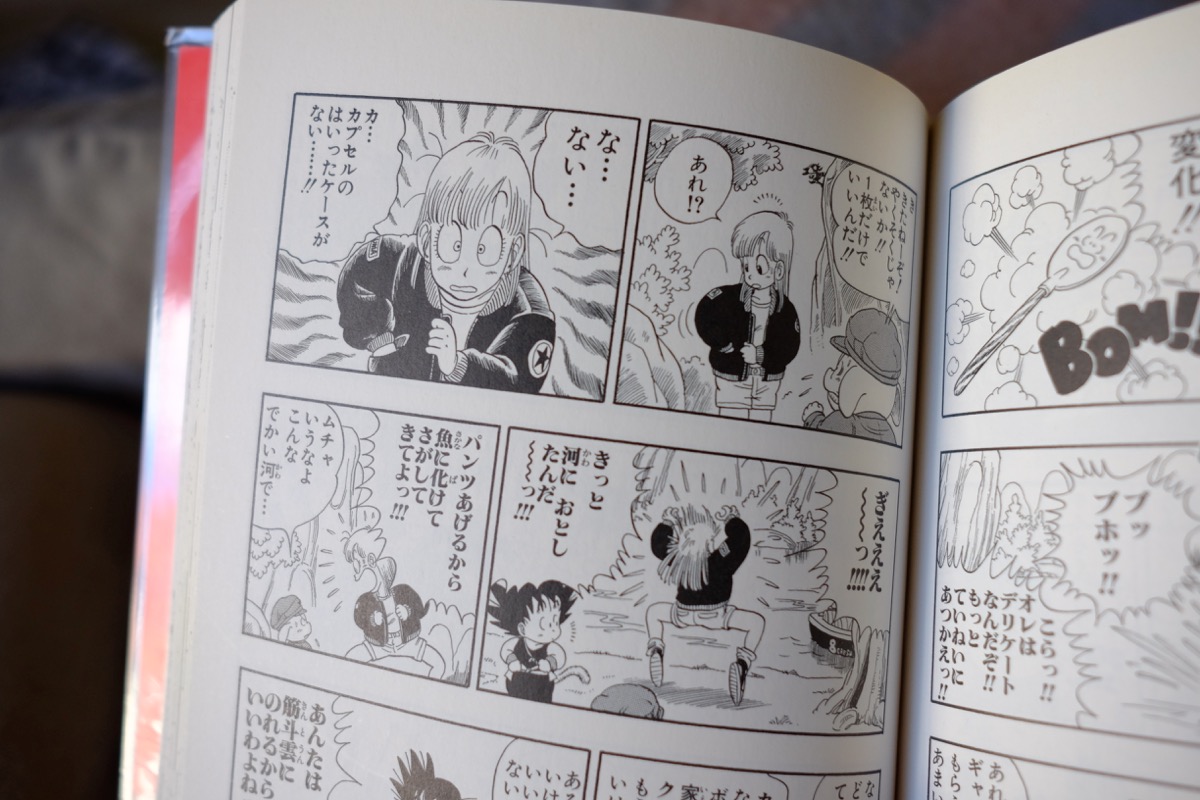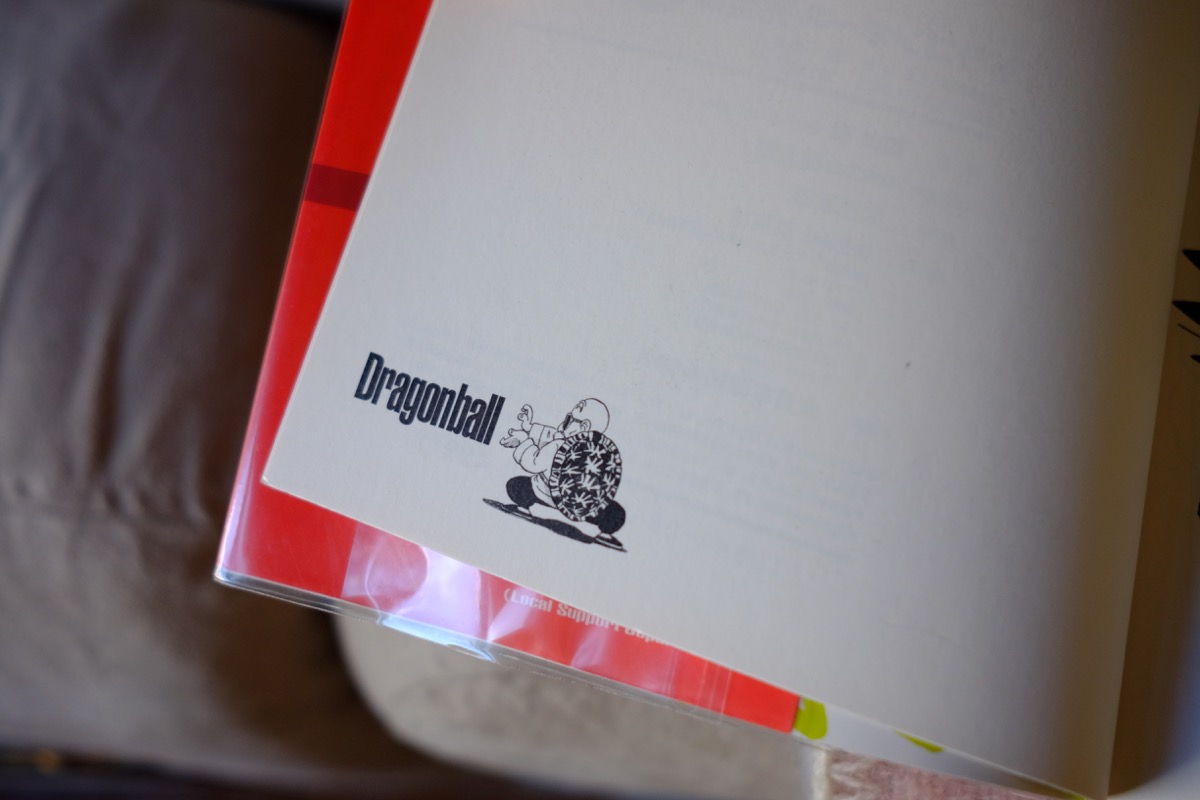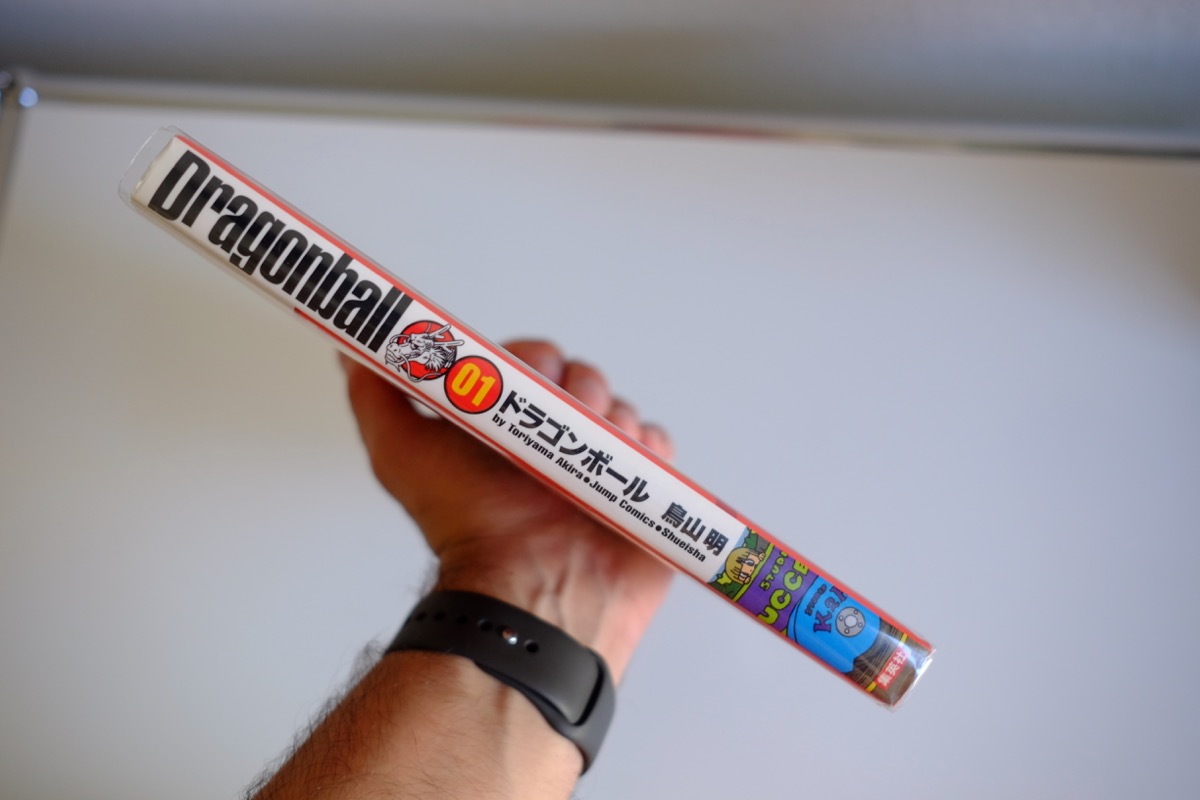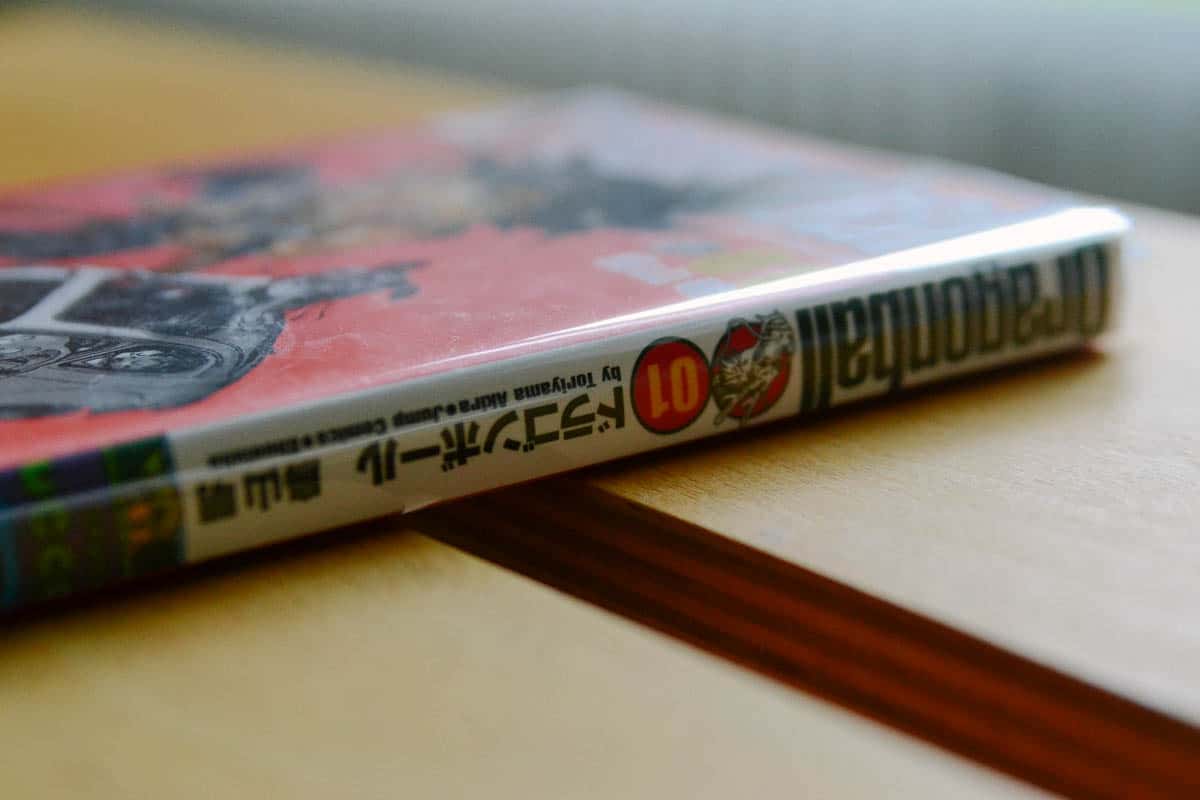 3. しろくまカフェ (Shirokuma Café)
I watched the anime together with my girlfriend and we quite enjoyed it. Or maybe we just really wanted to like it because honestly, it's a little dull. The story is about a lazy Panda who is a regular customer at an organic food & drinks joint which is operated by an Ice Bear. Sounds like fun right?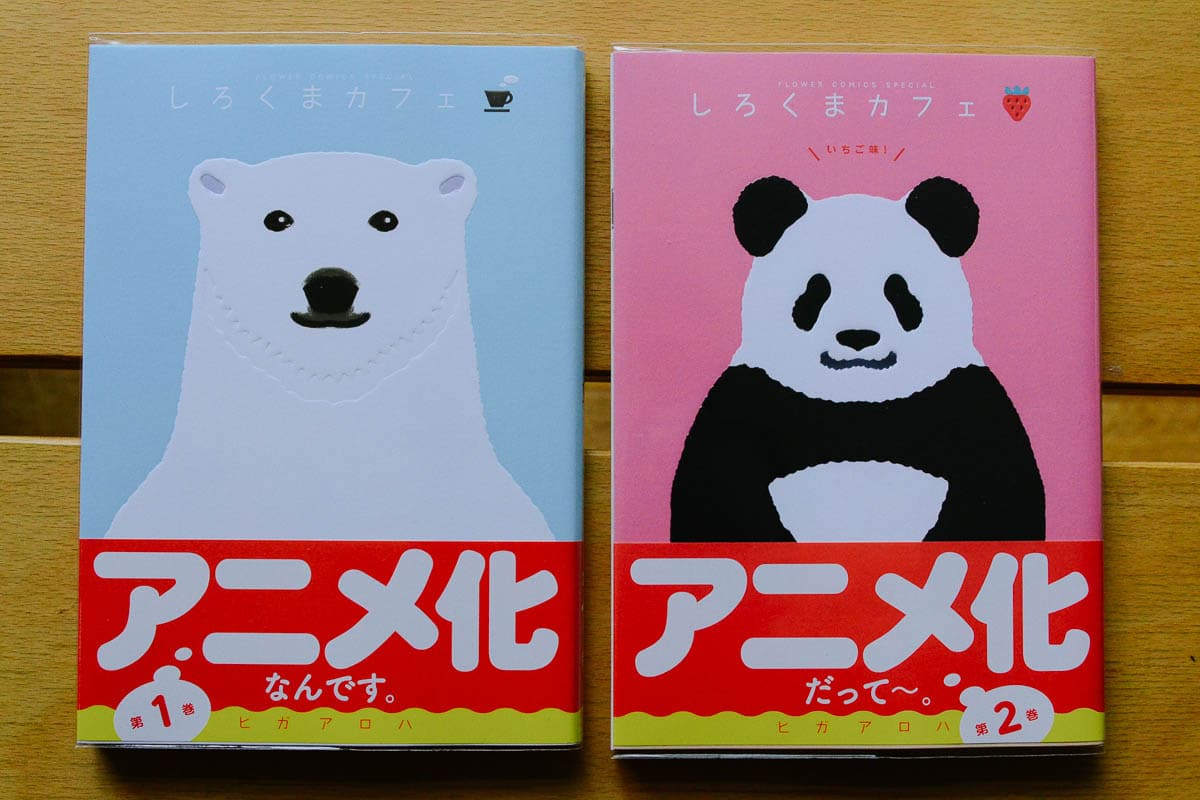 Shirokuma-Kun even tries to explain very alike sounding Japanese words to the Panda which is not exactly a bad thing for us Japanese beginners. The manga is printed in the same big format as the Dragonball complete edition and is thus very comfortable to read.
And if I should pick a manga in Japanese, to begin with, it would probably be this one.
The stories are short, the vocabulary is quite easy and slang is nearly nonexistent. There are a total of four volumes that look really nice together on the bookshelf. Each is named after a different fruit flavor. Nice idea, I like that and now you even have another reason to pick up these books.
Buy Shirokuma Café at CDJapan
If you buy the book through my link, I'll get a small referral fee which will be used to buy even more awesome books for review. Thanks for your support!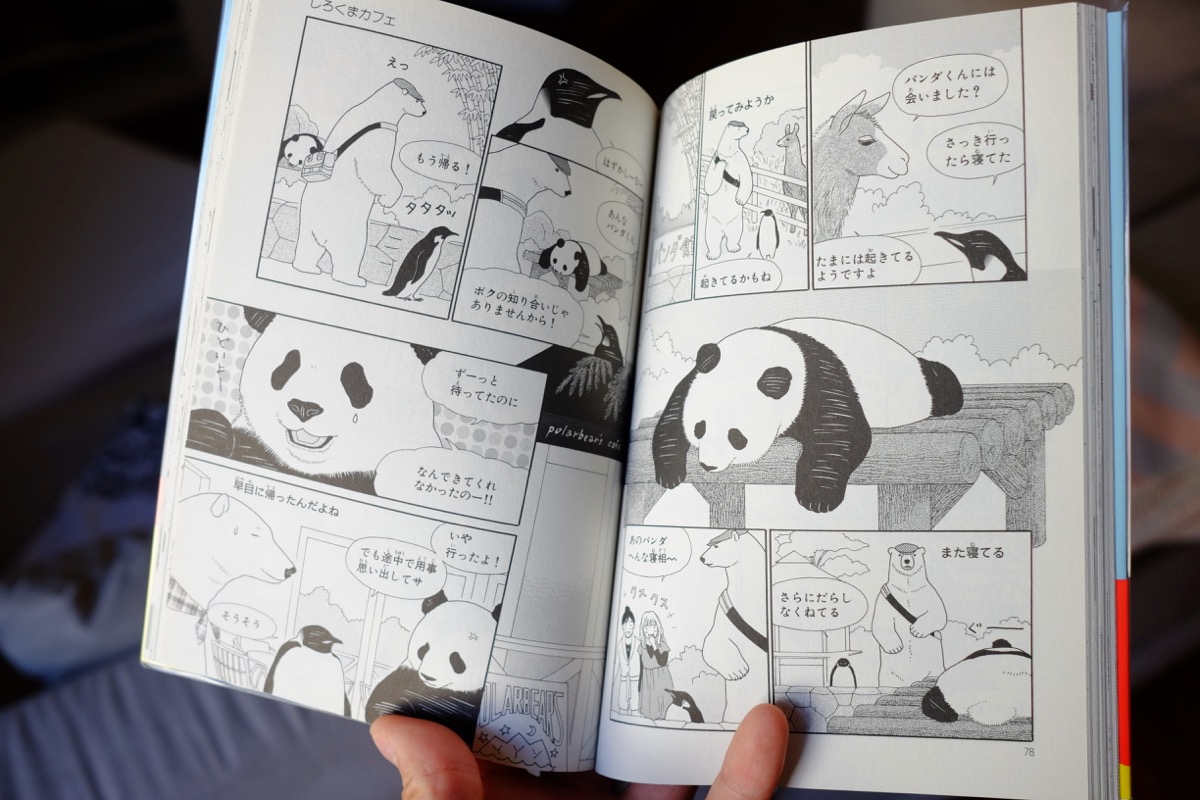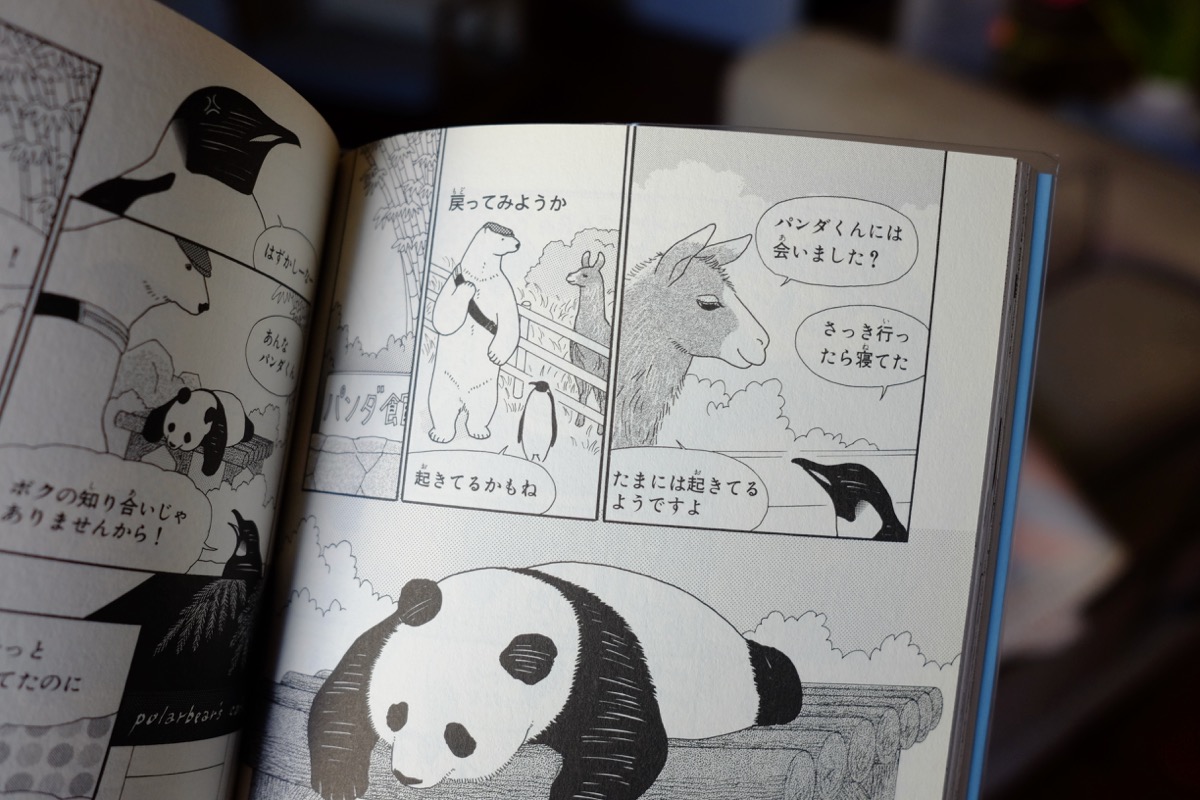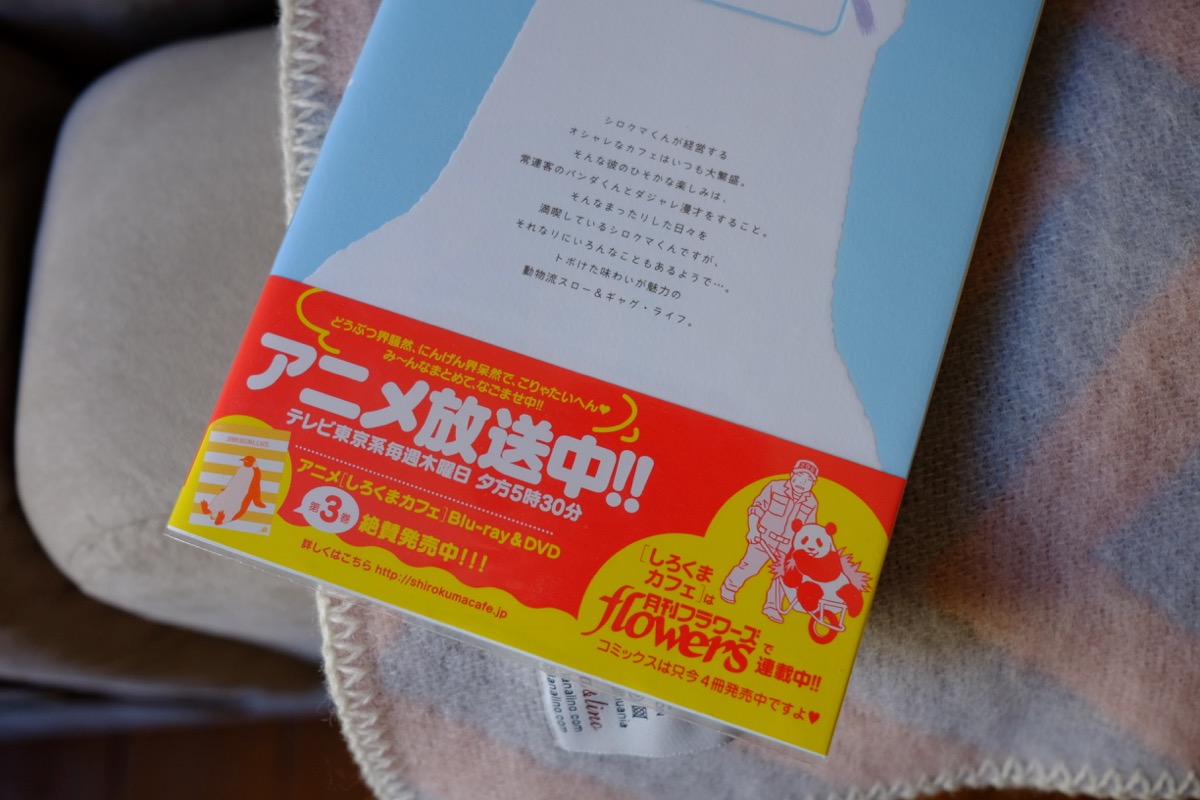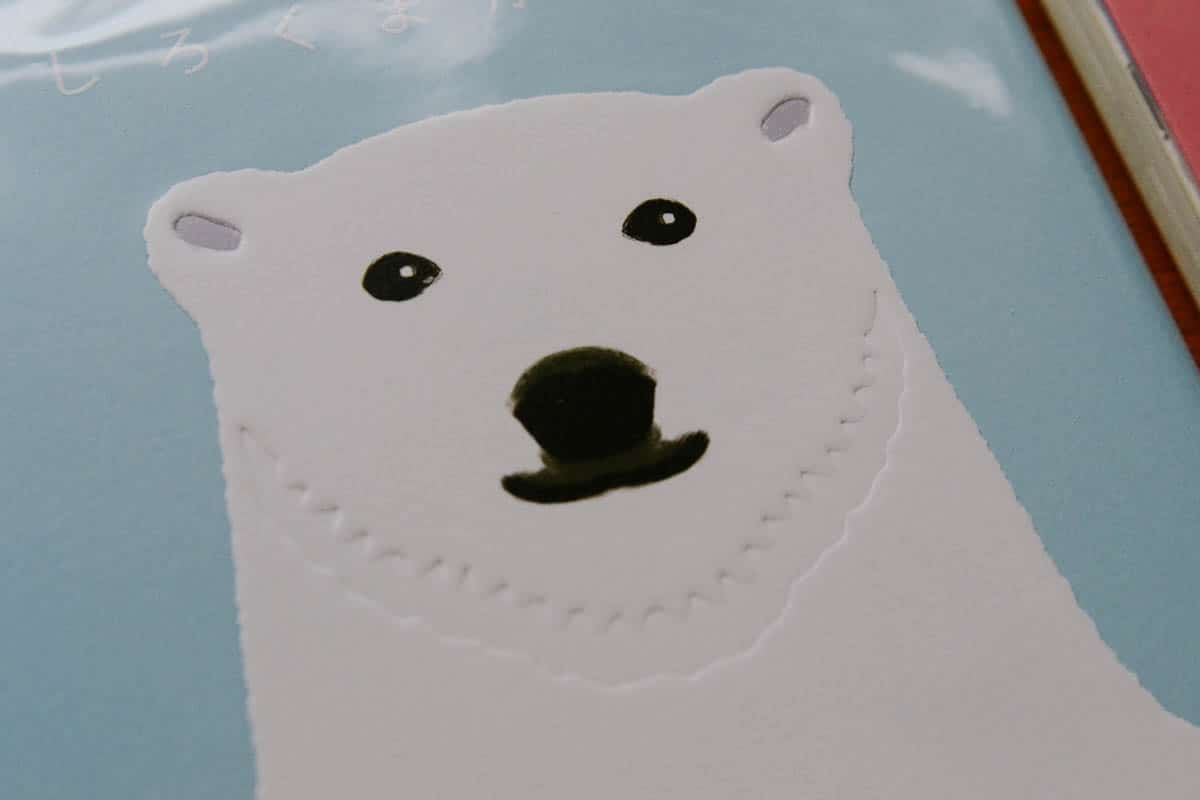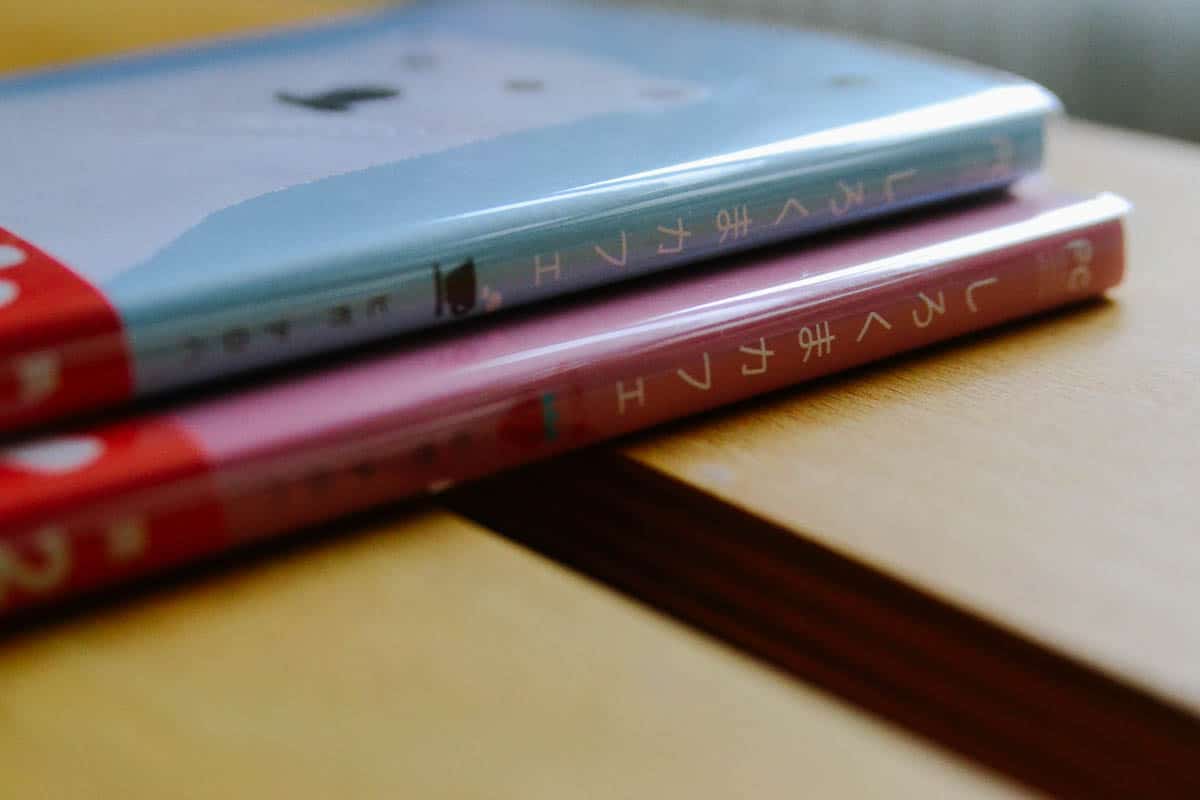 4. チーズスイートホーム (Chi's Sweet Home)
This is another one of these mangas with short & cute stories. A little bit like Shirokuma Café. Like I already mentioned I'm usually not into these kinds of comics, but the stories about a little cat exploring a new home are really cute.
And it hurts me to describe something as cute but there is no way around this word when you want to describe Chi's Sweet Home.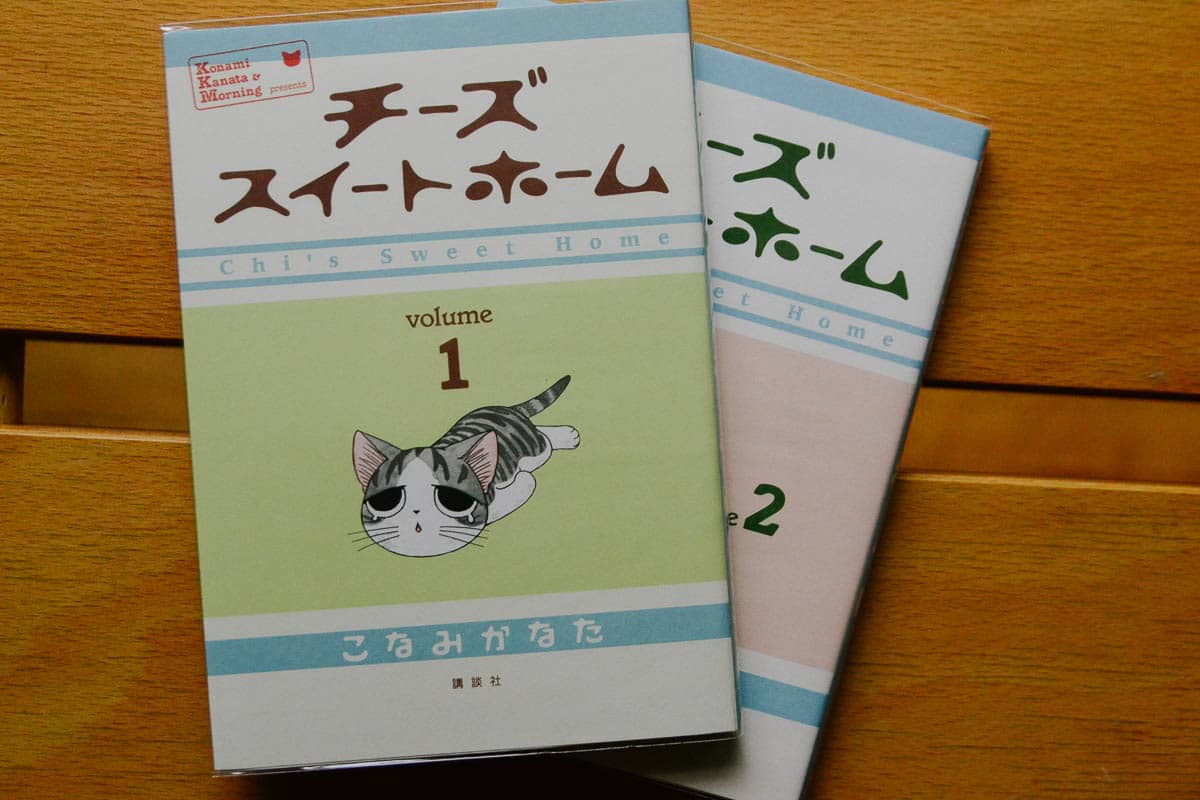 It's a super sweet story about a little kitten even your mother would like. Good for us: The vocab and story are easy to grasp. The pictures are nearly always self-explanatory and hands down there is not that much going on story-wise.
But for everyone who is just starting to read something in Japanese, this is a good one, to begin with. Trust me you don't want to start with something overly complicated. It's just too frustrating and when you begin reading Japanese it should be a rewarding experience.
And the Kindle digital edition: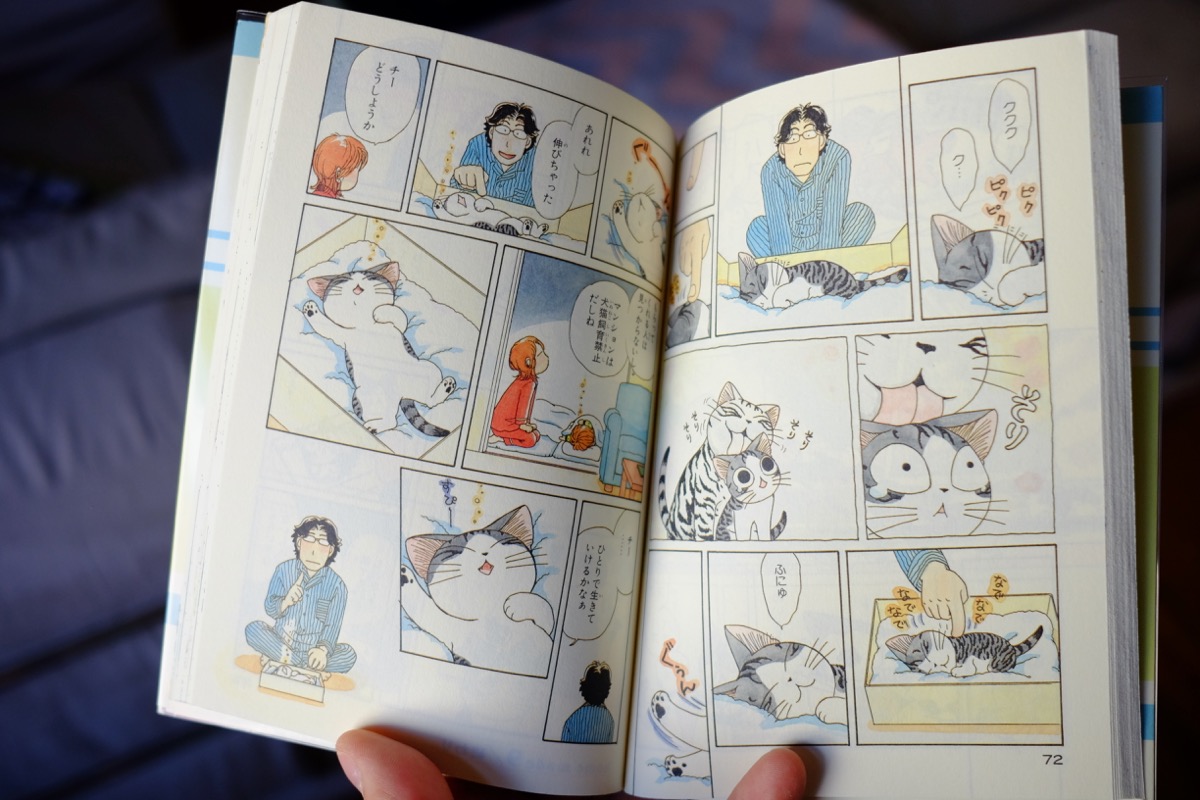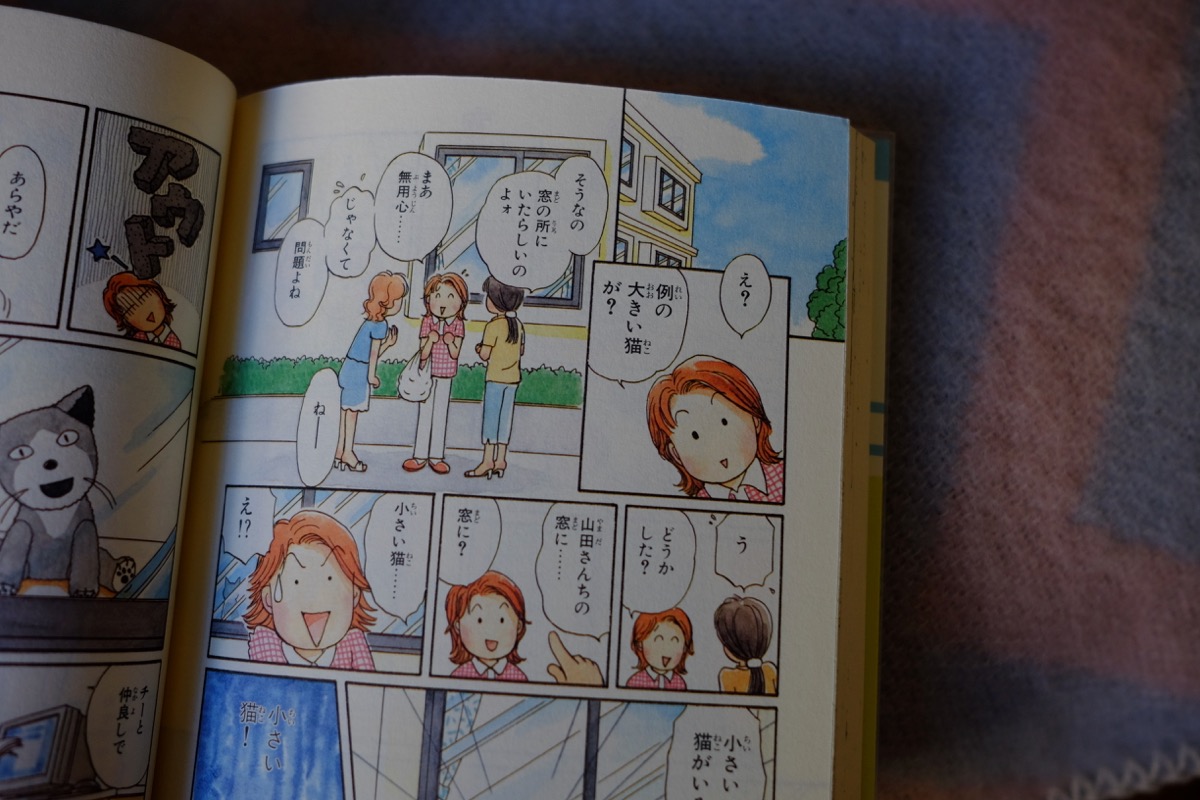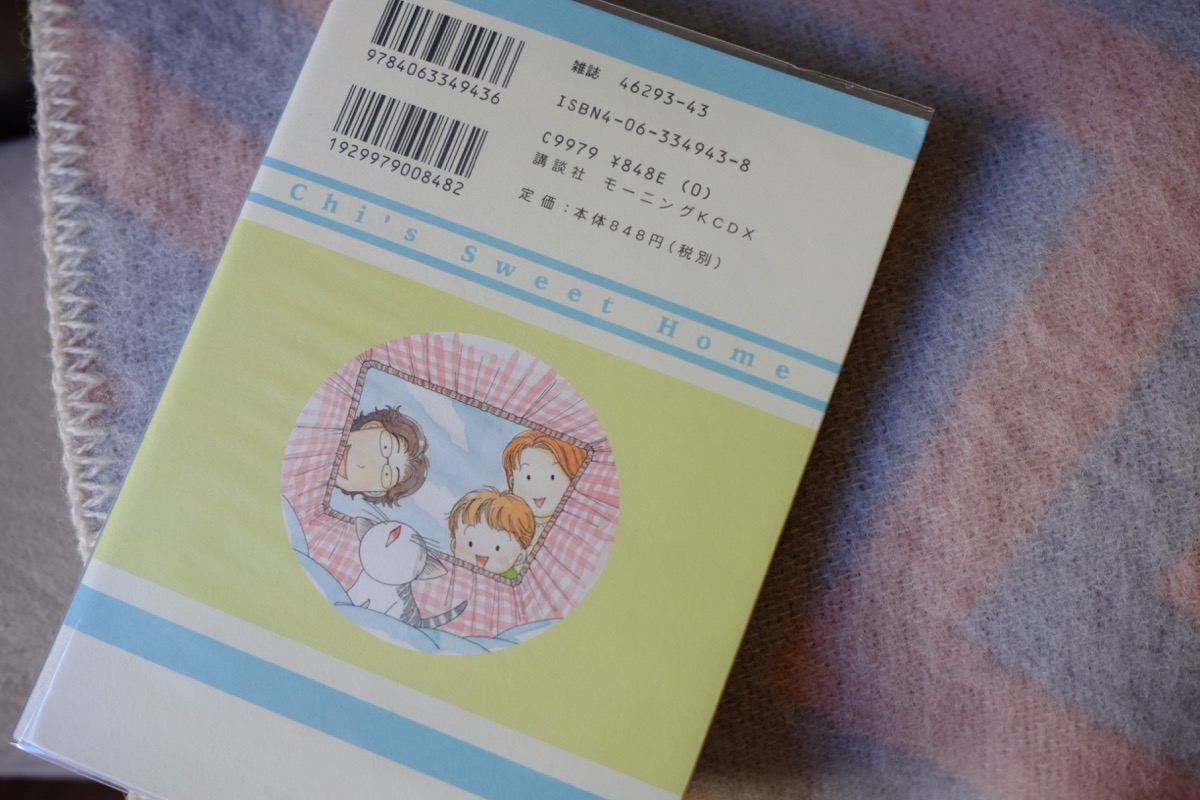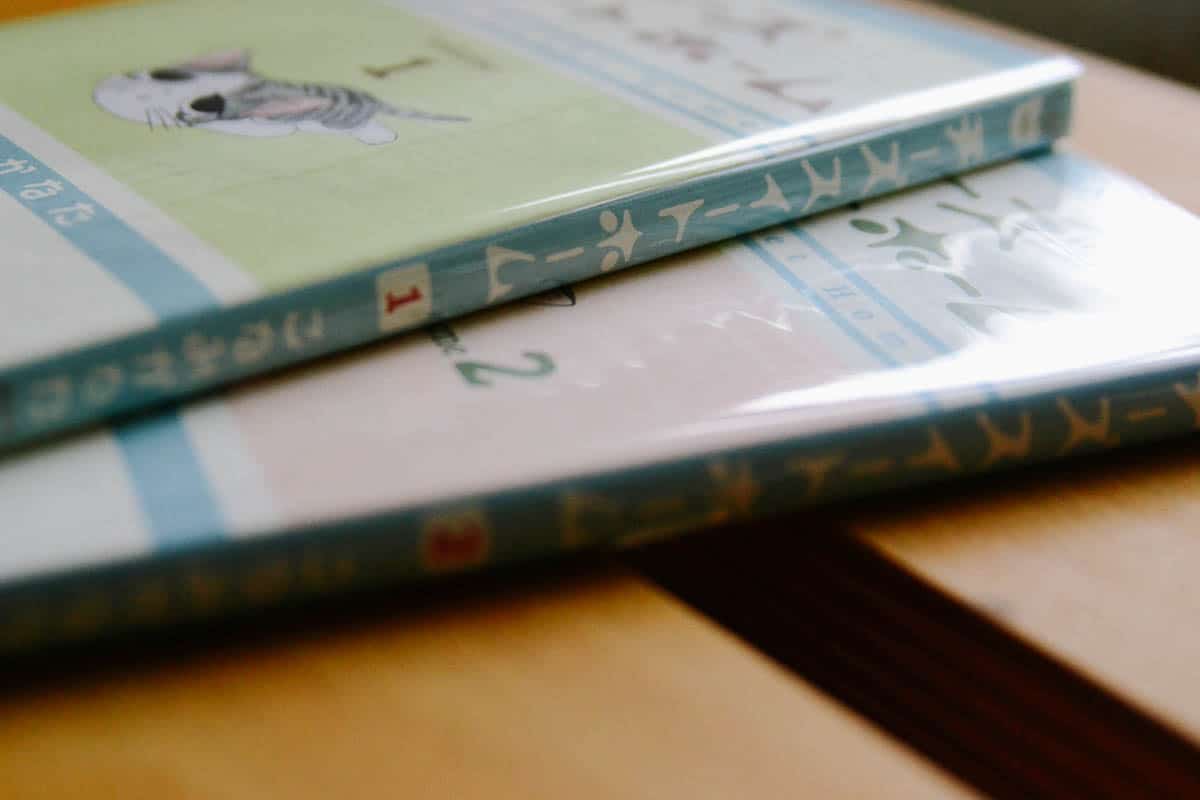 For me, it's very important that I don't have to read those super tiny fonts especially when the text is written in Japanese. And it doesn't make sense to print manga in these super tiny formats which Jump normally uses when it's all about the pictures.
To give you a hint on how these manga compare in size I made another picture for you. Hope this helps. The smallest Yotsubato and Chi's Sweet Home are "one size" bigger than the average Jump manga and quite comfortable to read. So you don't have to worry about these.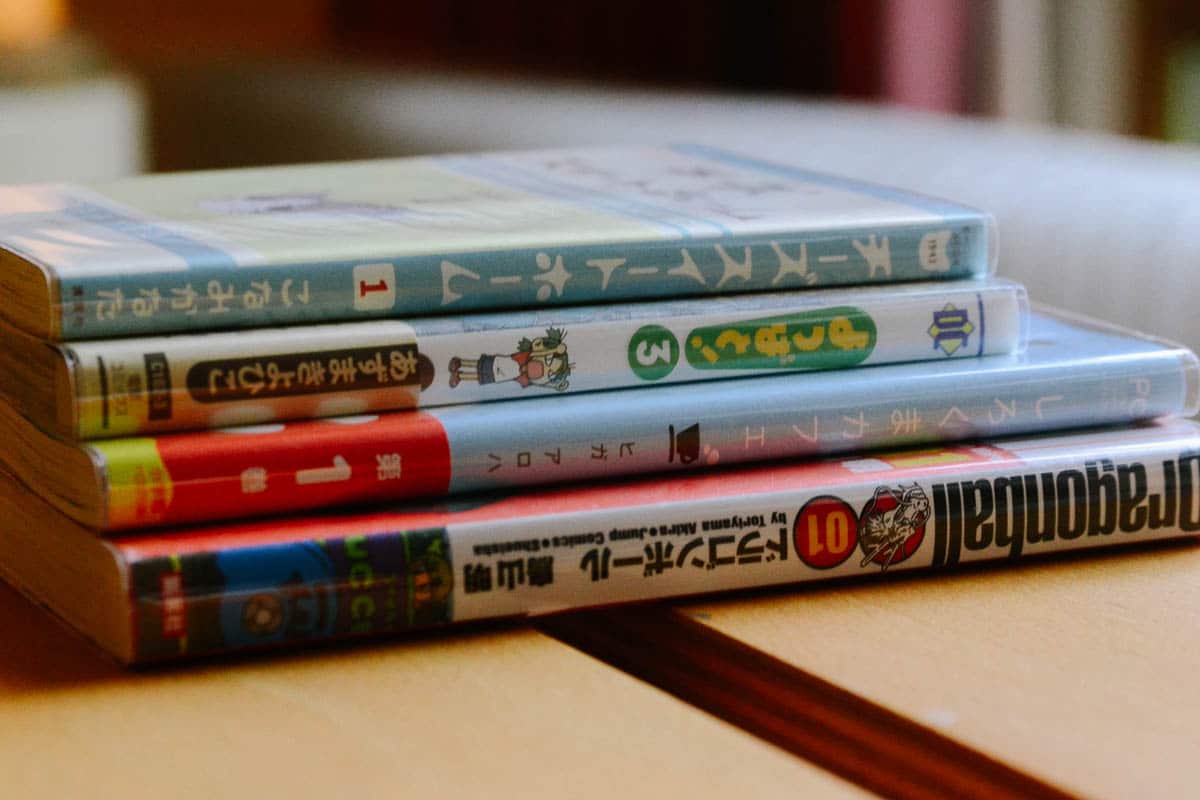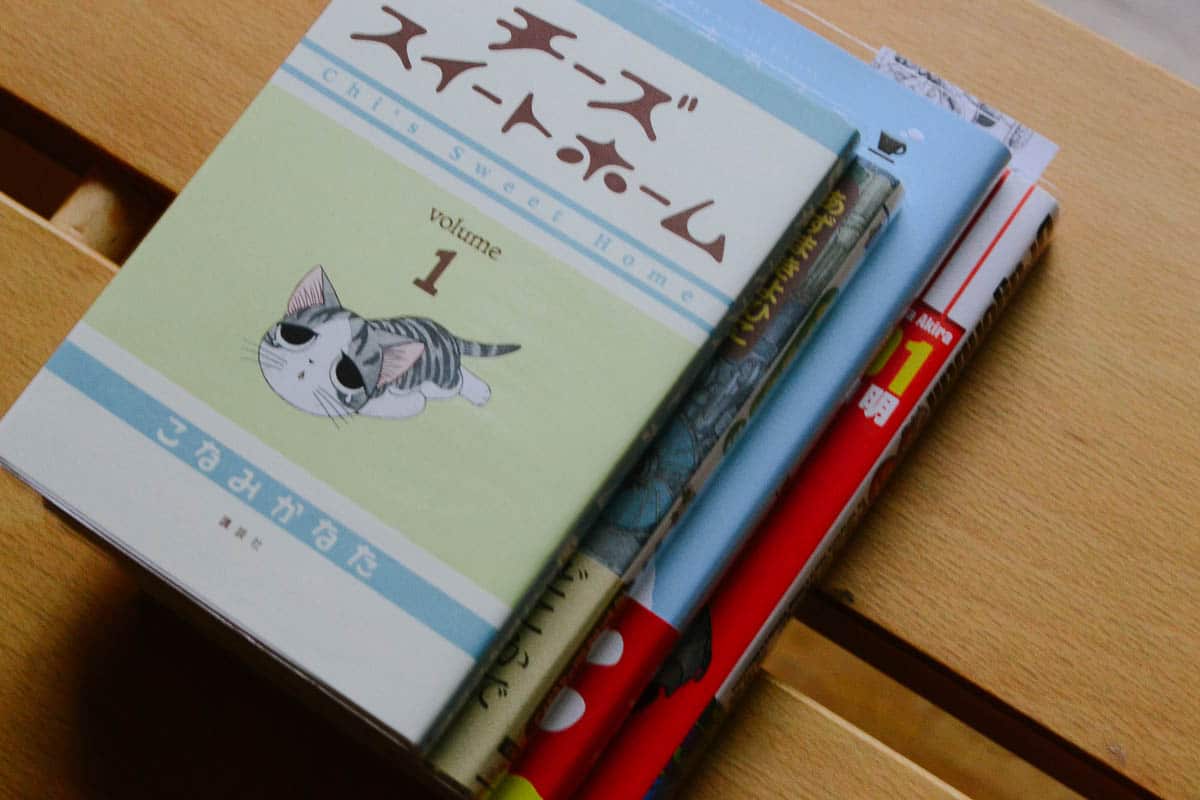 I hope you like the post. Please drop me a line in the comments and if you're kind enough I'll soon post the second part with even more awesome and easy to read manga for Japanese beginners.
Update 2023:
Ten years later not much has changed when it comes to my favorite Japanese manga for beginners. I would still recommend exactly the titles I picked back then and am still reading the latest issue of Yotsubato when it's hitting the shelves.
One side note though: I'm more and more leaning toward digital manga nowadays because you instantly have it available and you can use it with the screen-capture feature of the Nihongo dictionary App.
Update: You were kind enough and that's why I made a couple more posts with easy to read manga goodness in Japanese.
Continue reading:
Vol. 02, Vol. 03, Vol. 04, Vol 05
Maybe you're still looking for some good ways to learn Japanese or improve your grammar and speaking/listening skills. Check out my post about how I'm learning Japanese and my favorite podcast for learning Japanese.
Thanks a lot for all your constant support and kind words. Let's read some great manga together! If you have any manga tips for beginners please share them in the comments.