I'm currently building up my Kanji and vocabulary knowledge with WaniKani and not doing much to improve on my grammar skills. After finishing Genki I&II, I just didn't want to continue with another textbook. And it would've been tough to even find one that can match the incredible quality of the Genki textbooks. I'm just reading some stuff in Japanese and whenever there is an unknown grammatical term, I'm trying to look it up. At first, I was using Tae Kim's Grammar Guide for this, but even if it's a great resource on itself, it just wasn't made for this purpose.
But help was near: There exists a series of three books in Japan which is exactly made for looking up grammatical stuff, with the fitting name: The dictionaries of Japanese grammar. 
There are three volumes in total, separated after "difficulty" of the terms and constructions used. Or more likely after the complexity of these. I just bought the first one for now and will probably order the other two which are aimed at 中級 (intermediate) and 上級 (advanced) leaners with my next book order from Japan. Strange ending on a word? I will just look it up and will get tons of example sentences where the grammatical term is put to use so you can get a proper feel for the usage.
Everything is alphabetically organized for the readers' convenience and the explanations (in English, of course) are spot on. There is a reason why these three dictionaries of Japanese grammar are standard material in many Japanese teaching universities around the globe.
Buy A dictionary of basic Japanese grammar directly from Japan at CDjapan
(If you buy the book through this link, I'll get a small referral fee which will be used to buy even more awesome books for review.)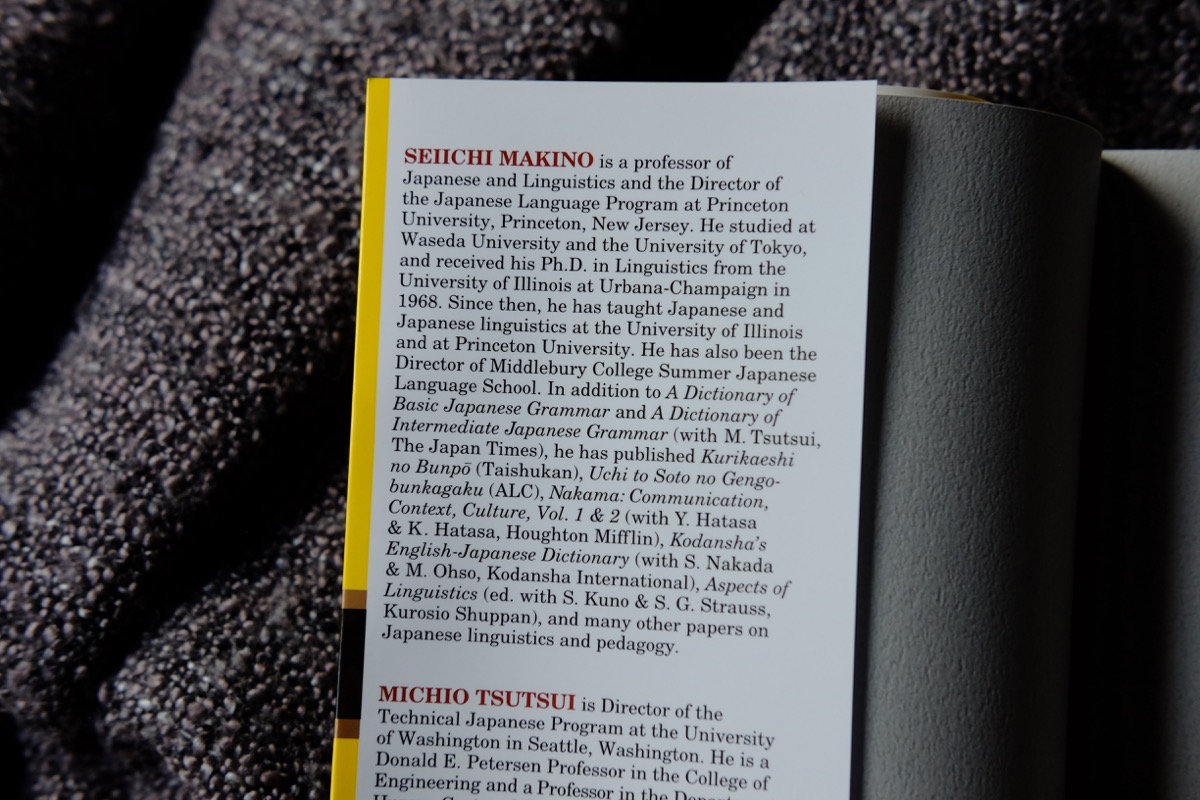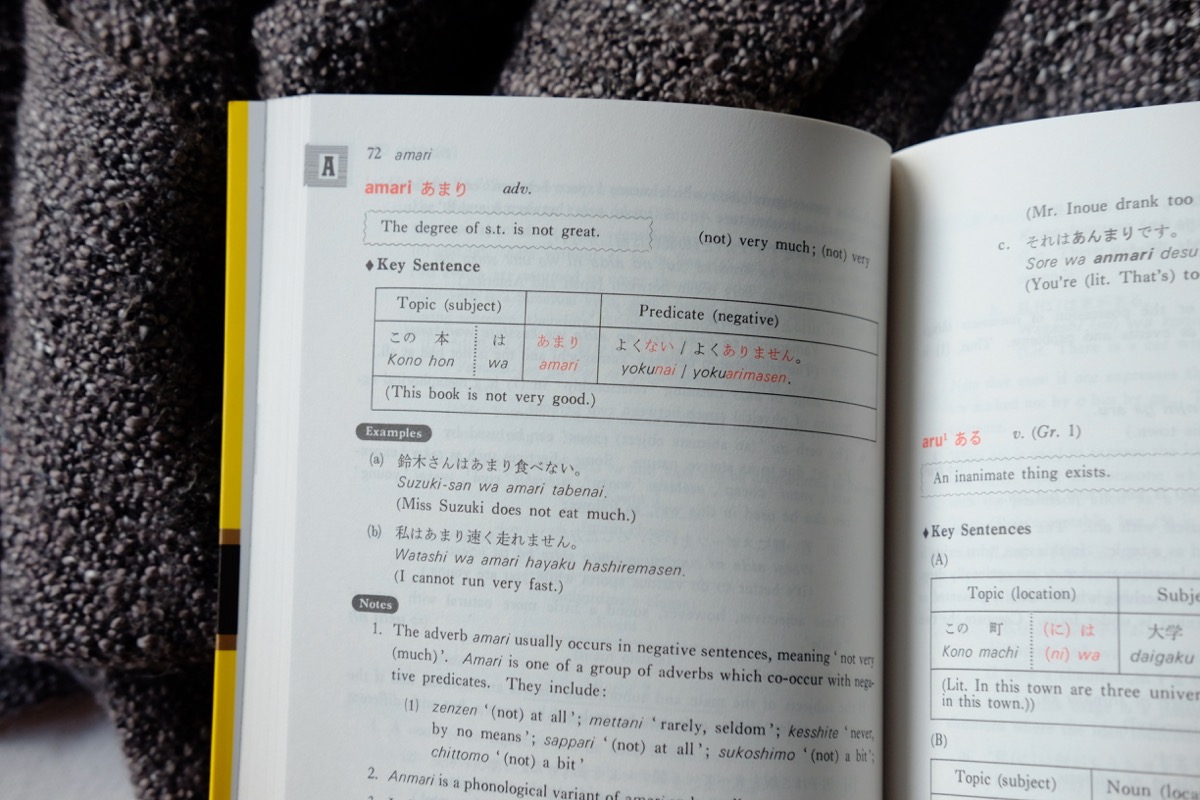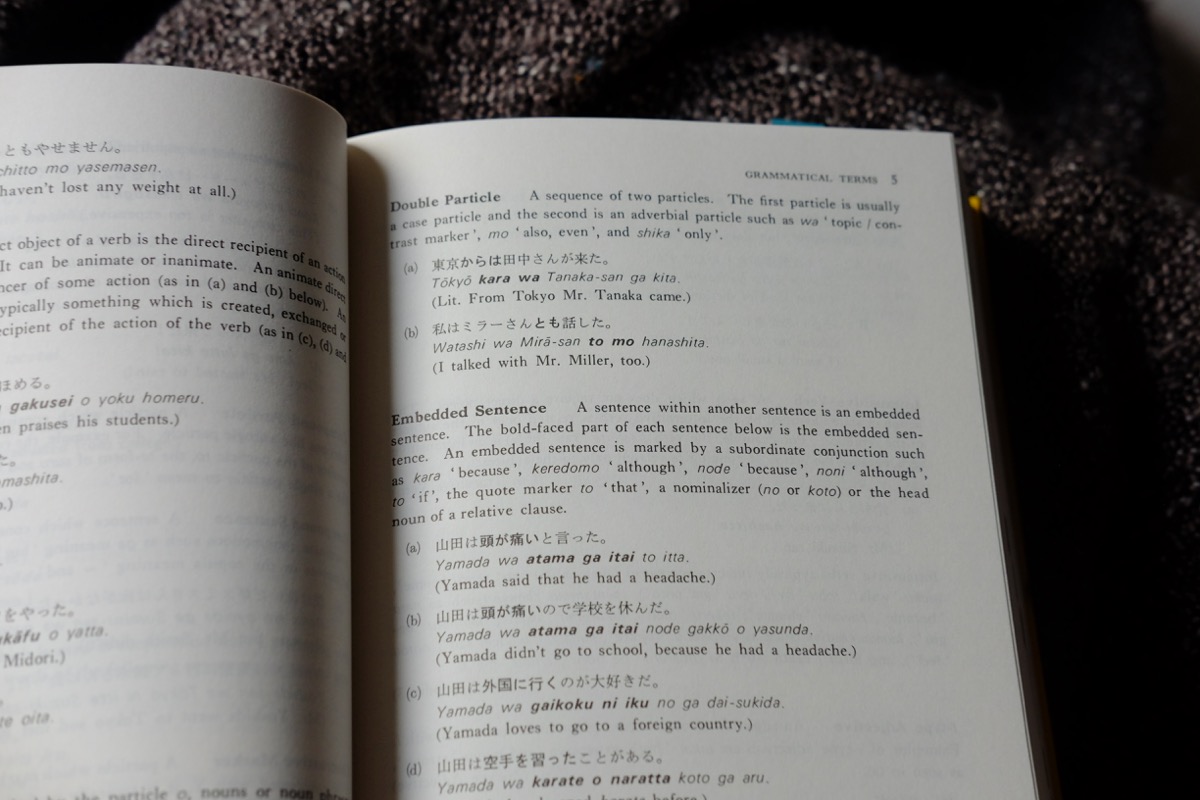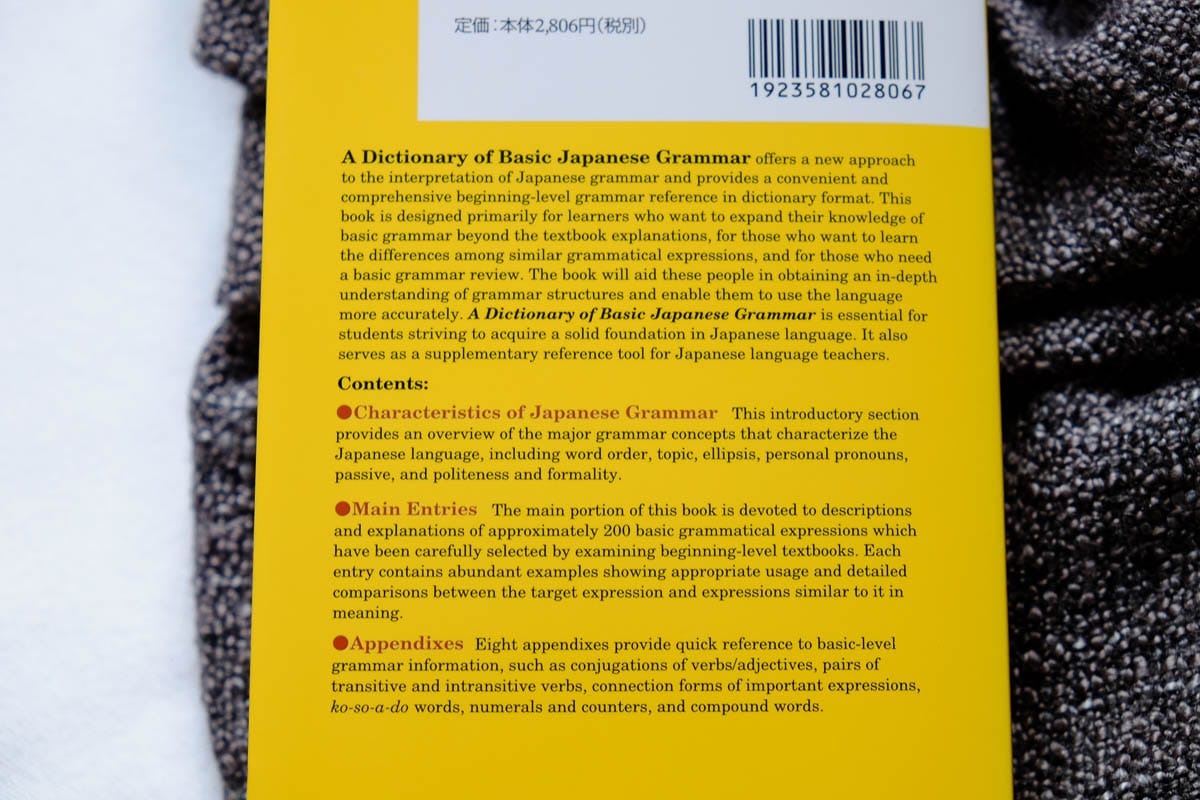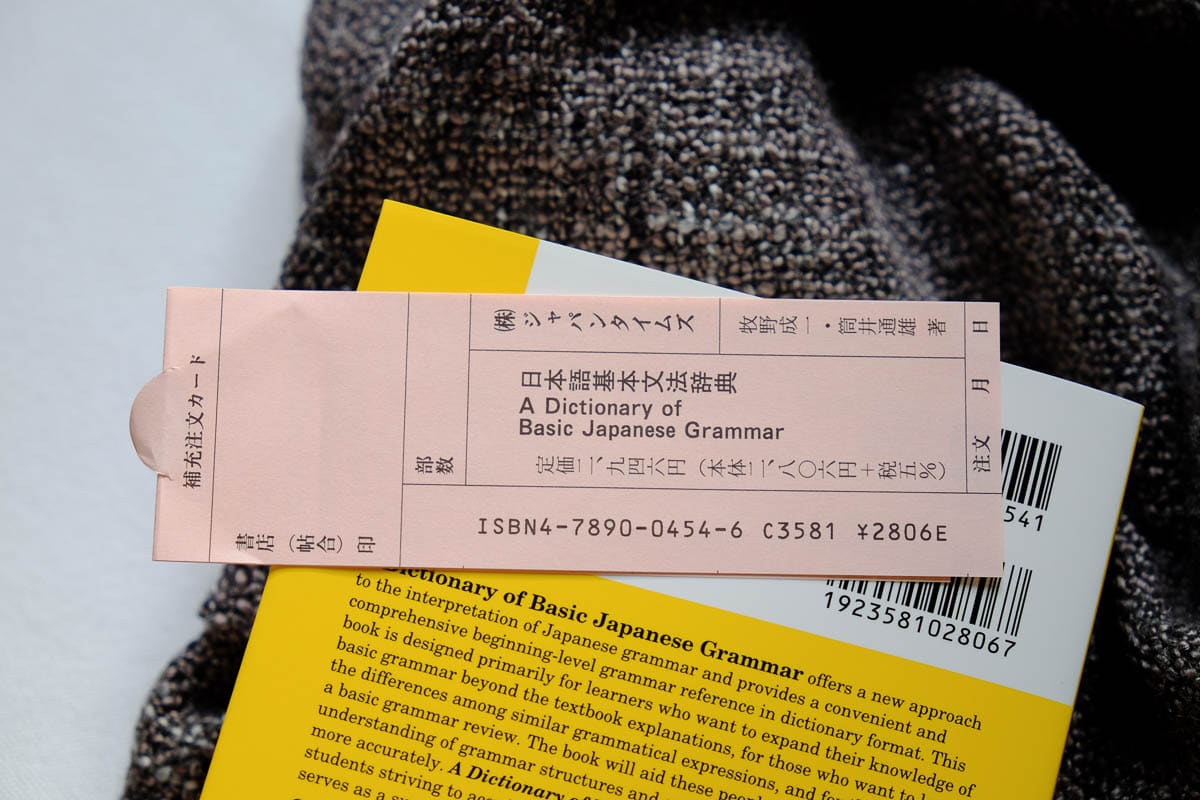 Buy A dictionary of basic Japanese grammar directly from Japan at CDjapan or WhiteRabbitJapan
(If you buy the book through this link, I'll get a small referral fee which will be used to buy even more awesome books for review.)