After a nice dinner with my friends, we were strolling through the city. It was around midnight, maybe even a little later. Because I'm a sucker for late-night shopping, we went to the big Tsutaya bookstore right at the Shibuya crossing. The top floor is filled up with all sorts of manga but it took me till our last day in Tokyo to realize that. I was always under the impression that the store ended one floor earlier and exactly on this floor they offer a nice variety of magazines and art books.
Near the counter, they had some fancy books on display and one of these was Daraku Room by Shiori Kawamoto. As of today, I have no idea what daraku actually means. If you can illuminate me, please do so. Maybe some of you know the book series Otacool where hardcore nerds show of their tiny rooms which are always filled up with various anime and videogame merchandise. Daraku Room is very similar but with better pictures, good binding, and more tasteful rooms. I'm not into the whole otaku scene. All the stuff with big breasted anime girls and over the top action sequences just doesn't do anything for me. But a little bit can be nice and interesting and this is exactly what's shown in Daraku Room. But see for yourself:
Buy the book: Onago Room by Shiori Kawamoto
(Daraku Room is sold out, unfortunately)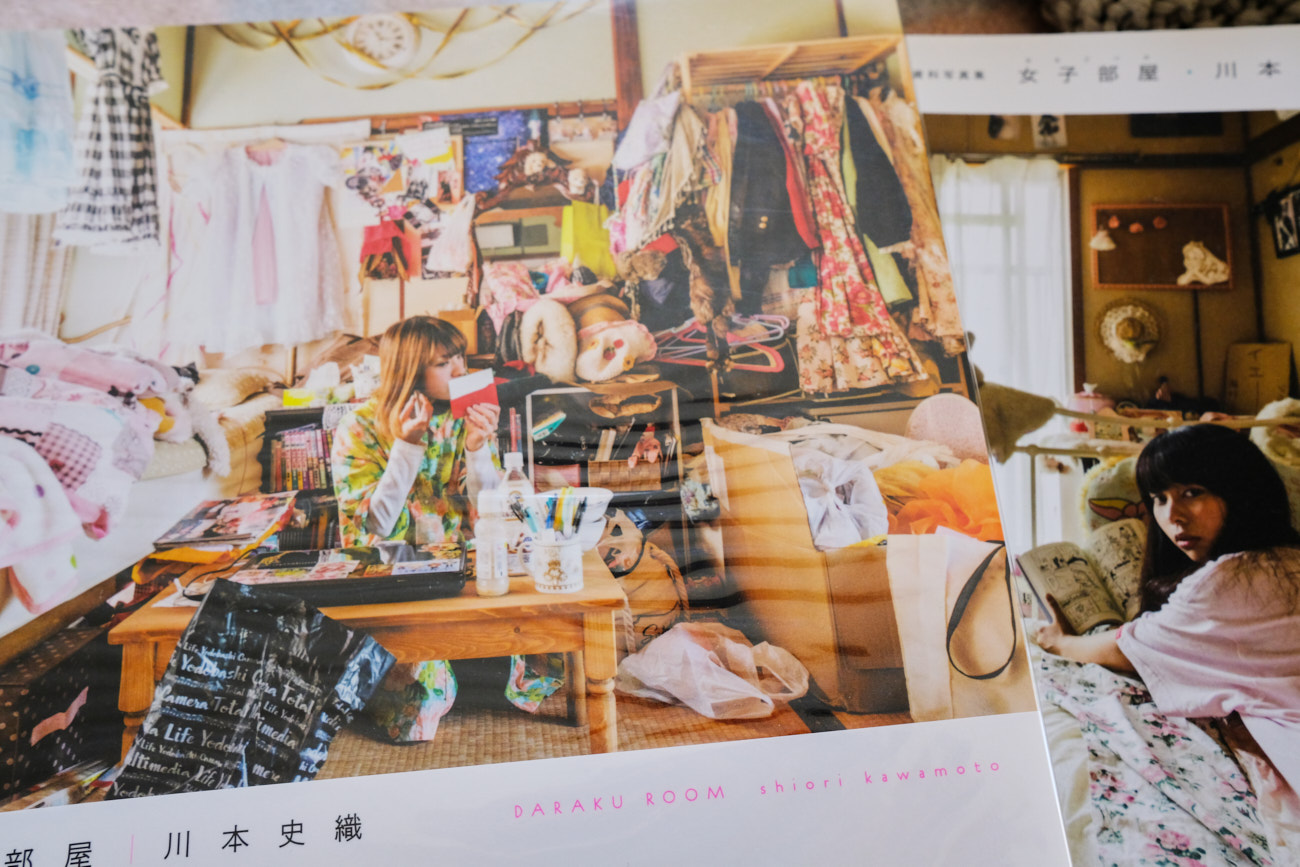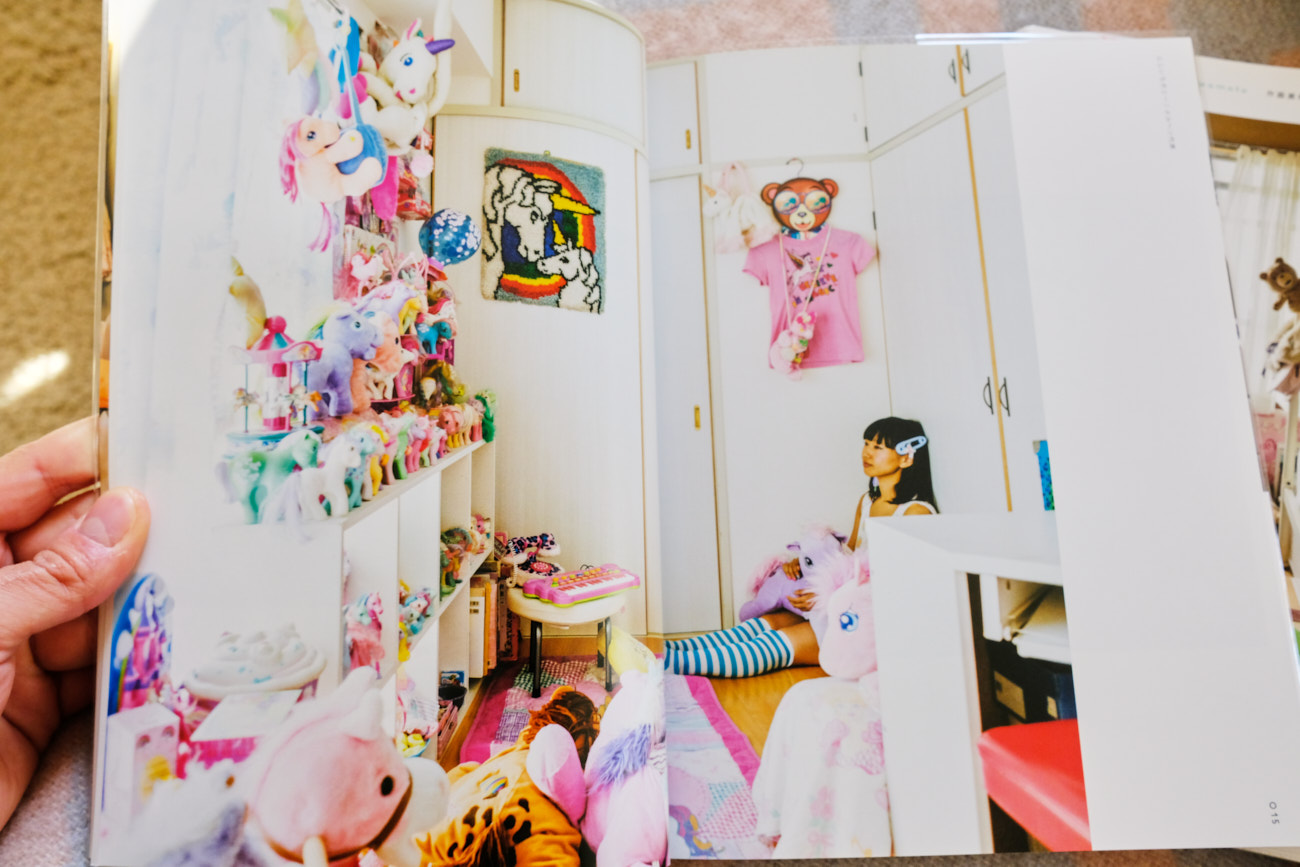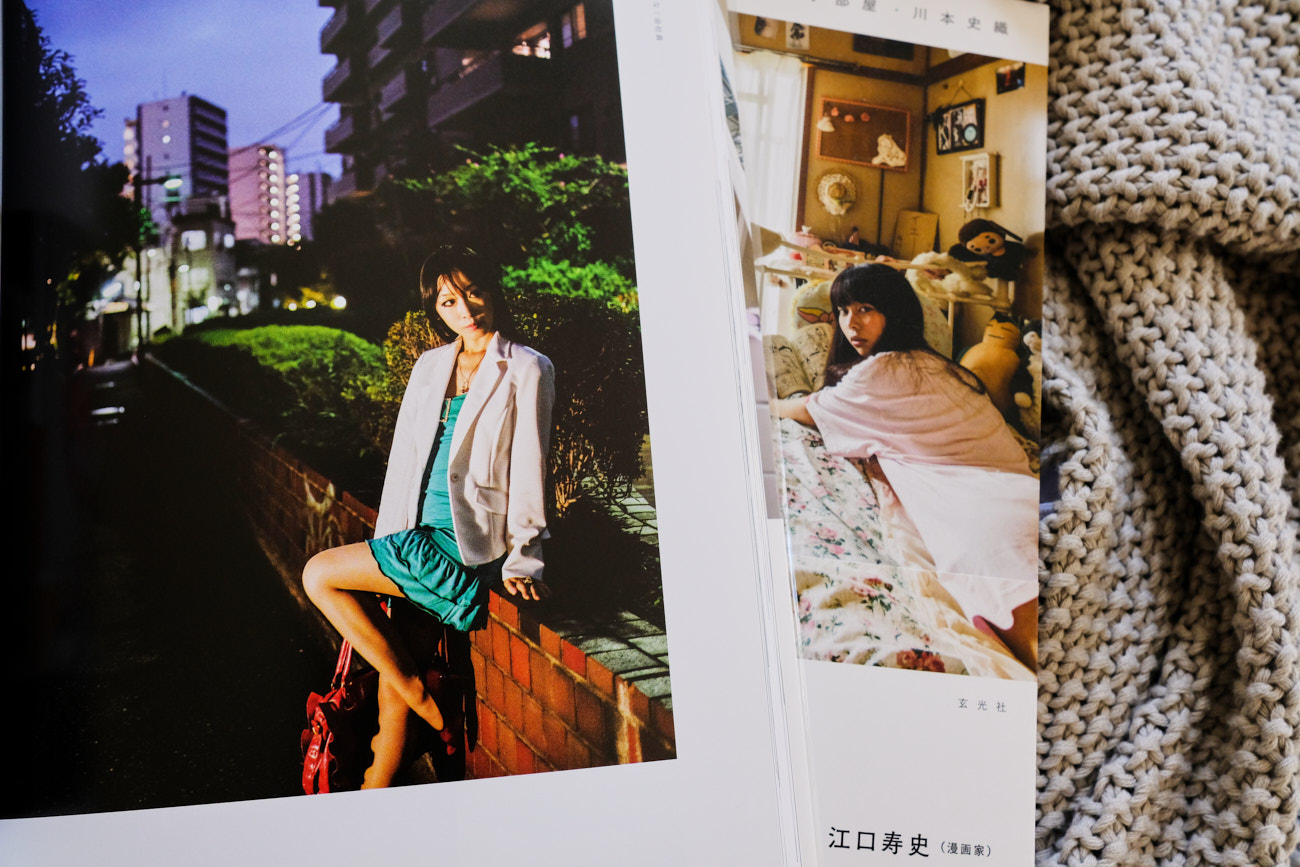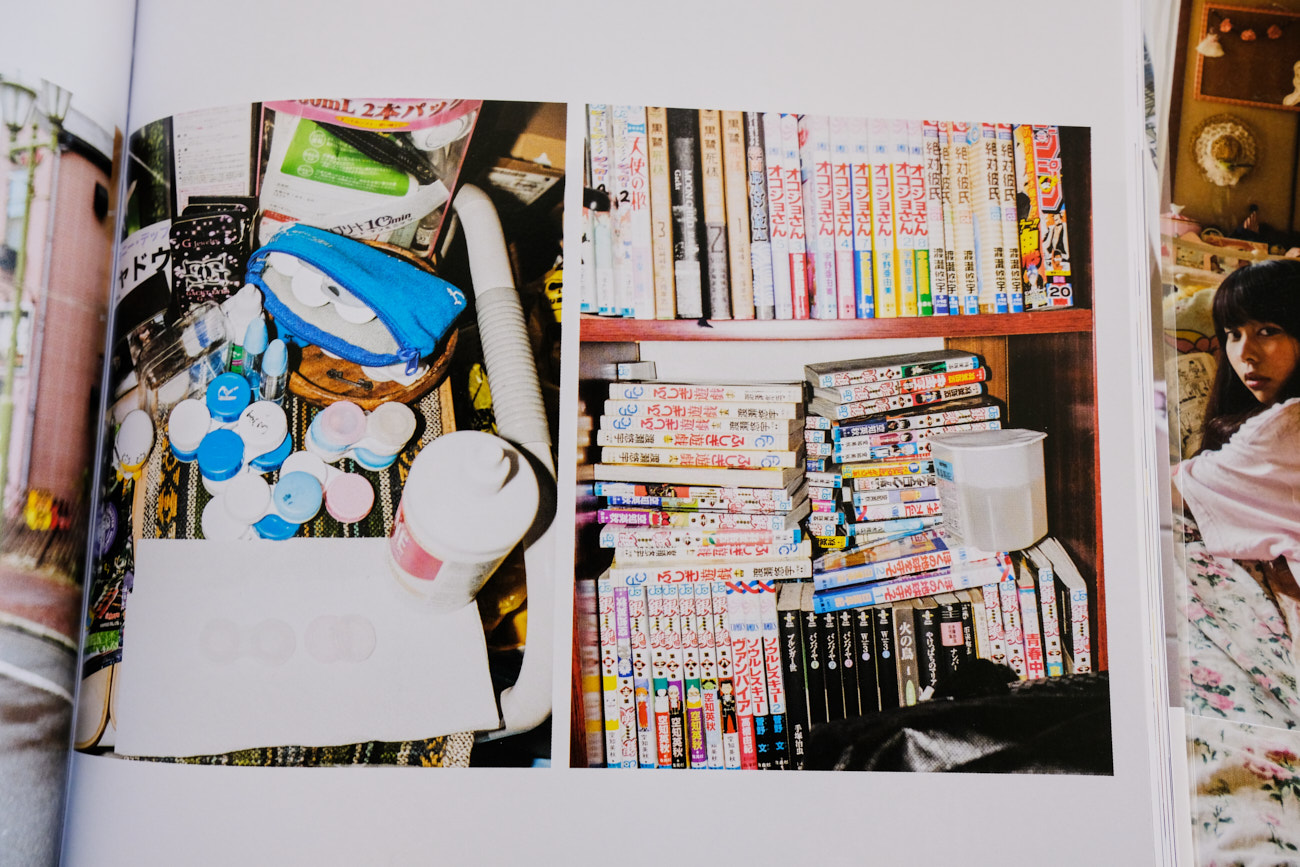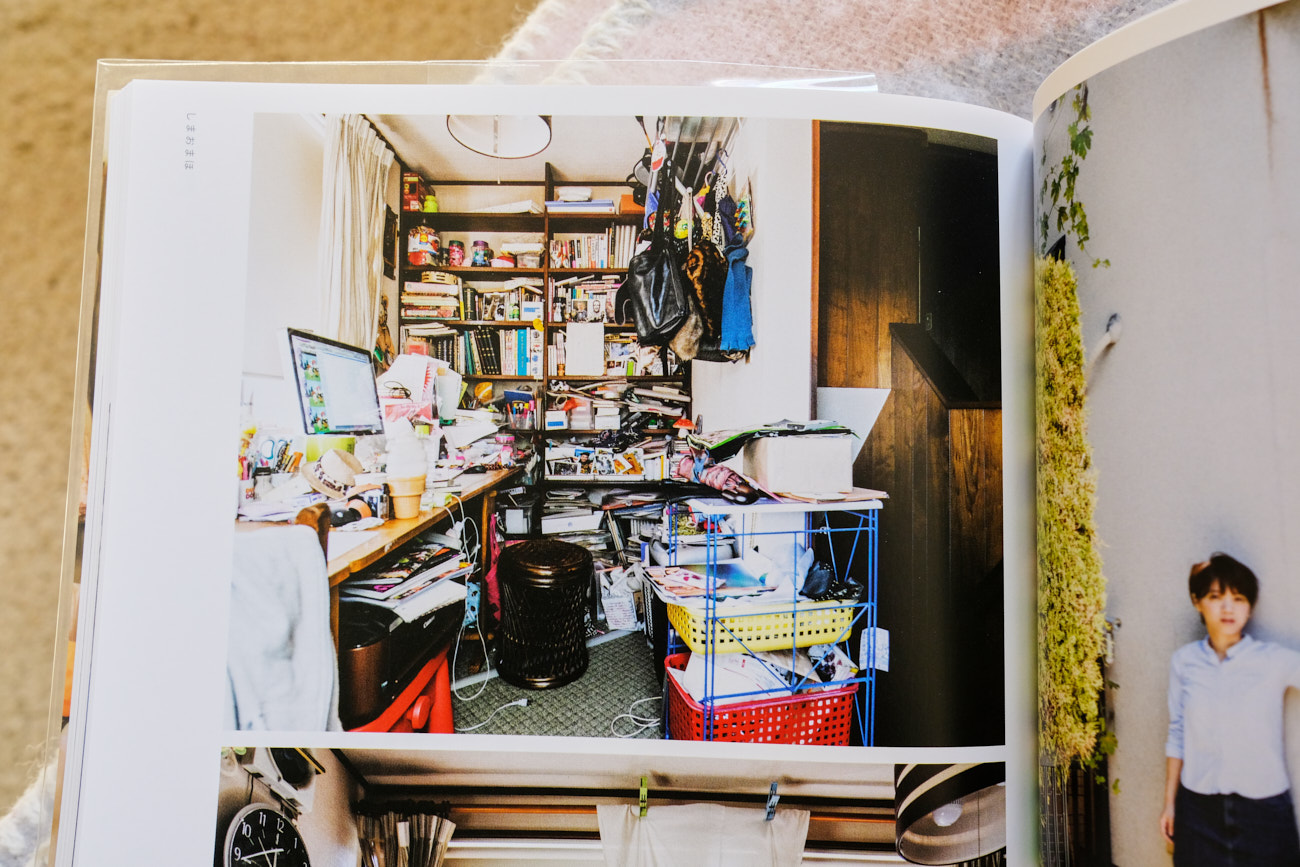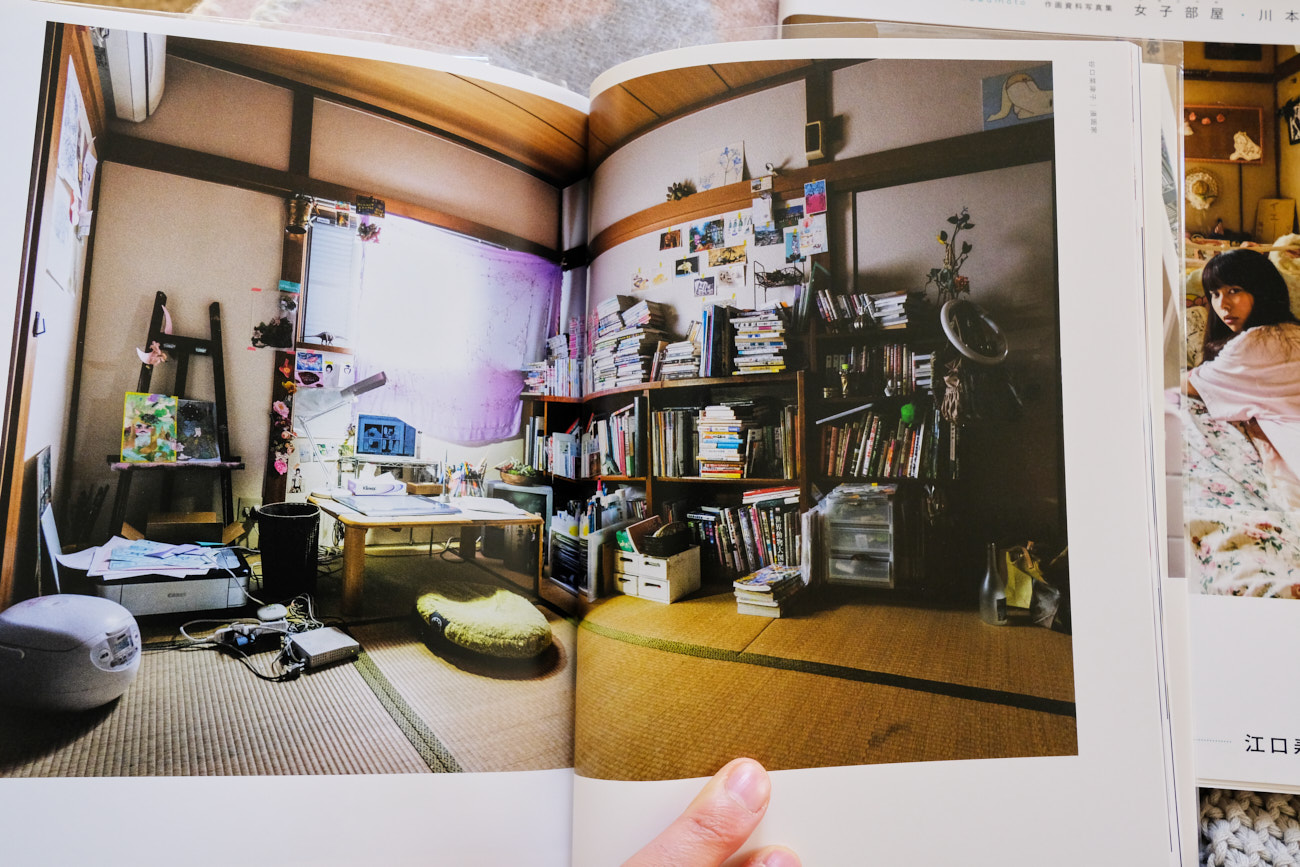 In 2016 Shiori Kawamoto released a second book called Onago Room with even more pictures of rooms by otaku/artist girls. I like it. It's very much more of the same but there is always so much to discover in her pictures that I like to browse through her books from time to time. I wouldn't say that these rooms are inspirational in a conventional way it's just fascinating to see how to make living work in tiny, cramped spaces that are full to the brim with merchandise, books, and collectibles.