Before flying off to Japan in February 2013 I decided to pick up a proper camera so I would be able to take some pictures on my trip to Tokyo. I had absolutely zero experience with any foto-equipment and had to rely on solely on the experience and tips from my buddy Jacob. After some research I decided on the entry level Nikon 3100 body which is rather small for a DSLR and a solid  Tamron zoom lens with a 2.8 aperture. Not a bad choice in retrospective and I really had some fun with the camera. Not only in Japan.
But what actually interested me more than anything else in the camera world were the gorgeous looking models of the X-series by Fuji. The X-Pro1 was still pretty expensive with ruffly 1000€ for the body alone and I didn't really like the concept of the X-100 with a fixed prime lens which you couldn't change.
To make the product talk short: While procrastinating between histology learning sessions I looked around for cameras again and noticed that the X-E1 with it's fantastic 18-55mm 2.8-4f kit lens was available for a really good price. It's basically the X-Pro1 without the hybrid (optical/digital) viewfinder, only containing a digital one. I thought this over for a good week and finally pulled the trigger.
It was the right decision. After getting used to the little thing I couldn't imagine using anything else for making pictures every again. The handling is so solid and the pictures are gorgeous out of the box. If anything looks shitty, all the blame is one me.
I'm currently staying at my grandparents place and was cooking some Japanese Curry yesterday. While doing so I took some pictures for you with my X-E1.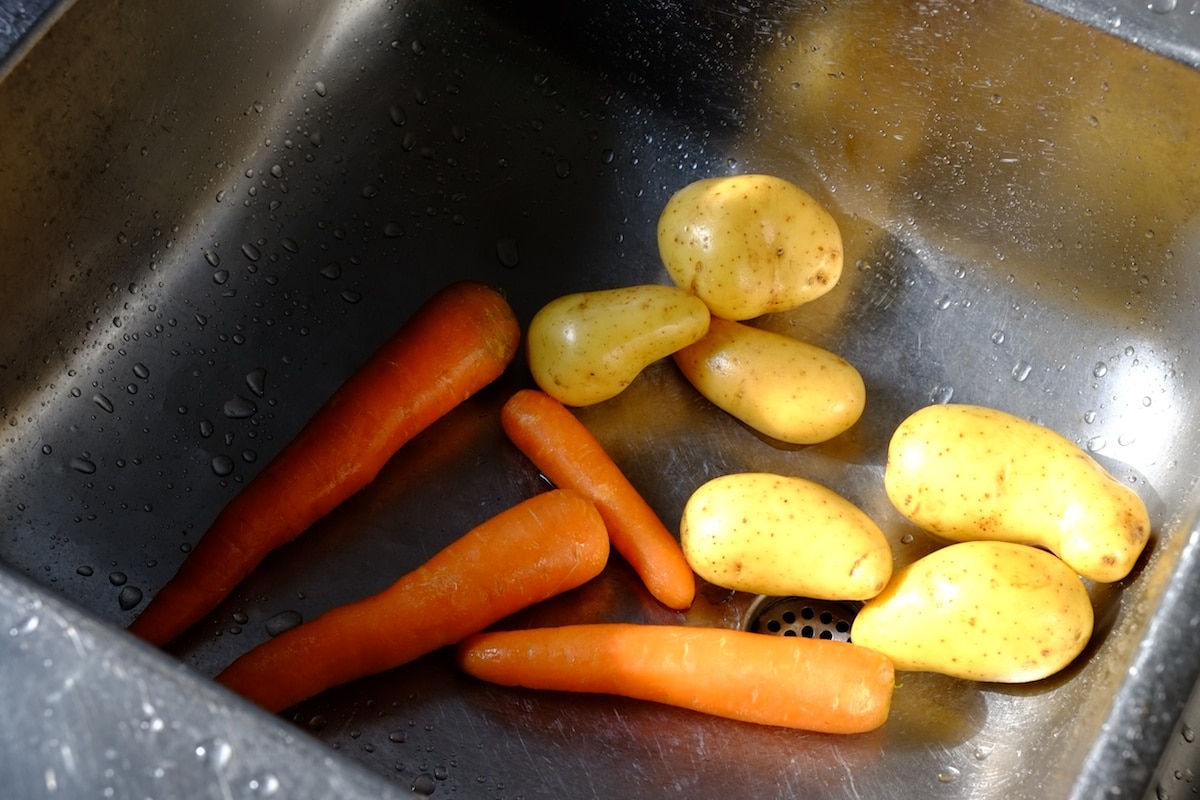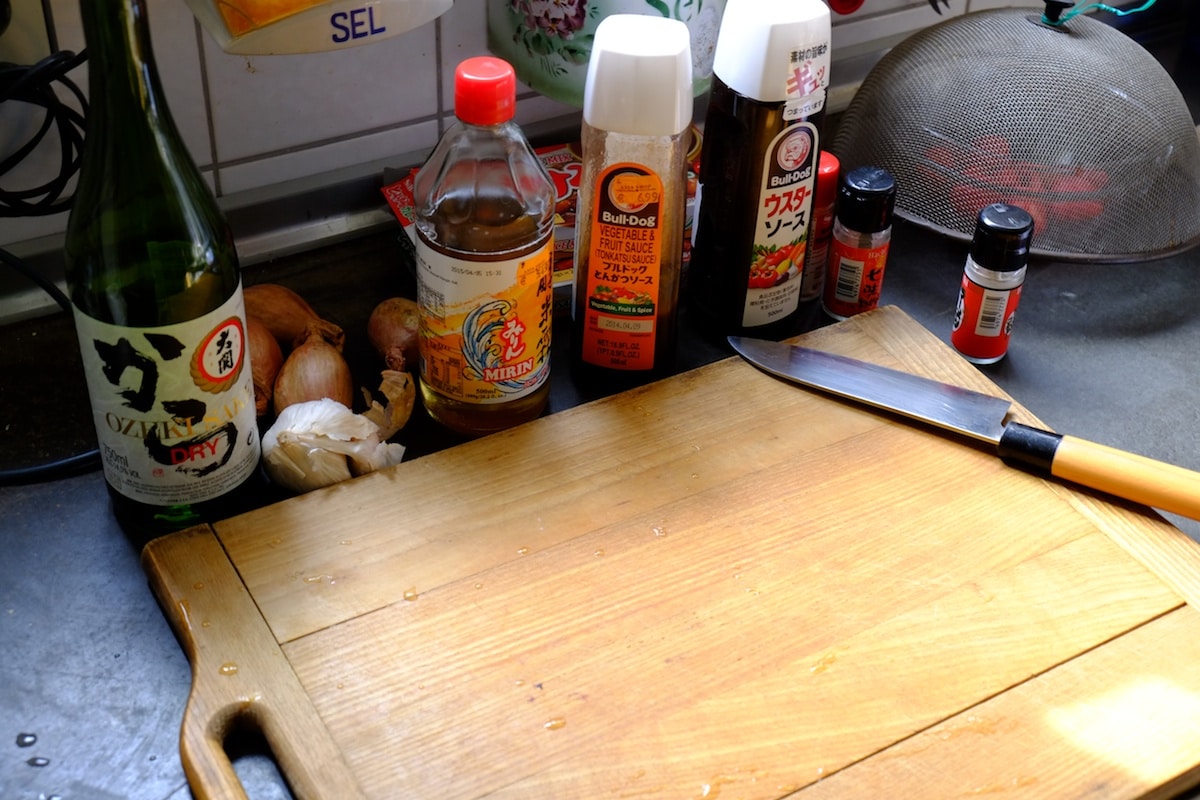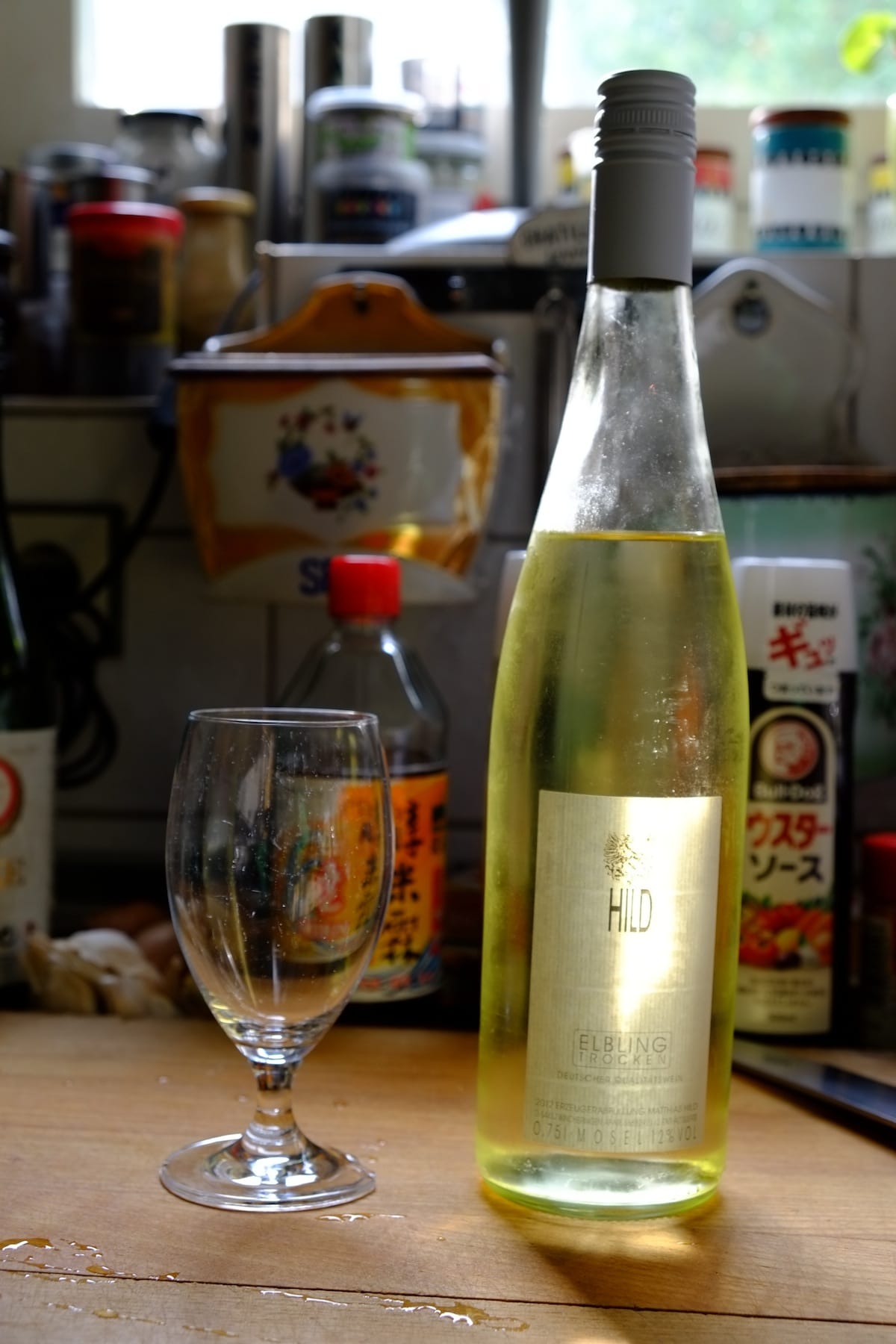 I love drinking some good wine while cooking. Never forget to stay hydrated.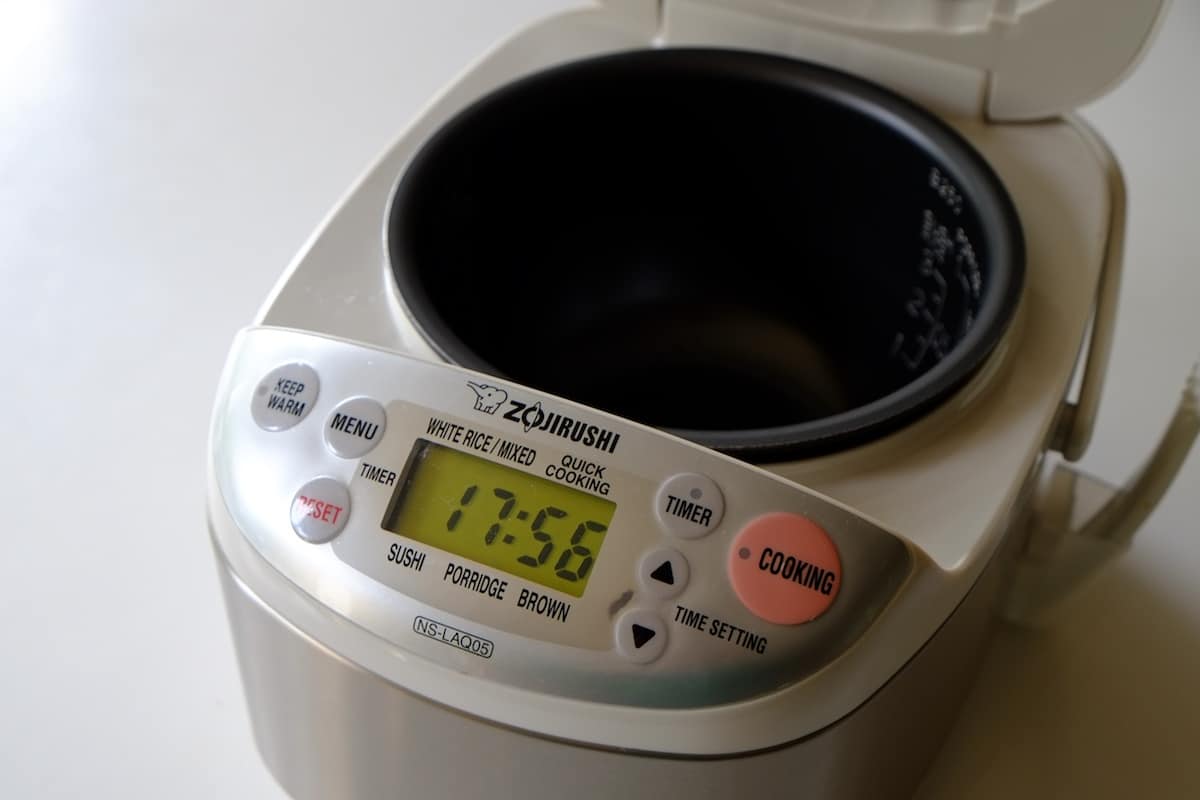 My small Zojirushi. I didn't want anything bulky in my kitchen so I just bought the European version of the rice cooker. A little expensive but well worth the money.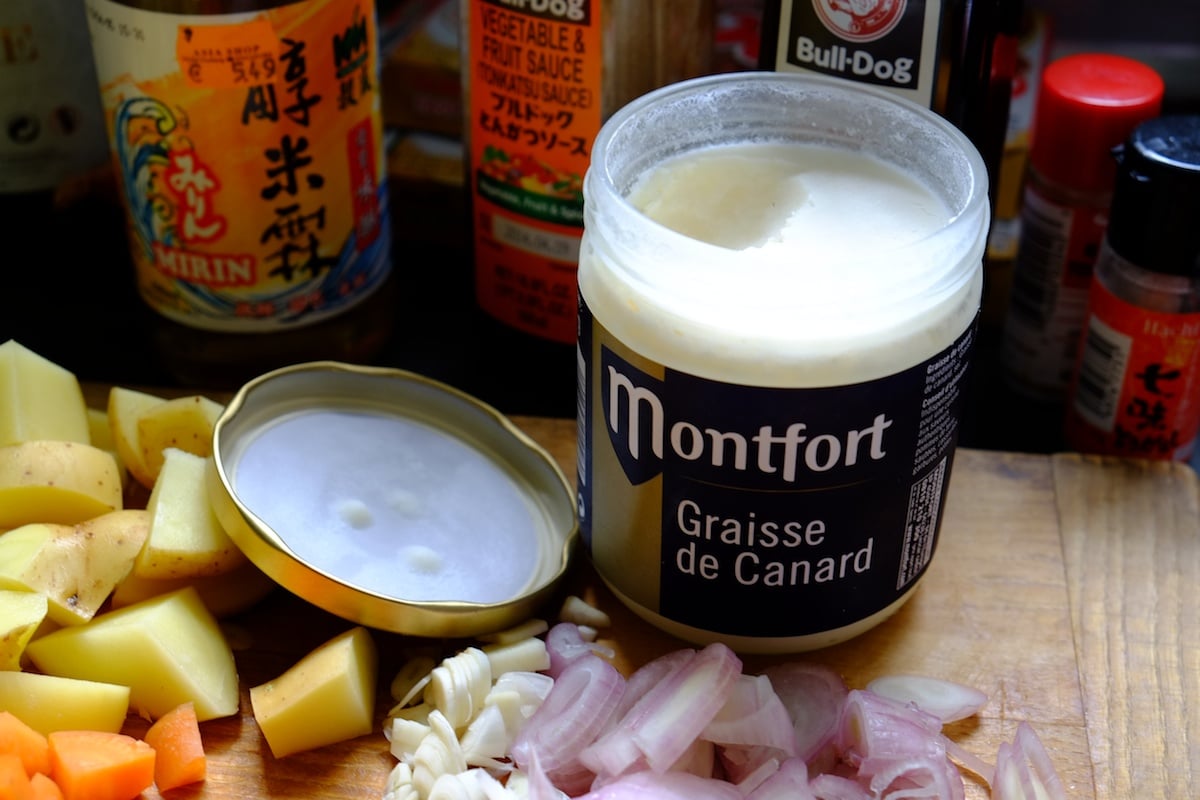 I like to use some Graisse de canard (too lazy for looking up the English equivalent) for my Ramen & Curry. Gives it some nice flavor and found it to work quite well with some additional olive-oil.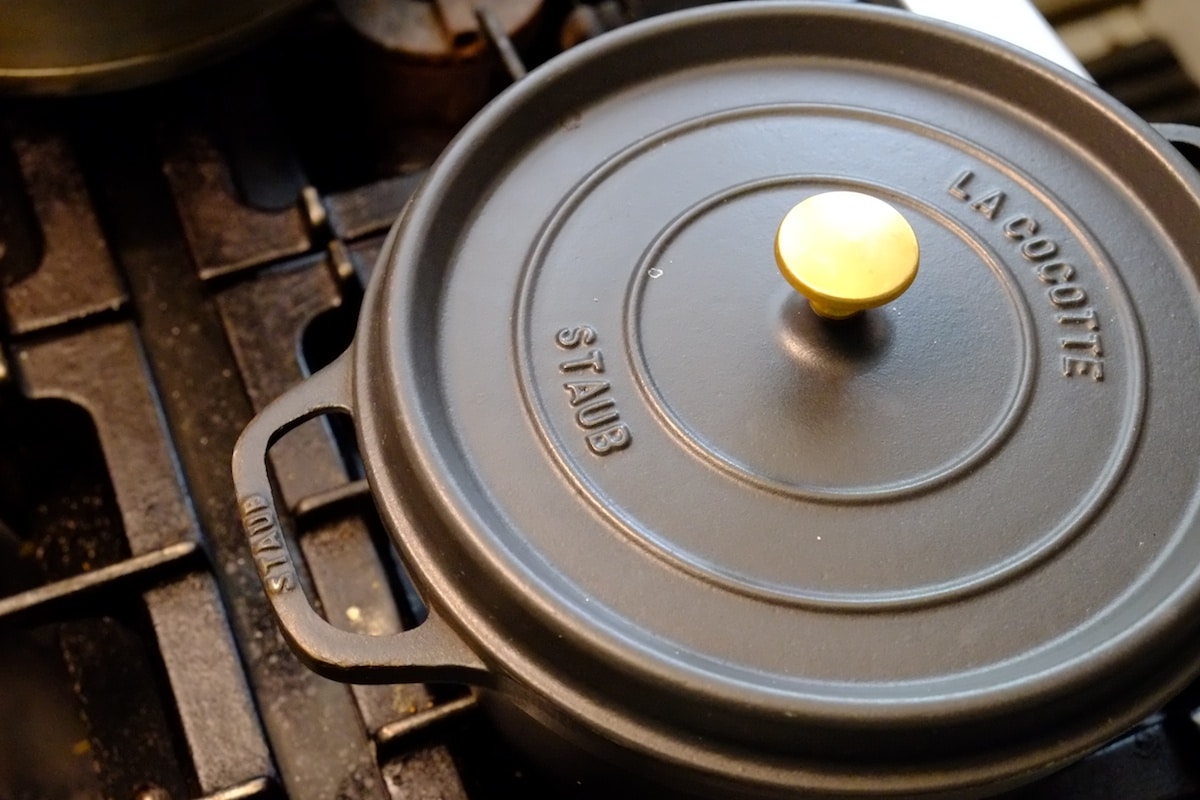 Staub really makes the best steal pods. Super heavy and a pleasure to cook with.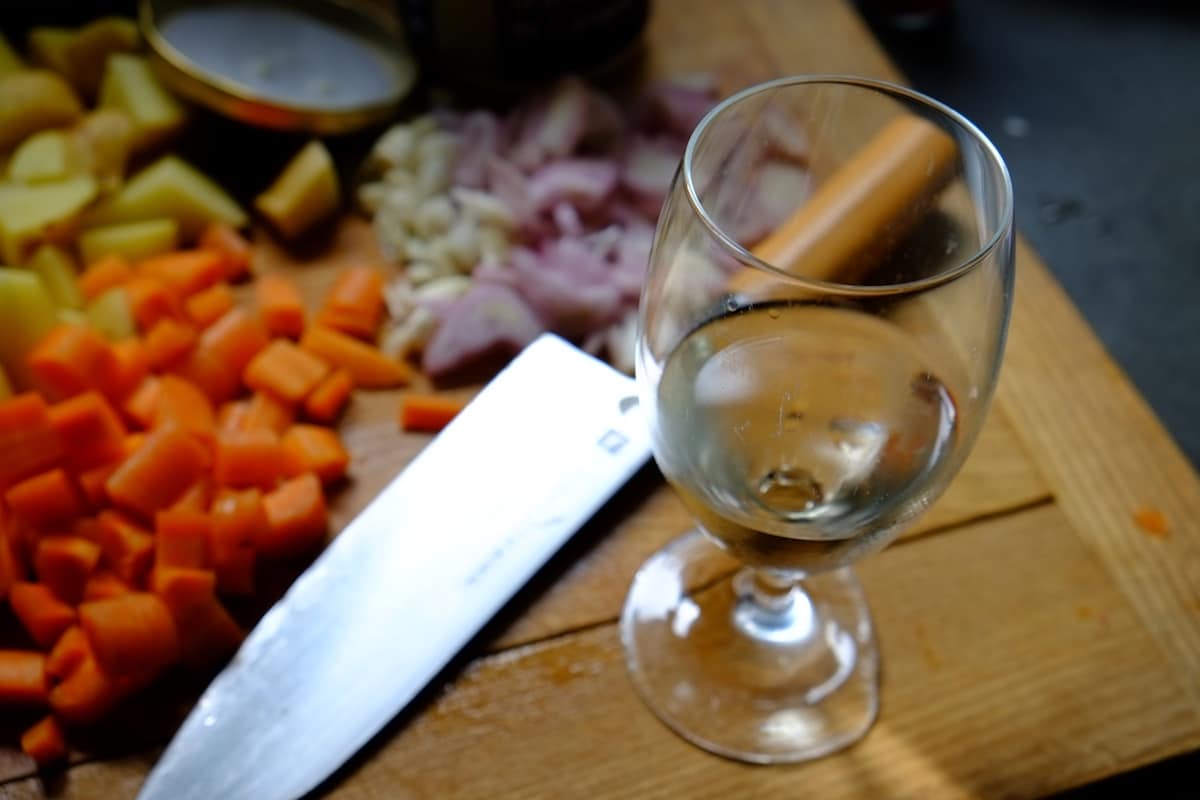 Already told you: Stay hydrated!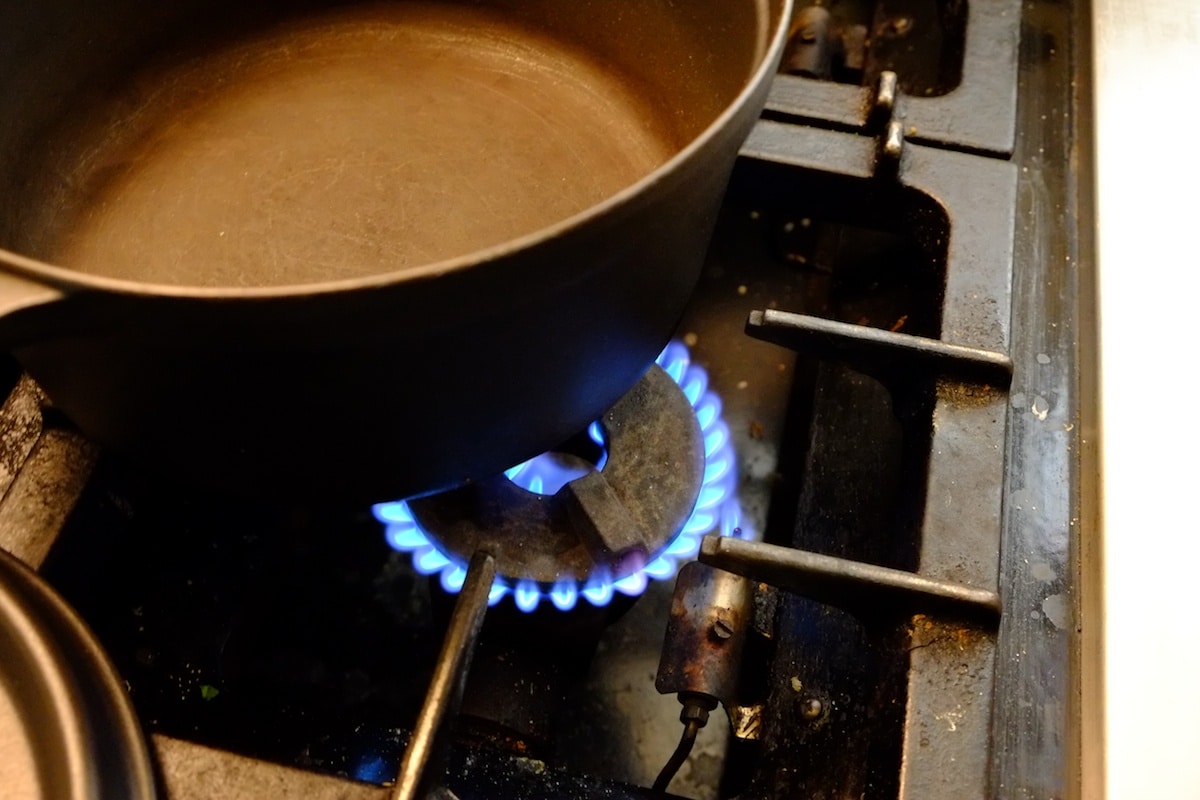 Would love to have a proper gas stove like this in my flat. Always feel like a super pro using it.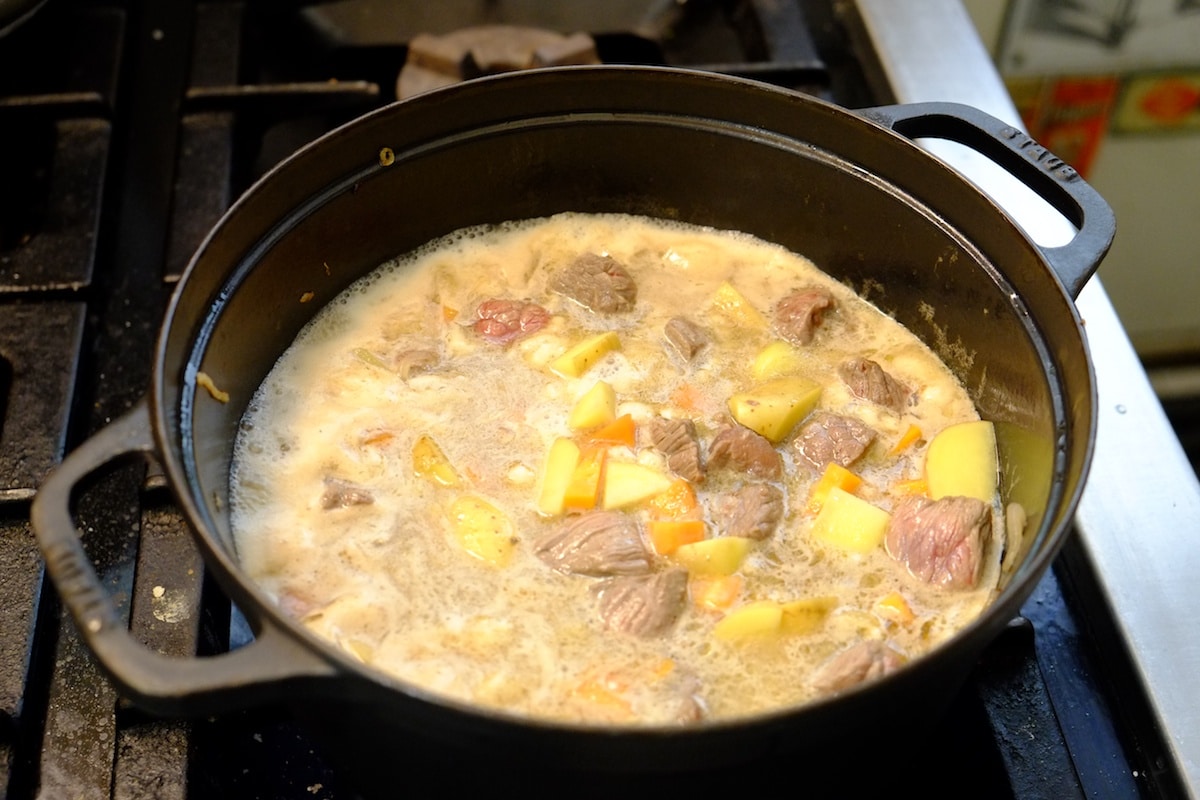 The curry so far, just some shallots, carrots and potatoes. Boiling in some Sake, Mirin, Red Wine, Soy Sauce and an Espresso.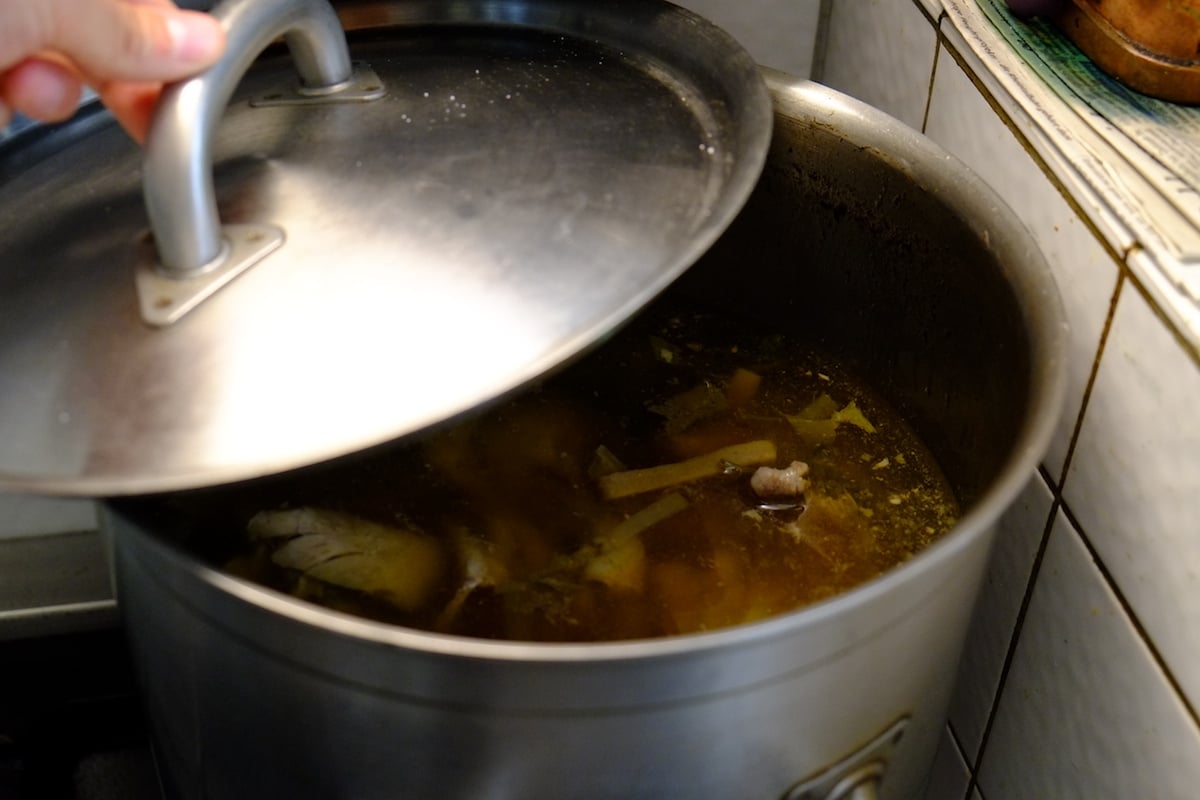 It doesn't really matter what you're cooking, good broth is essential. Of course you could just add some water to your curry but a decent broth really takes this dish to another level. I usually get some from my grandparents (lucky me, I know) but started to make my own a couple of months ago. Believe me it's totally worth it and quite simple. The only problem you may be facing is to get a big enough pot to make it worthwhile.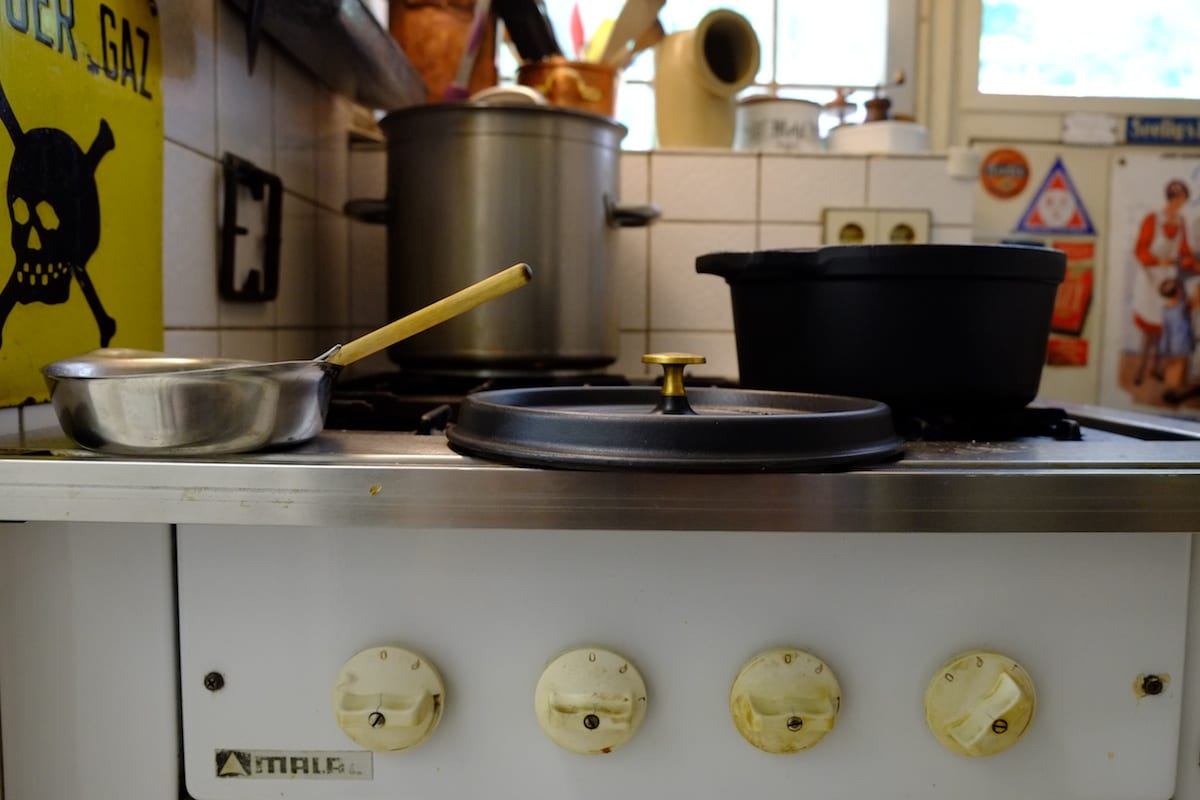 I like to let it cook like this for about an hour.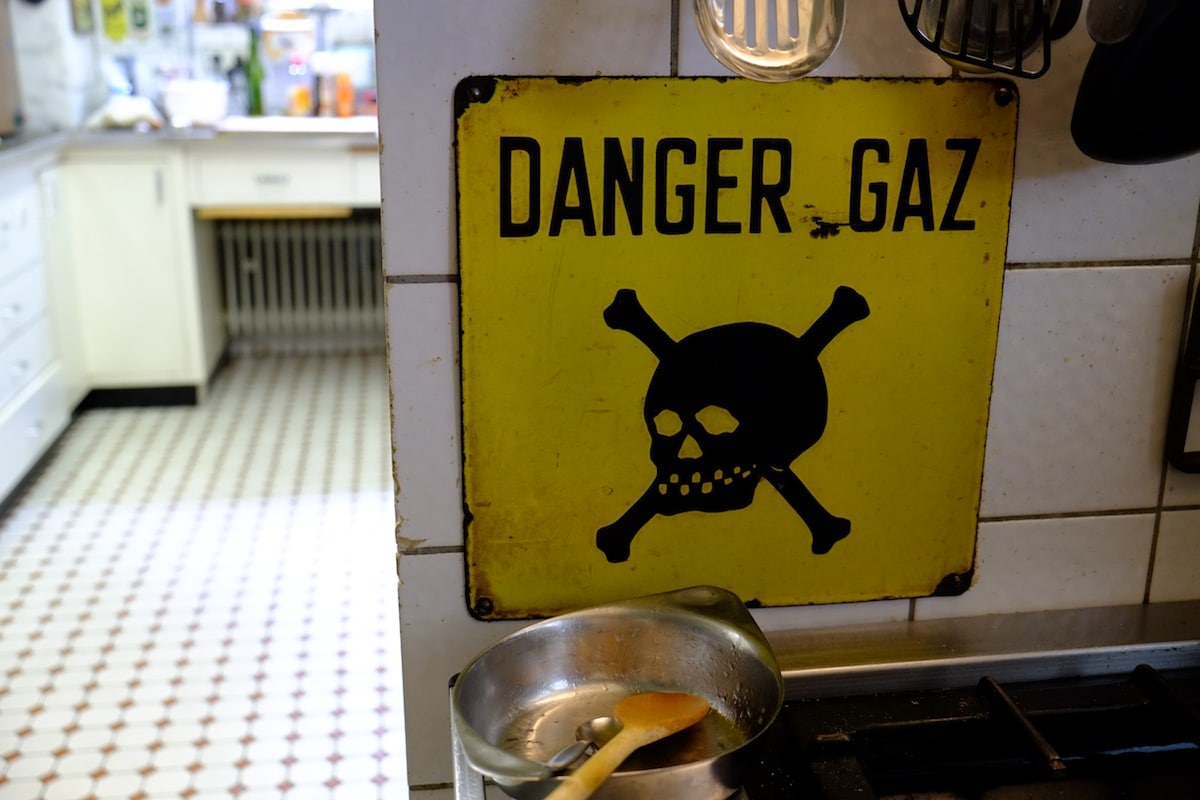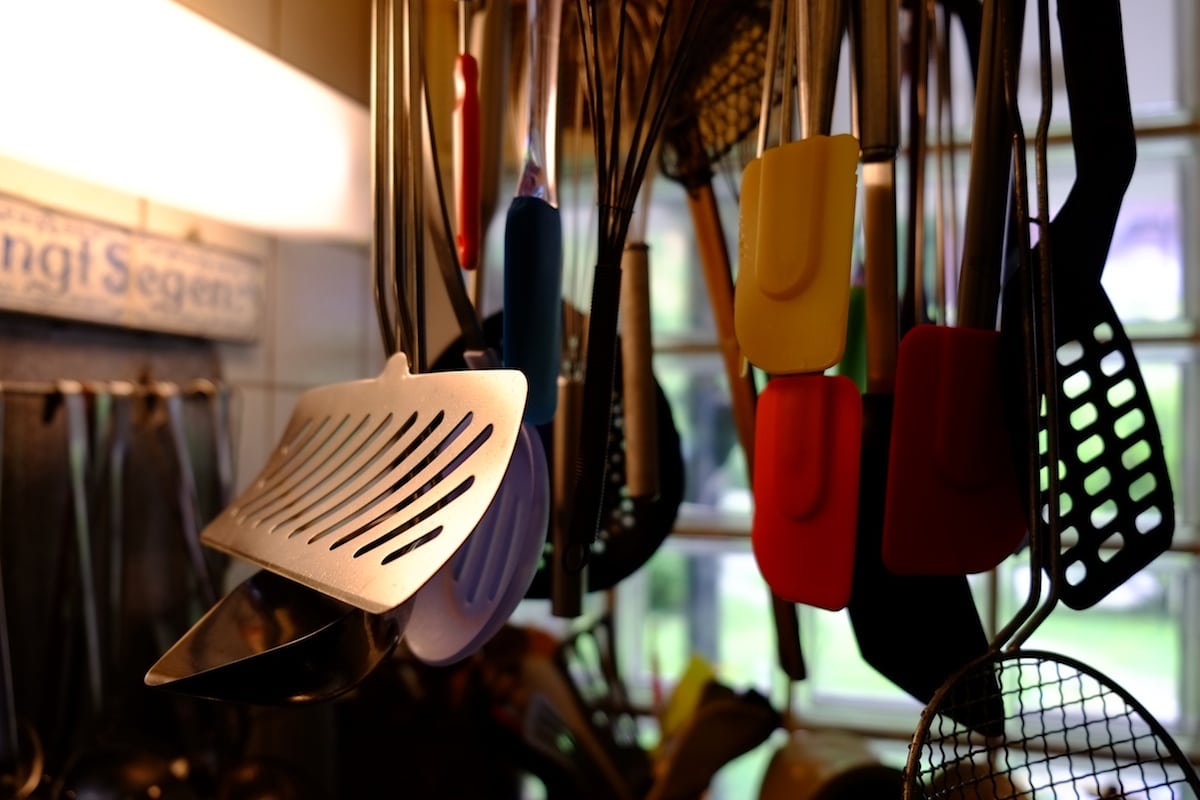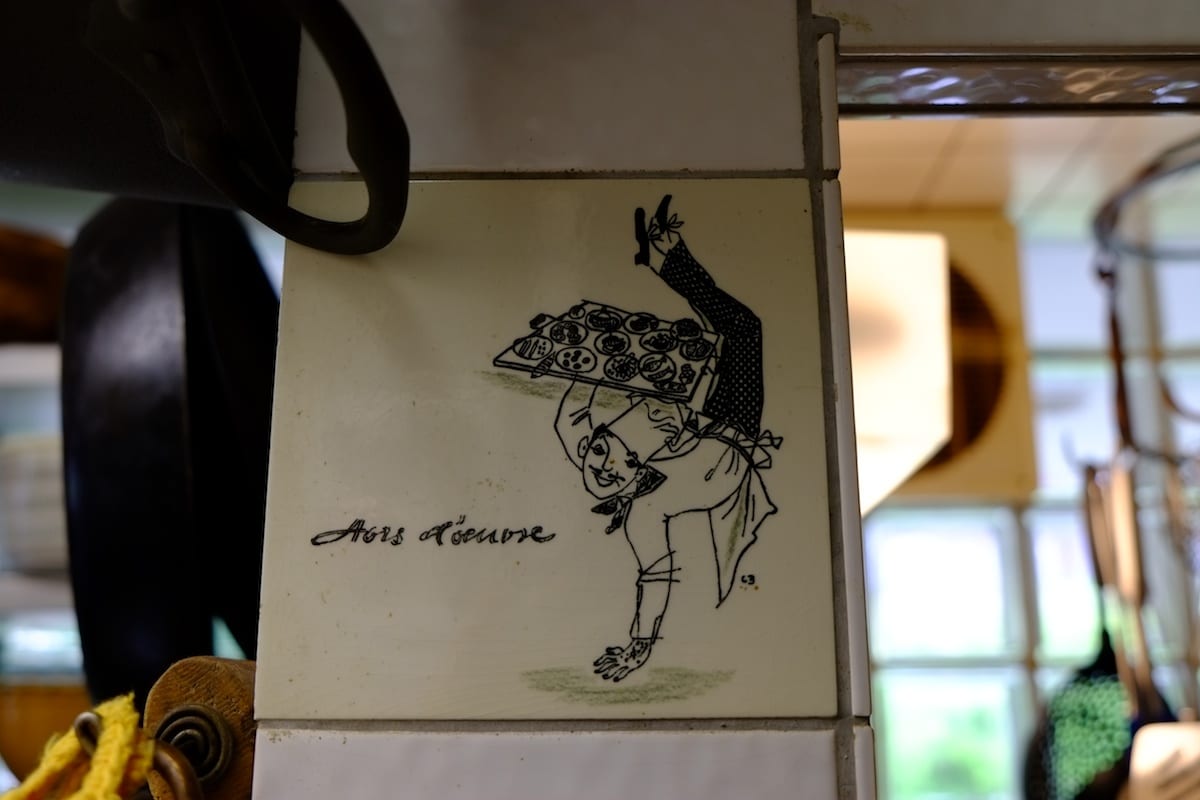 My grandma made a couple of these herself and put them in the kitchen.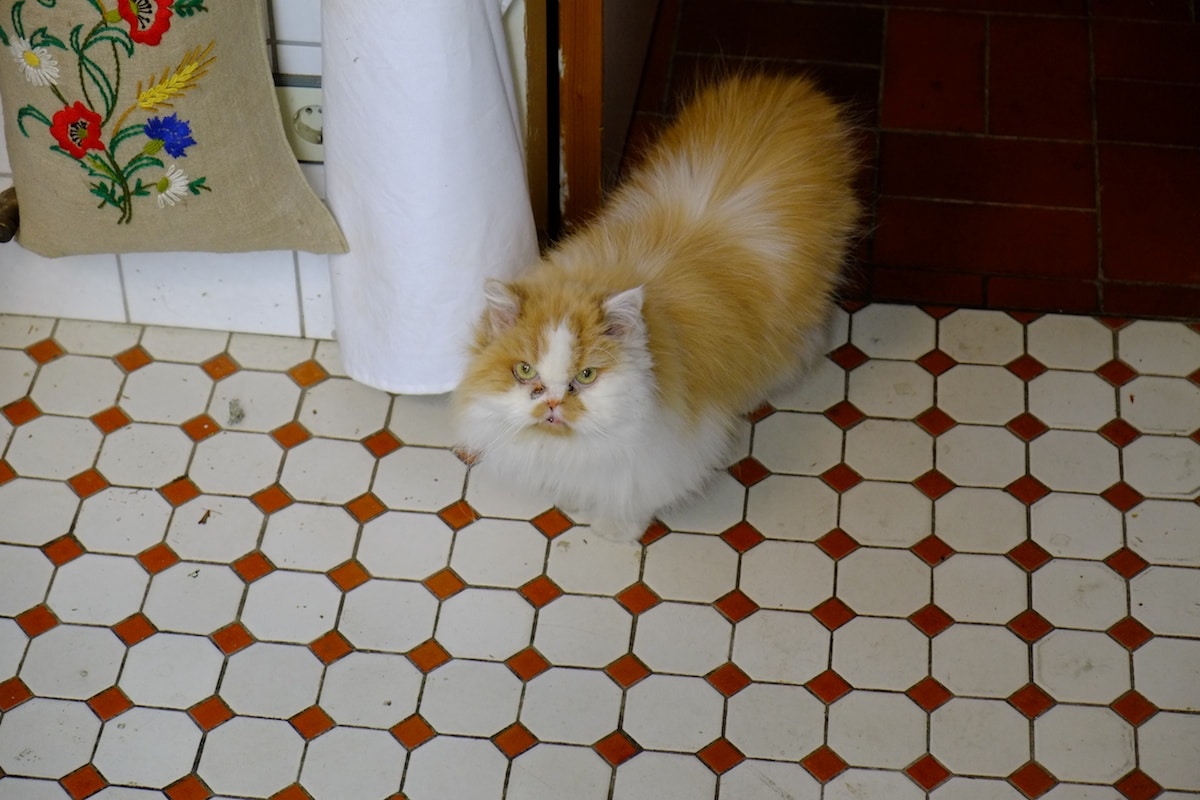 My aunt's cat is currently on vacation at our place. She just wanted to say Hi.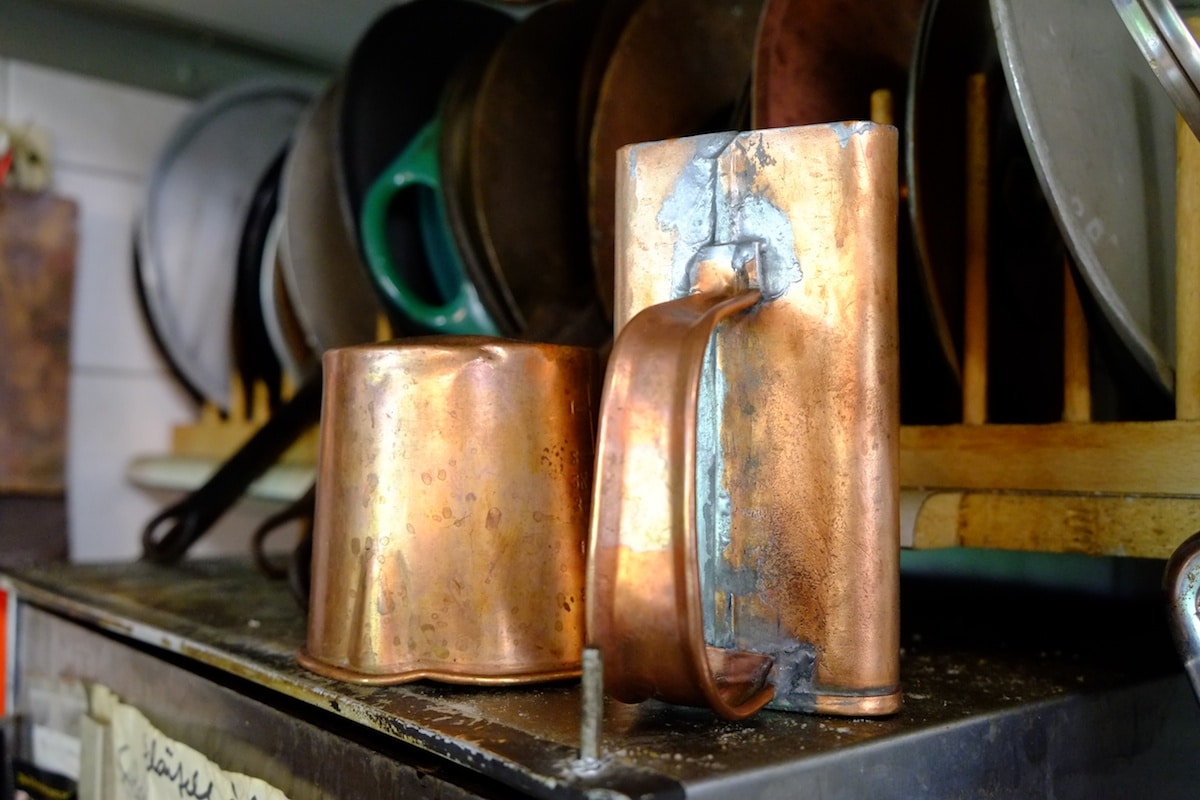 Copper saucepans are one of the many things my grandpa really likes to buy.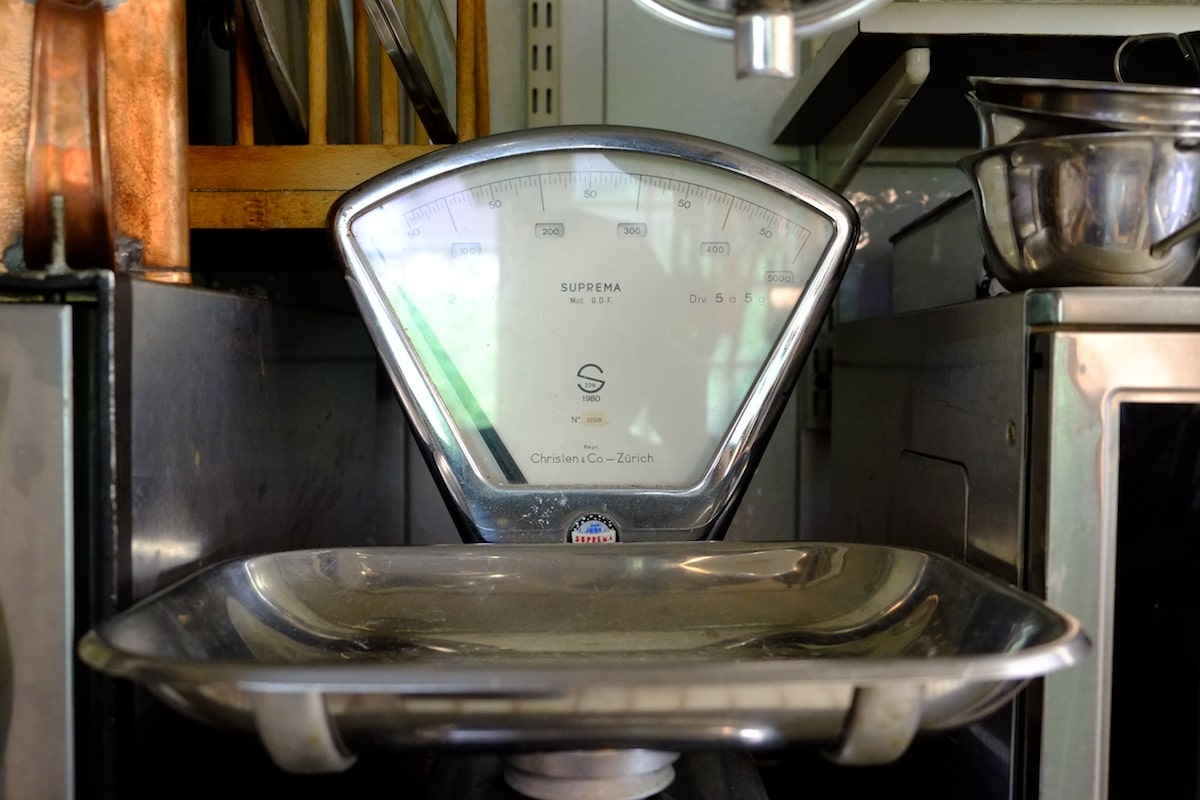 Best looking scale I know. If I had a store I would present one of these somewhere seperate where it stands out. Perfect design and functionality.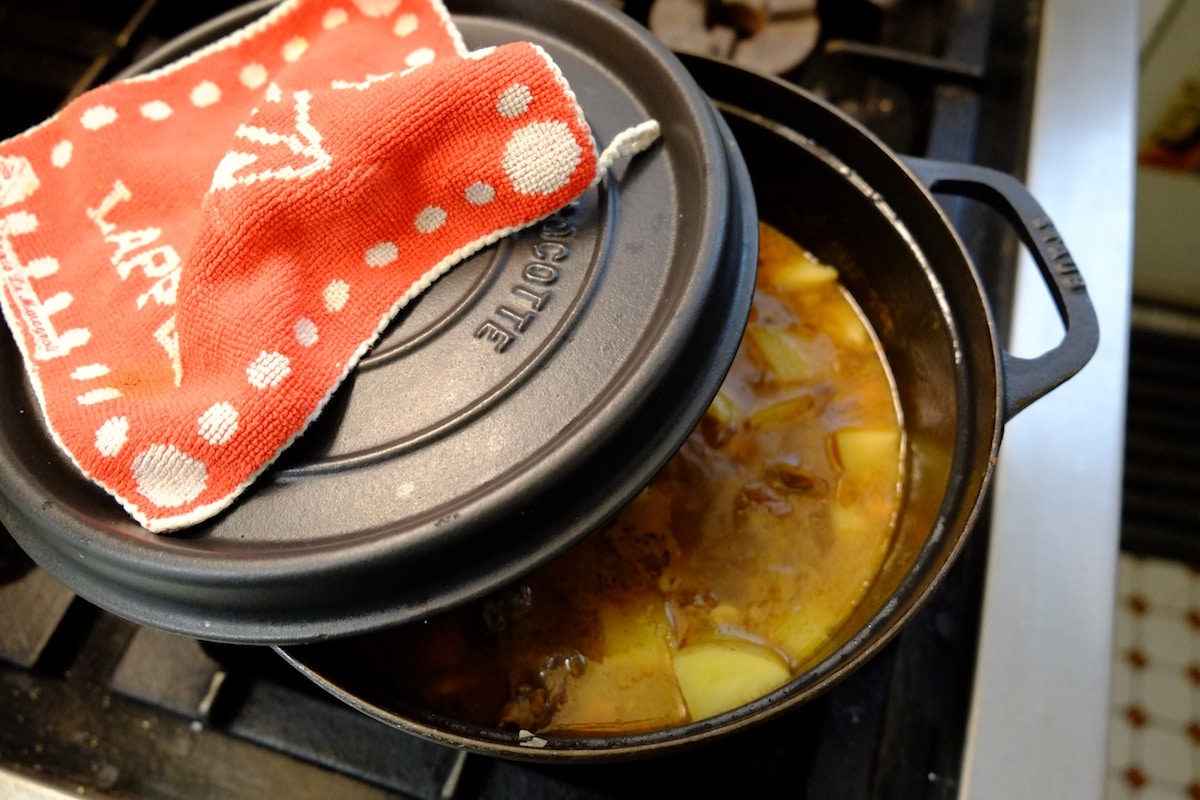 The Curry is nearly ready. Everything is properly cooked through and ready to eat. This is the time when I add the curry powder and some grated Parmesan. The cheese helps to thicken the sauce and adds some complexity to the flavour of the Curry.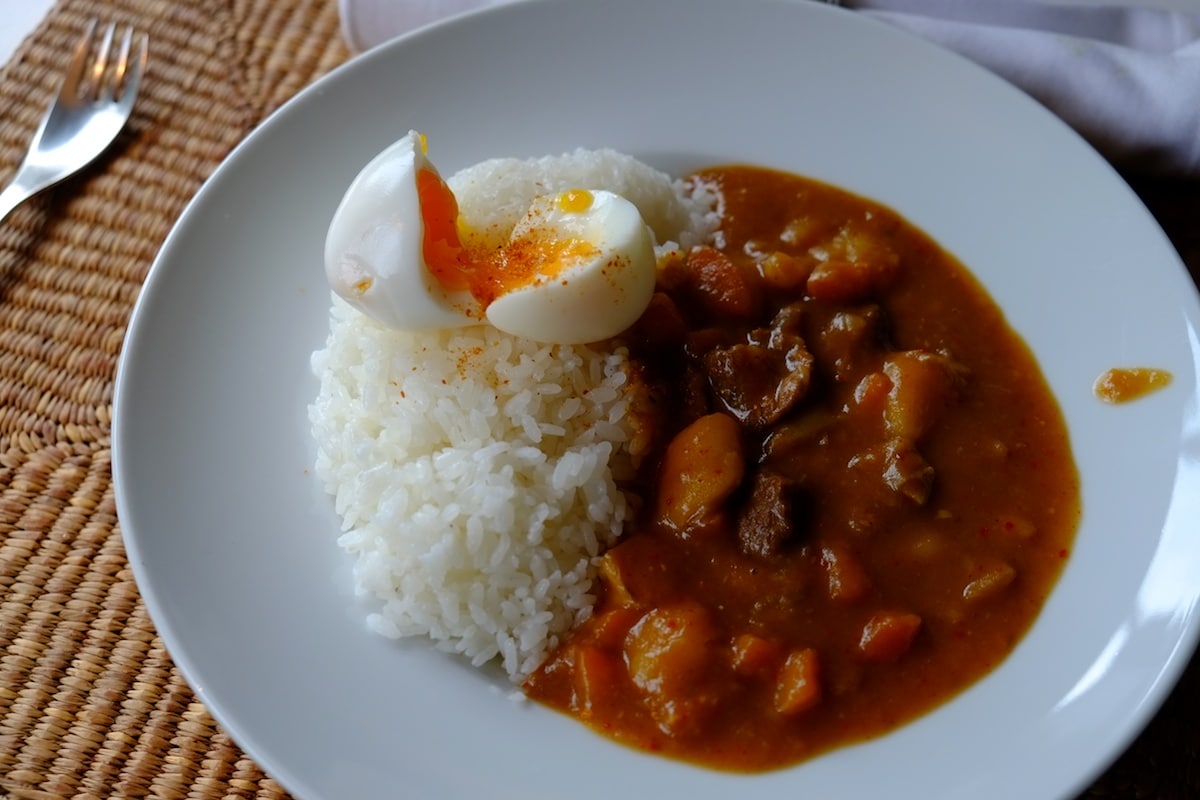 いただきます!