Before traveling to Japan and skipping through the Dragon Ball complete edition in a Book Off I haven't had any interest in the series. Some of my friends who were a bit younger than me watched the series on TV but I somehow missed it completely. So there were no fond childhood memories that would lure me into buying the books.
I discovered the Dragon Ball manga completely on my own and was fascinated by the detailed drawings and Akira Toriyama's sense of humor. After I was finished with the Dragon Ball saga I was craving for more and read through Dr. Slump as well. Equally great and I now really became something like a Toriyama fanboy. Even bought a nice Arale-chan figure.
Searching through some Japanese blogs I discovered this "new version" of the Dragon Ball manga which basically tells the whole saga once again. The SD version is in full color and the drawings are in typical chibi-style. It's' written and drawn by Naho Ooishi who has been previously responsible for several other DB spin-offs before.
I'm not the biggest fan of her drawing style but for collectors' reasons, I just picked up the first volume this summer. Much to my surprise even Dragon Ball SD is pretty entertaining and a lot easier to read than its original counterpart. Look at it as a simplified version of the Dragon Ball manga which condenses the whole story.
The first SD volume here contains maybe the first three volumes of the original story-wise.
I took some pictures of the pages so you can try out the difficulty for yourself. It's really a good one to start with and probably should be included in my easy-to-read manga with furigana posts. There are currently two volumes available (between the release of each was a full year) and now on December 4th, the 3rd issue will hit the stores.
A good time to write about the series I think. The slow releases are corresponding with the magazine Saikyō Jump where Dragon Ball Sd is published in. Since August 2014 it changed its monthly release rhythm to a new volume every two months. 
So it's probably taking 18 months till the next volume of Dragon Ball SD will arrive (with 9 chapters collected in each tankobon).
Buy Dragon Ball SD at CDjapan.co.jp
If you buy the book through my link, I'll get a small referral fee which will be used to buy even more awesome books for review. Thanks for your support!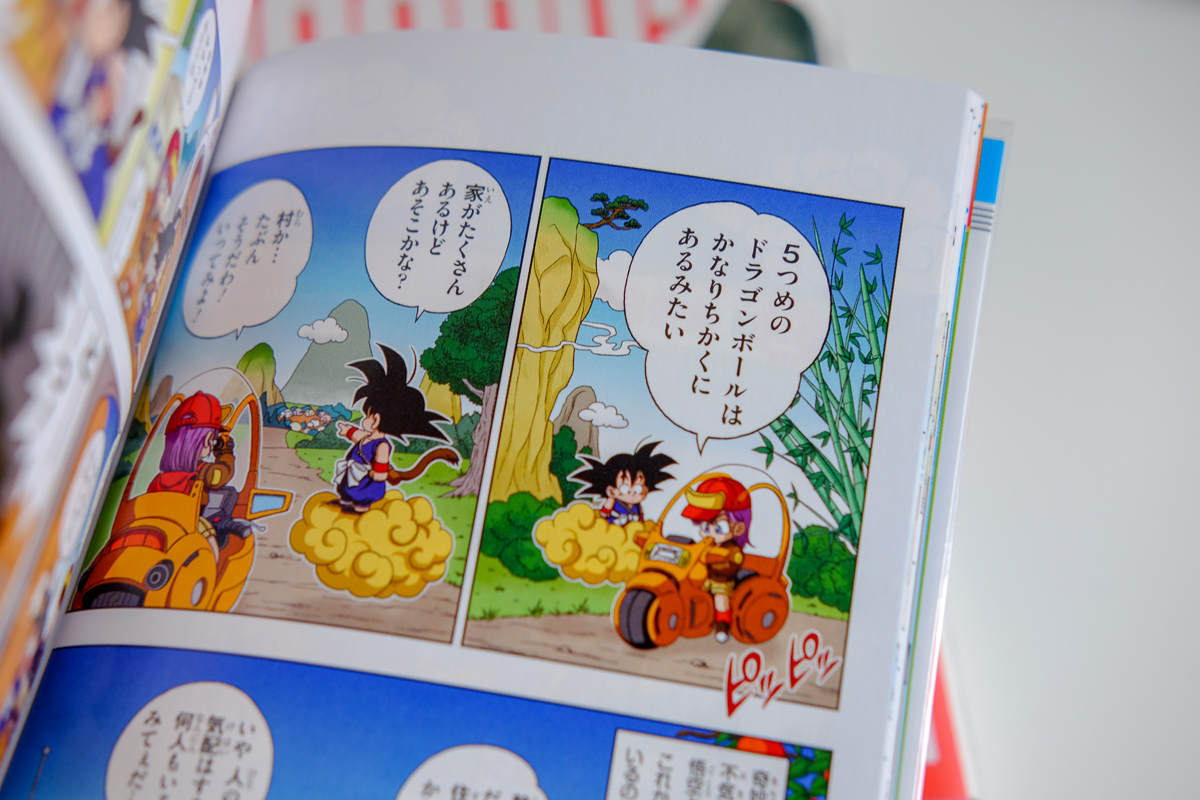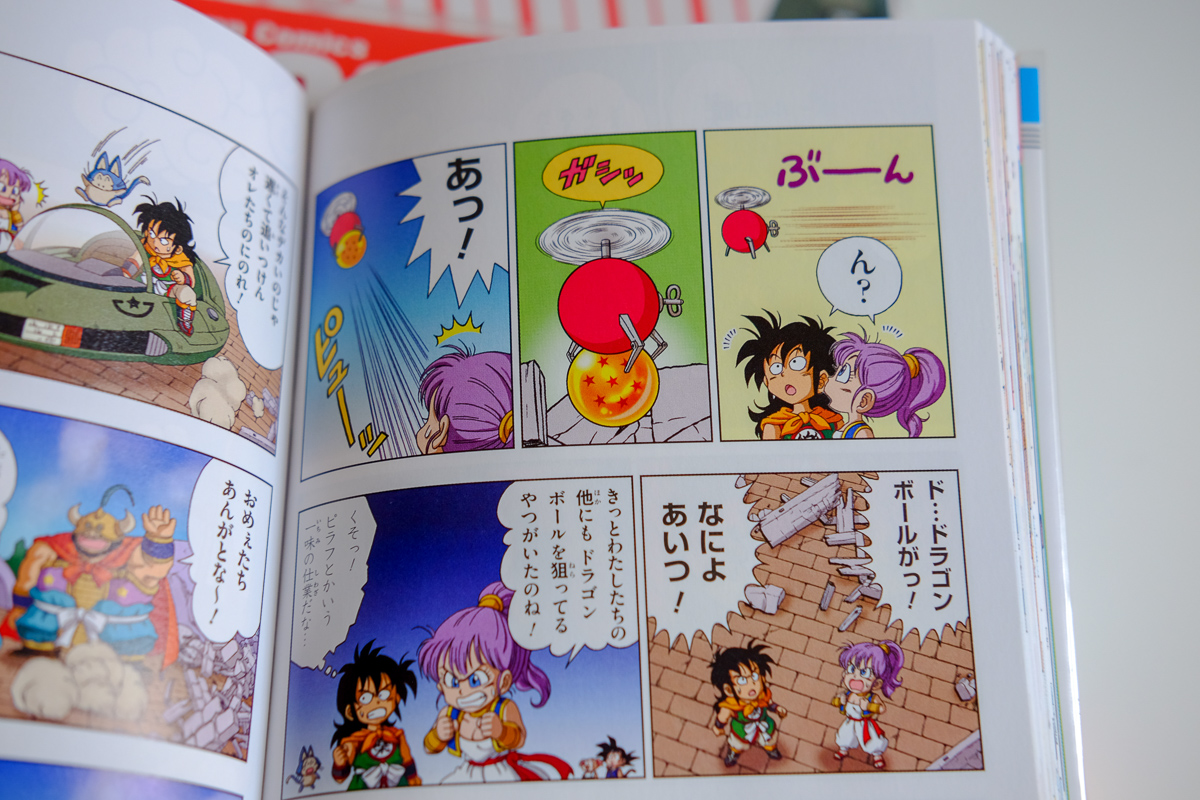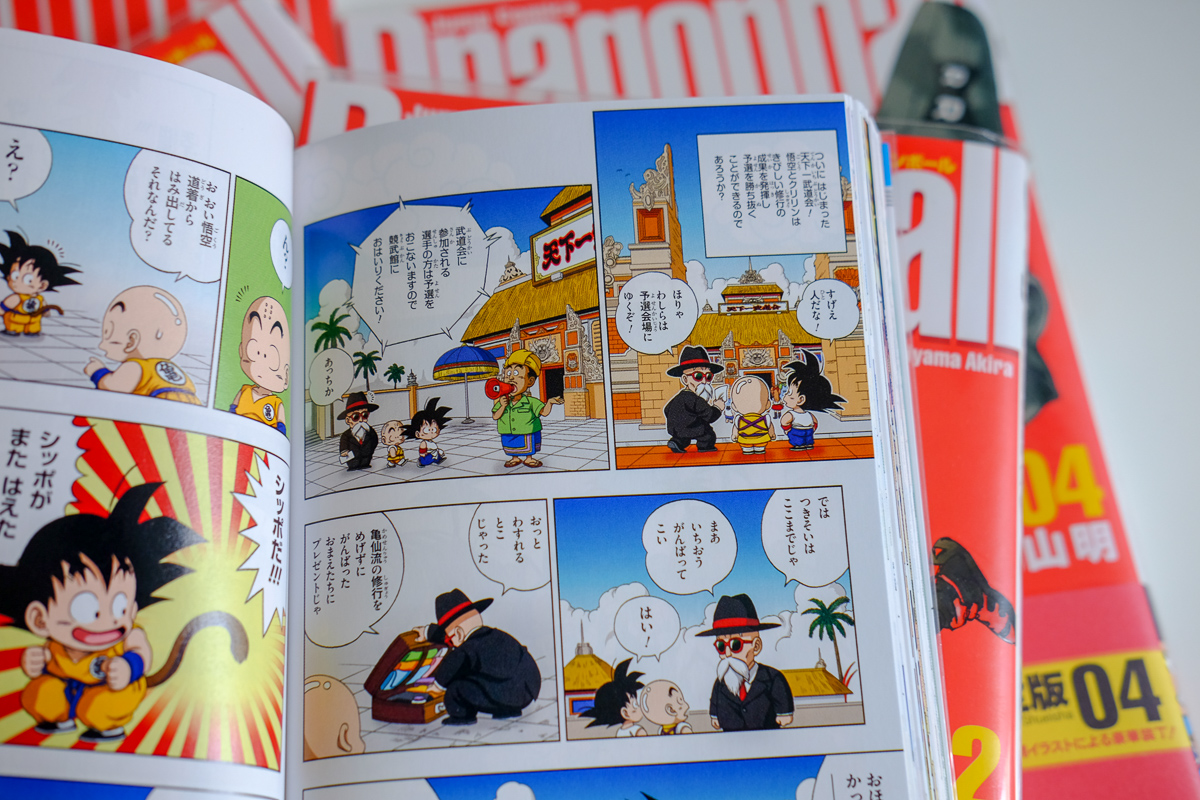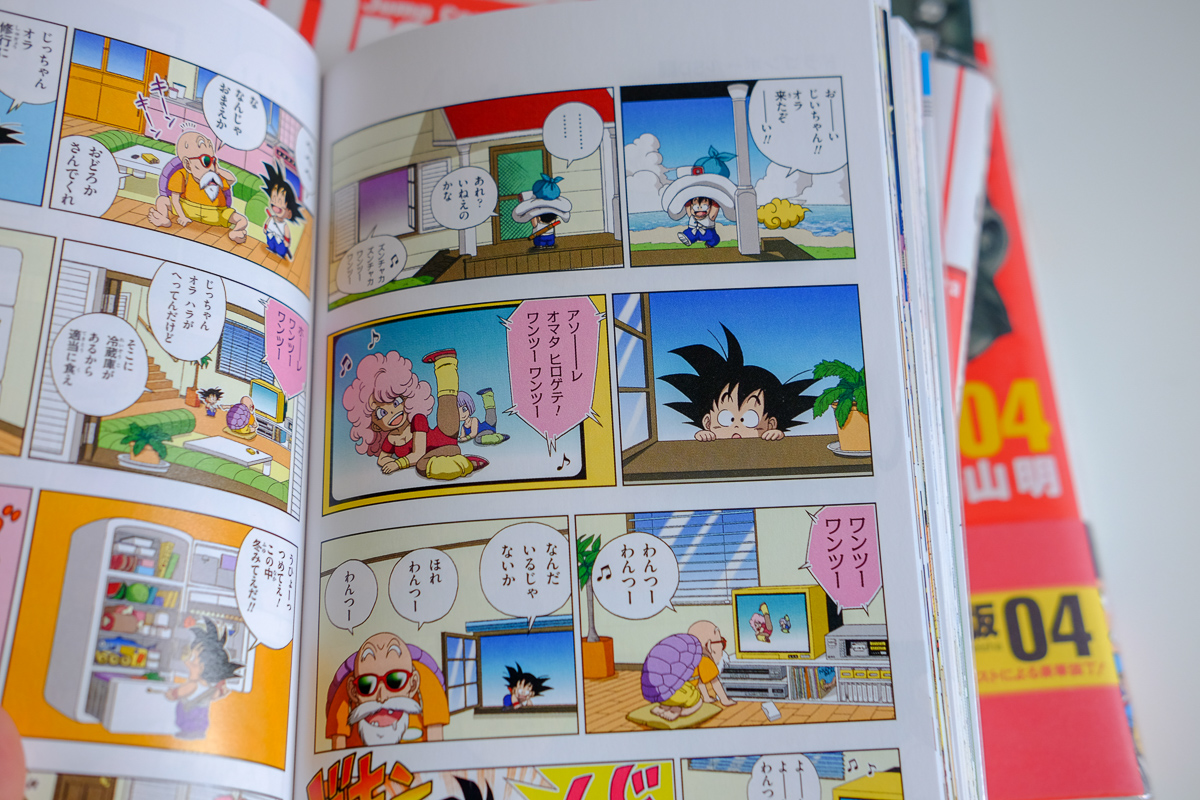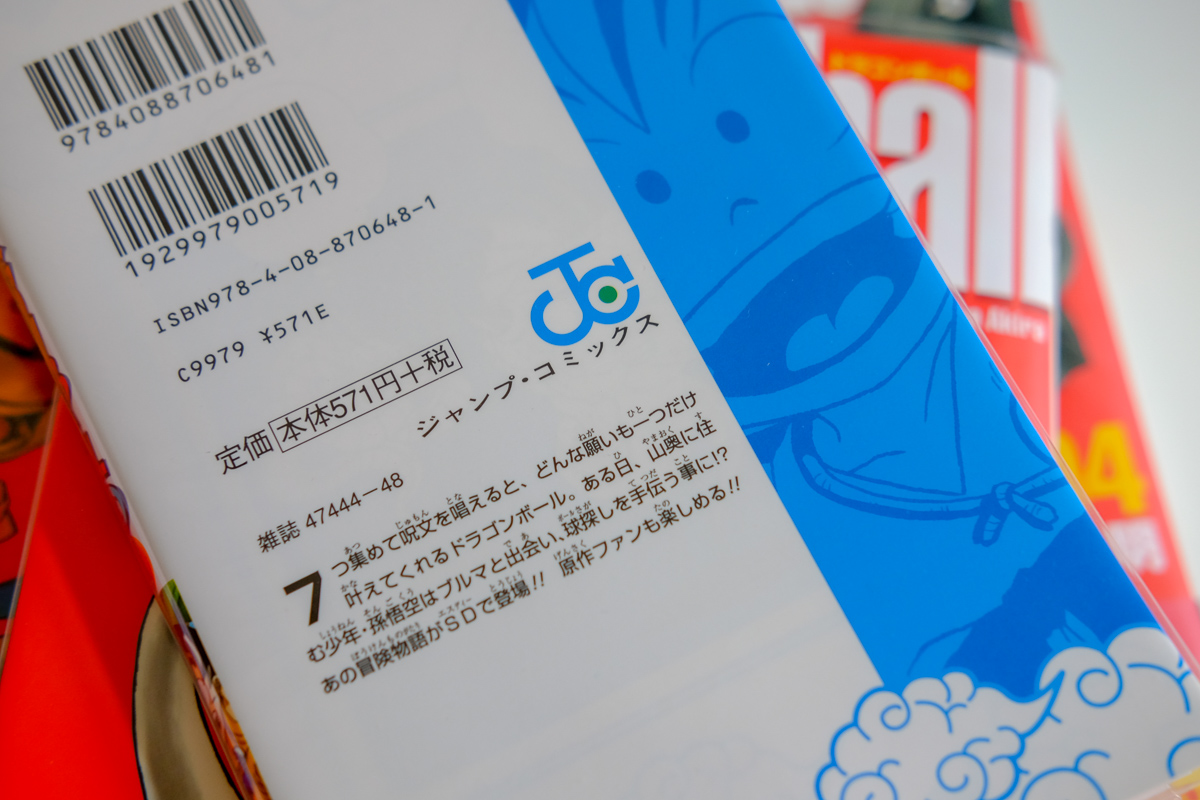 And now on to the Dragonball complete collection which was also part of my very first entry of manga on the more easy side for Japanese beginners. The print quality of this edition is just gorgeous and like all complete collections by Shonen Jump the bigger format is really a joy to look at.
Among Slam Dunk and Hikaru no Go this is one of the best-looking Japanese manga editions out there. And which title would be more deserving than Dragonball, right?
The whole saga from the early beginnings of Son Goku's childhood to the infamous Freezer Saga which many of you probably watched as Dragonball Z back in the day. I personally missed watching any Anime (except for Heidi) so I read Dragonball in Japanese for the very first time and fell completely in love with the story.
Regardless of being in my late 20s and now in my early thirties. My love for the DB manga even extends so much that I bought a matching T-shirt recently.
It's everything a good tale needs to be: Funny, charming, with great characters and a drawing style that's so unmistakably gorgeous that I would even consider playing Dragon Quest just for the box artwork alone (kidding, of course. Dragon Quest is awesome and I can't wait for XI to hit Western grounds).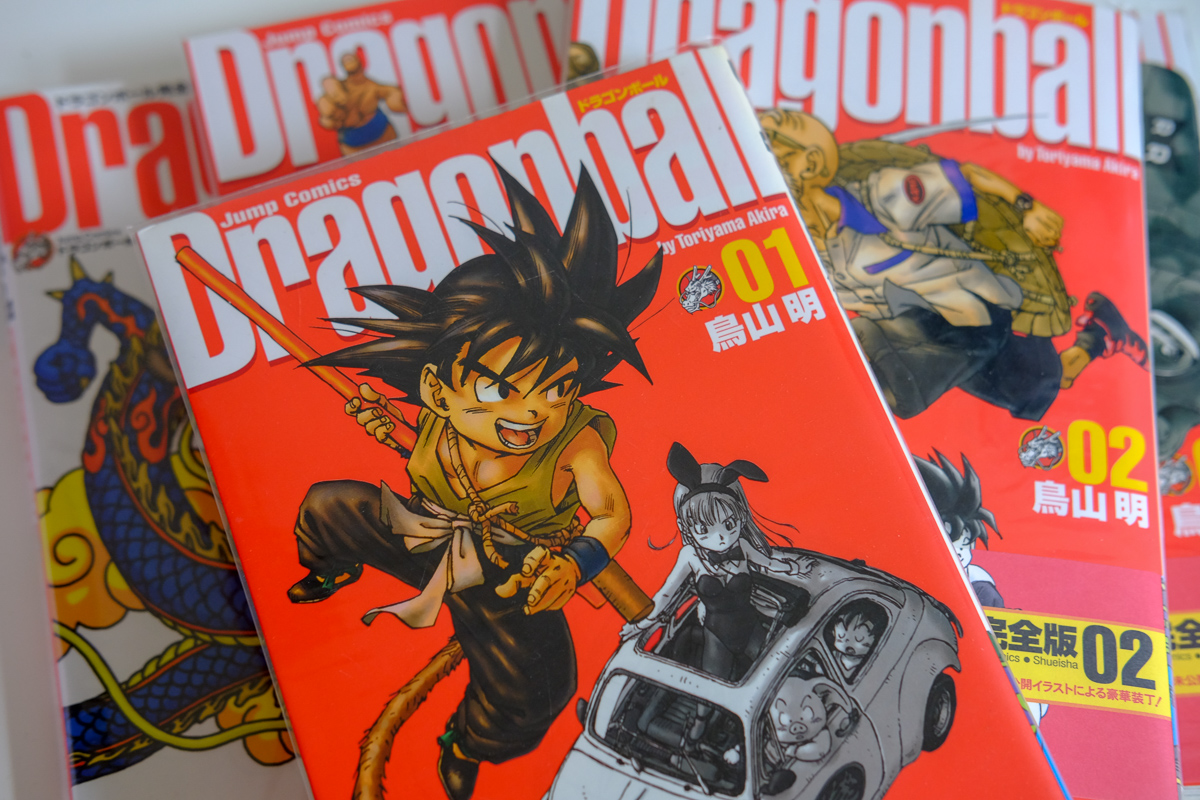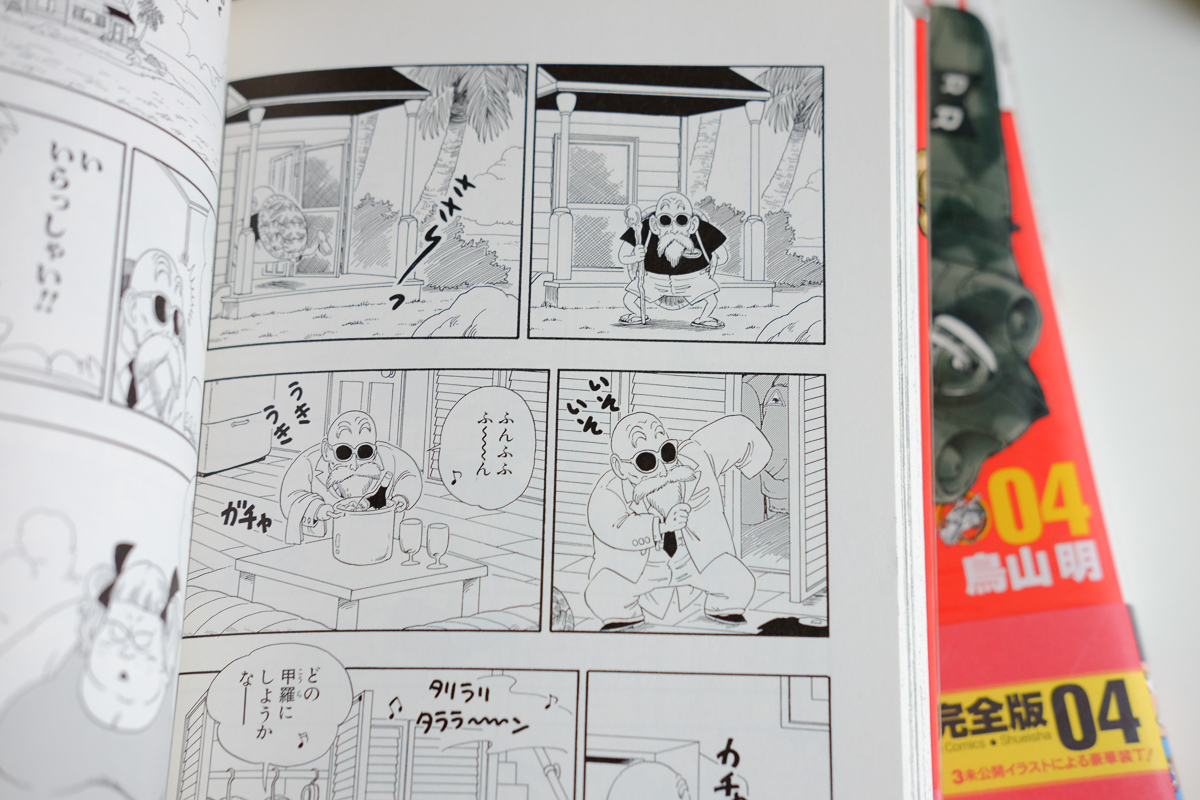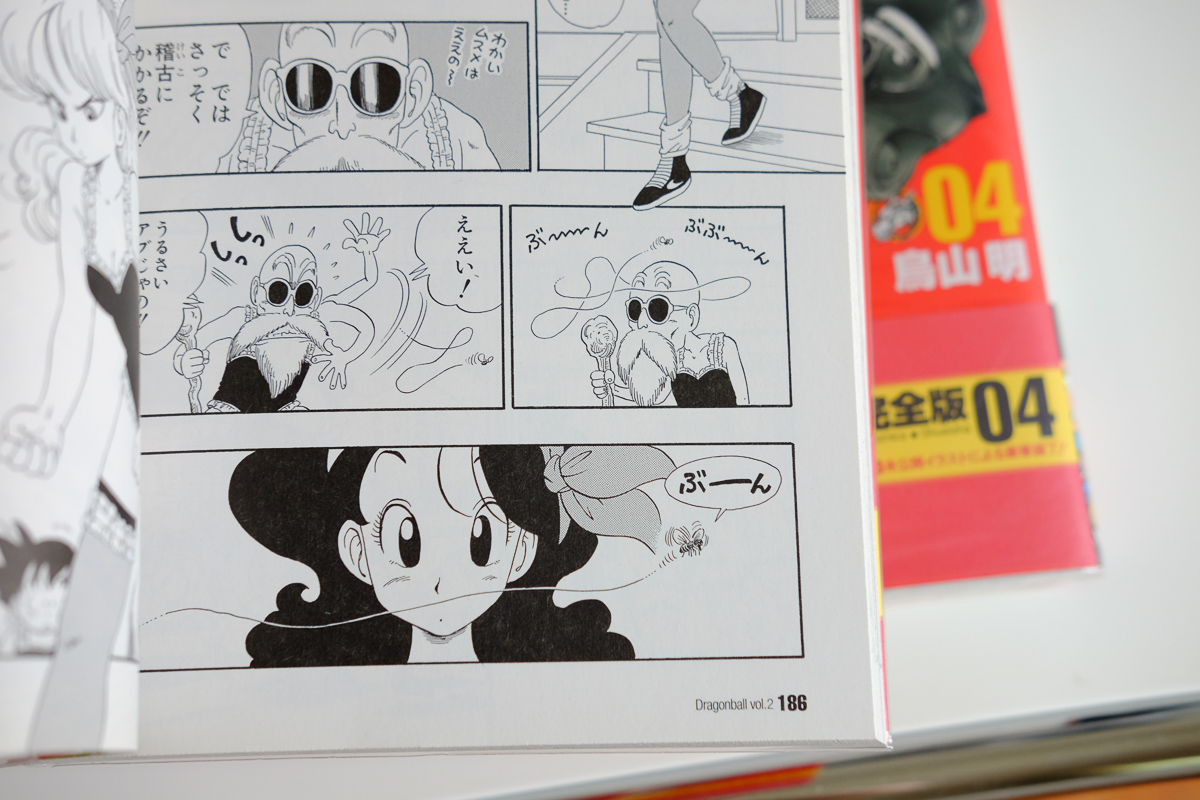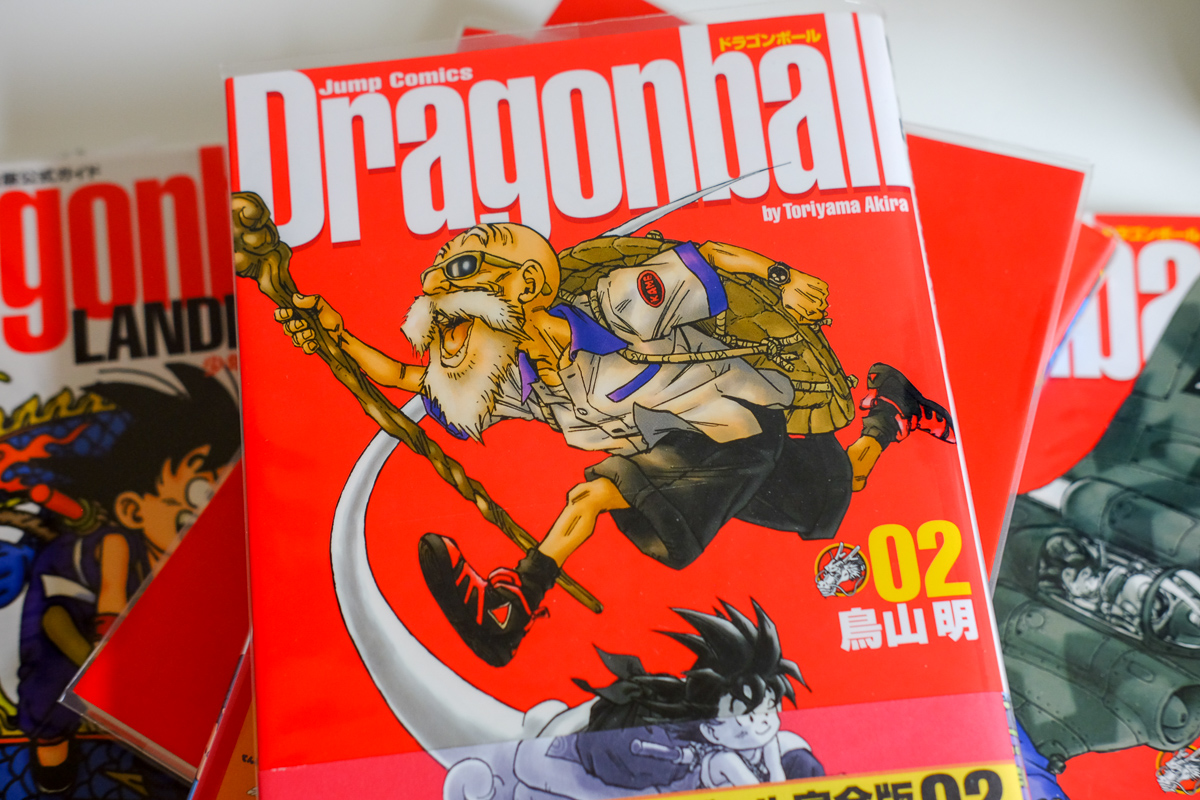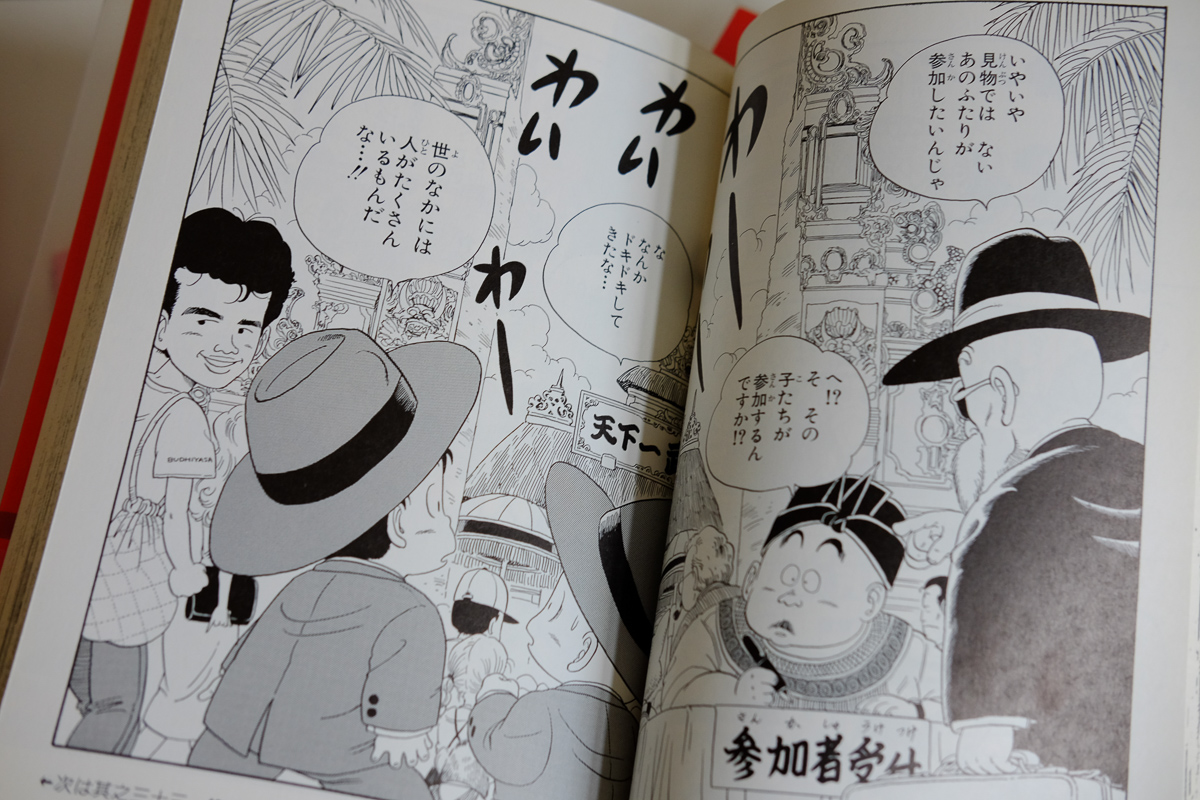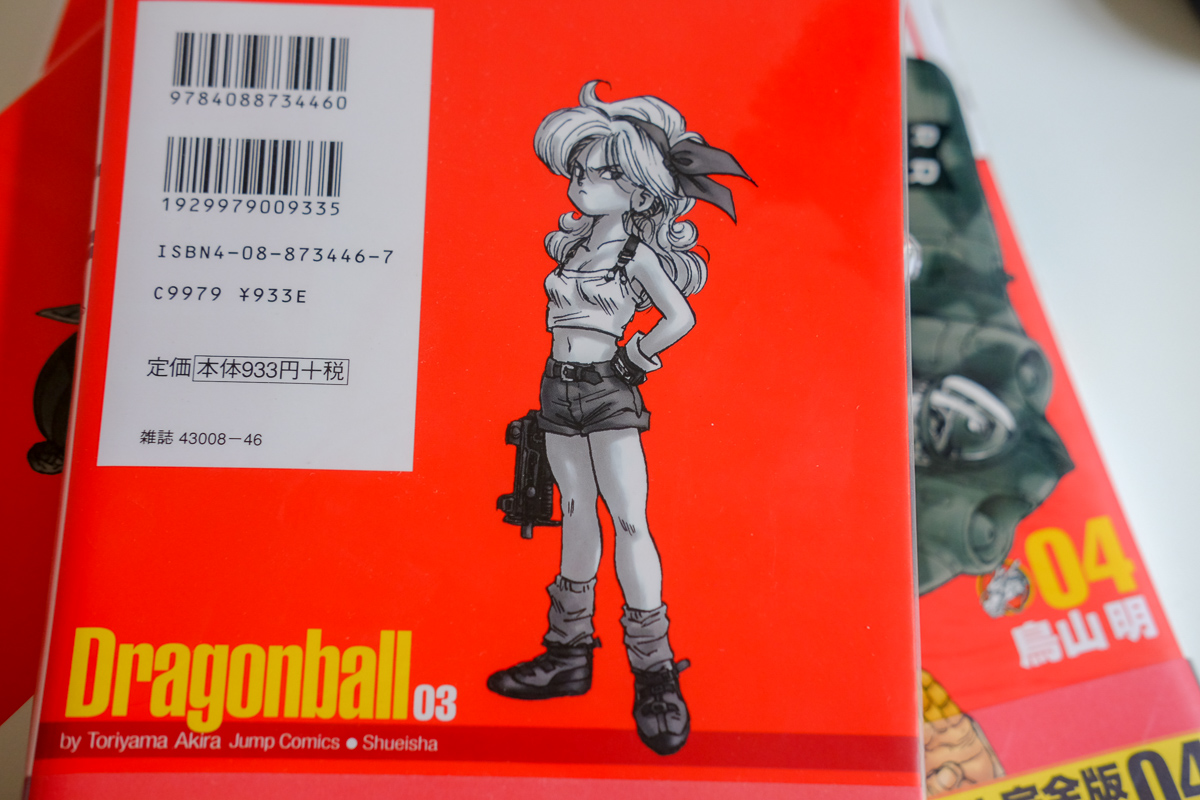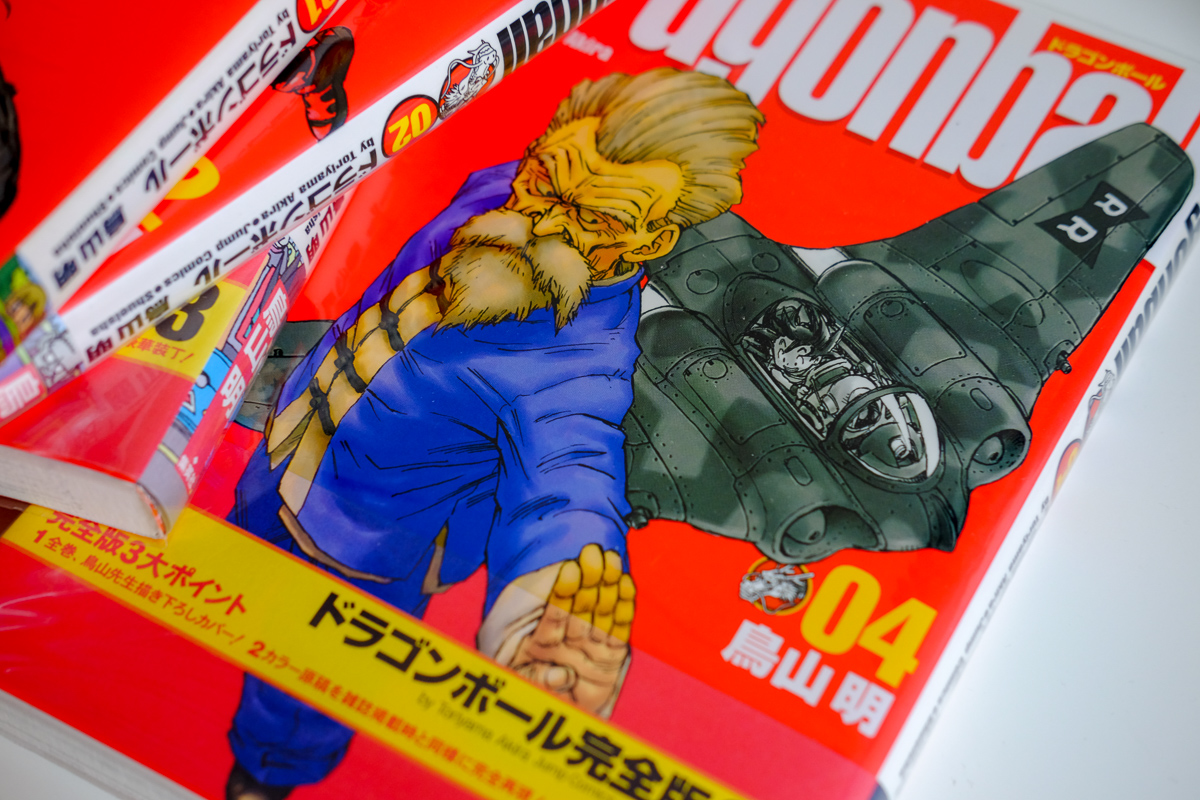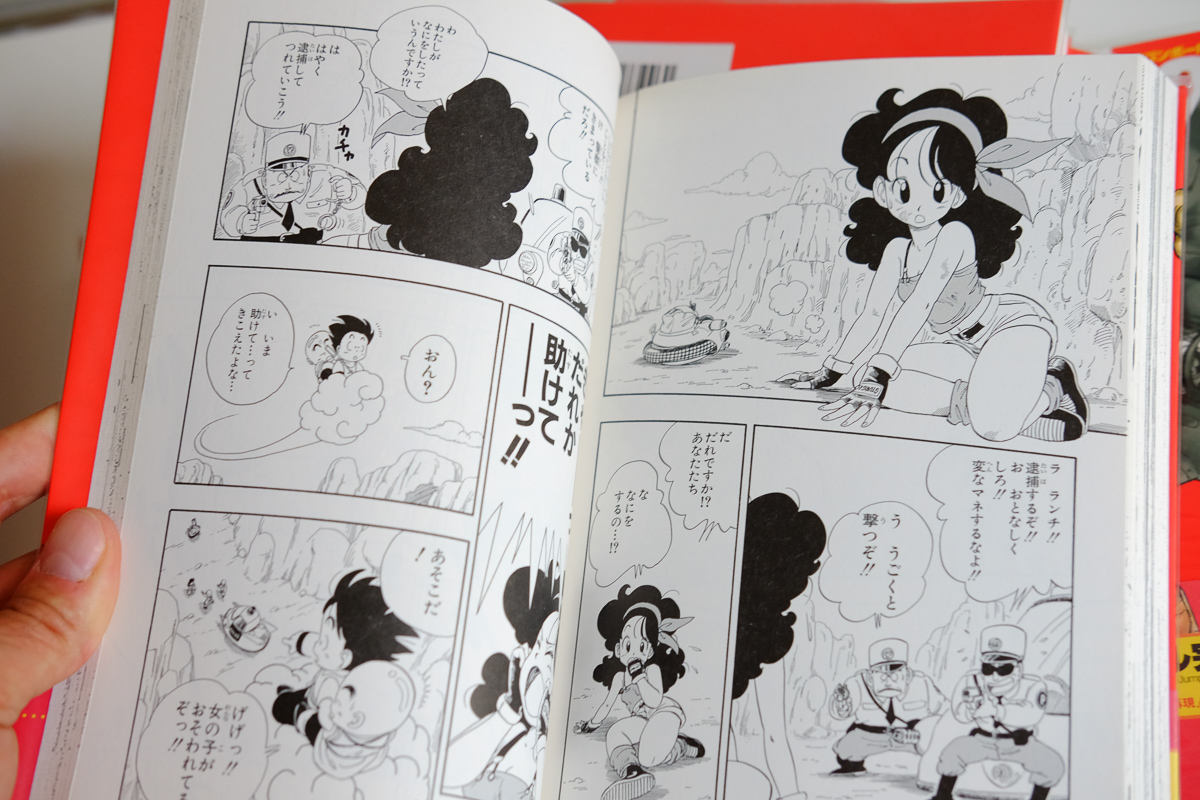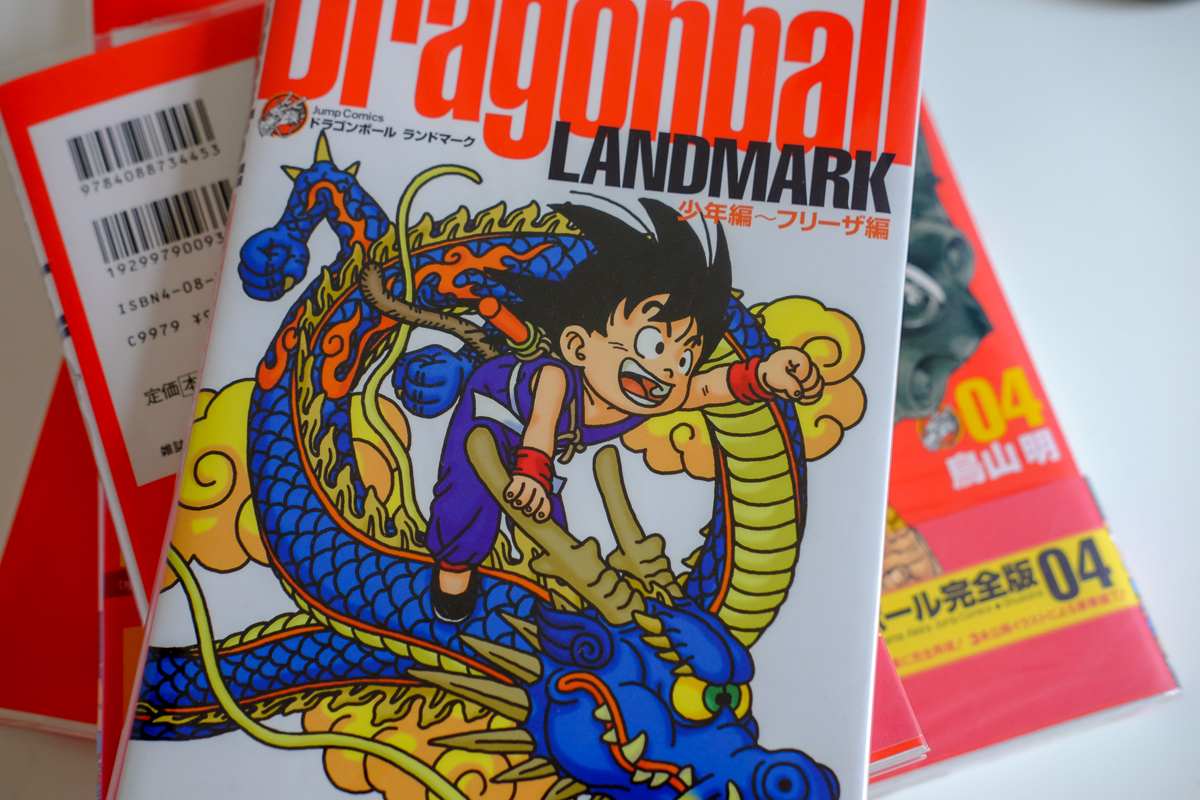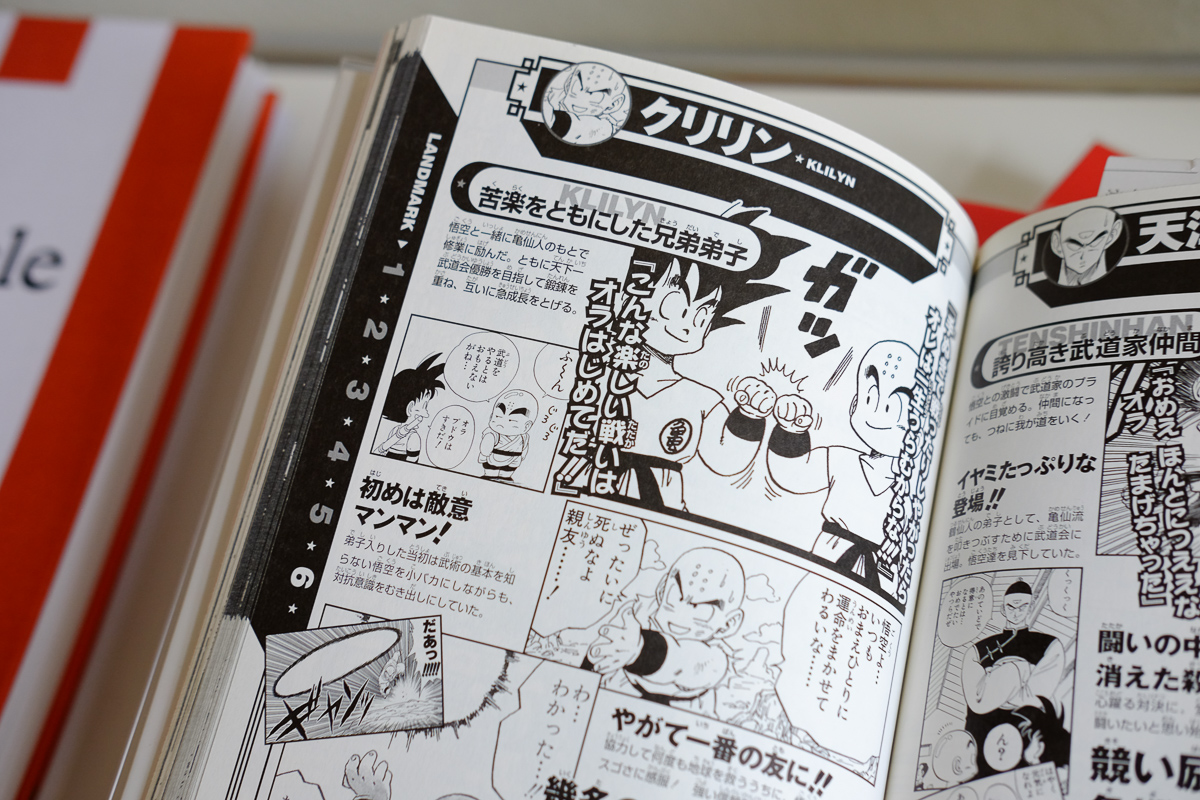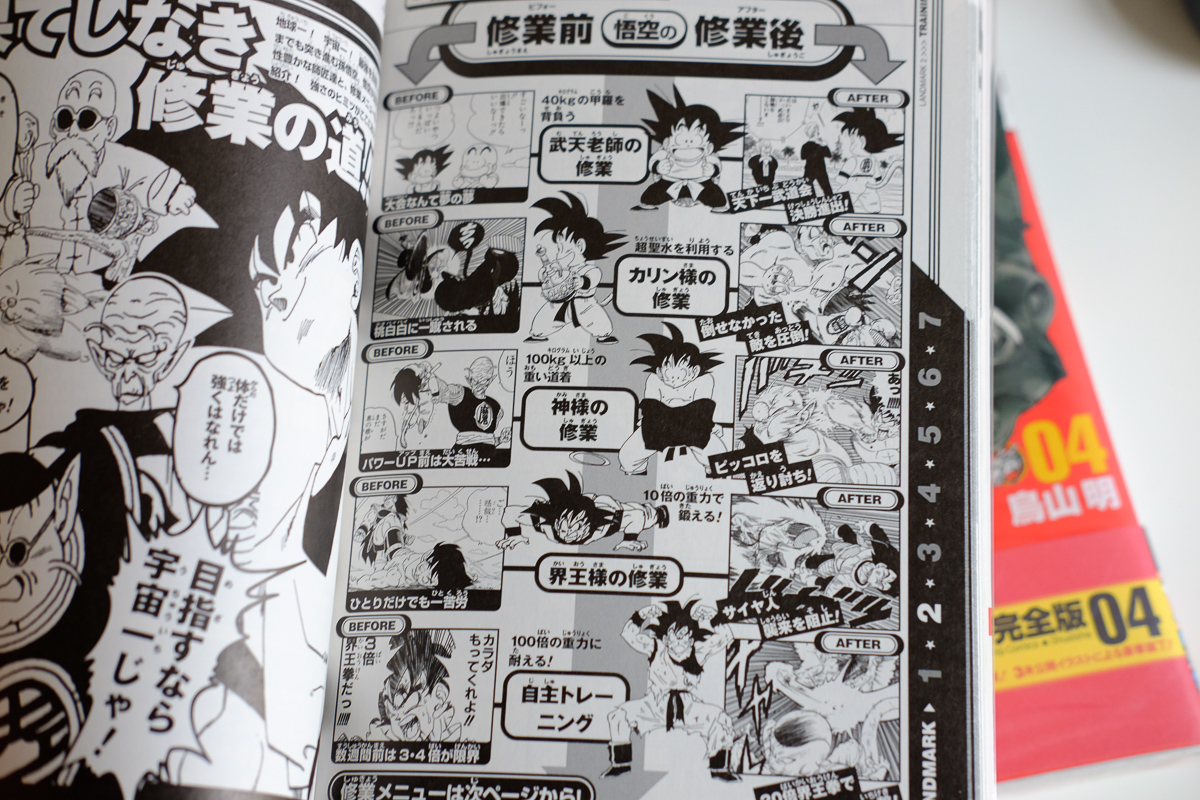 ---
A few pictures for you about Dragonball and the newly published Dragonball SD manga. Just because Akira Toriyama is awesome. And because you're awesome as well.
Have you read Dragonball SD already and what are your thoughts about that DB remake? Like always, I love to hear and read your thoughts.