There are so many great Japanese magazines out there from Men's fashion to Japanese Vogue, infamous Famitsu gaming magazine or Shonen Jump for all manga fetishists. The market is endless and there really is something for every little niche no matter how seemingly small the audience may seem. Another big thing in Japan are the so-called emooks. Big Japanese brands are releasing their lookbooks for the public and always pack it together with a small gift. Bape is doing it, Snidel is doing it and Porter as well. Even the Suica card (which you need for public transportation in the Tokyo area) has its own emook packed with small goodies and info about what's upcoming for the card.
The picture above reminds me that I always have to pick up some fancy Japanese nail-art magazines for a friend of mine who is very much into makeup and nail-design. Stunning stuff even for someone like me who isn't as educated when it comes to all things makeup.
I got some emails within the last couple of months repeatedly asking where a good place to shop for Japanese magazines might be. And why not dedicate a post to this matter. Most of you a probably looking to buy either Japanese fashion magazines or Japanese manga magazines like Shounen Jump. The good thing is that you can even make a subscription for magazines and receive each new issue directly from Japan for the real Japanese price.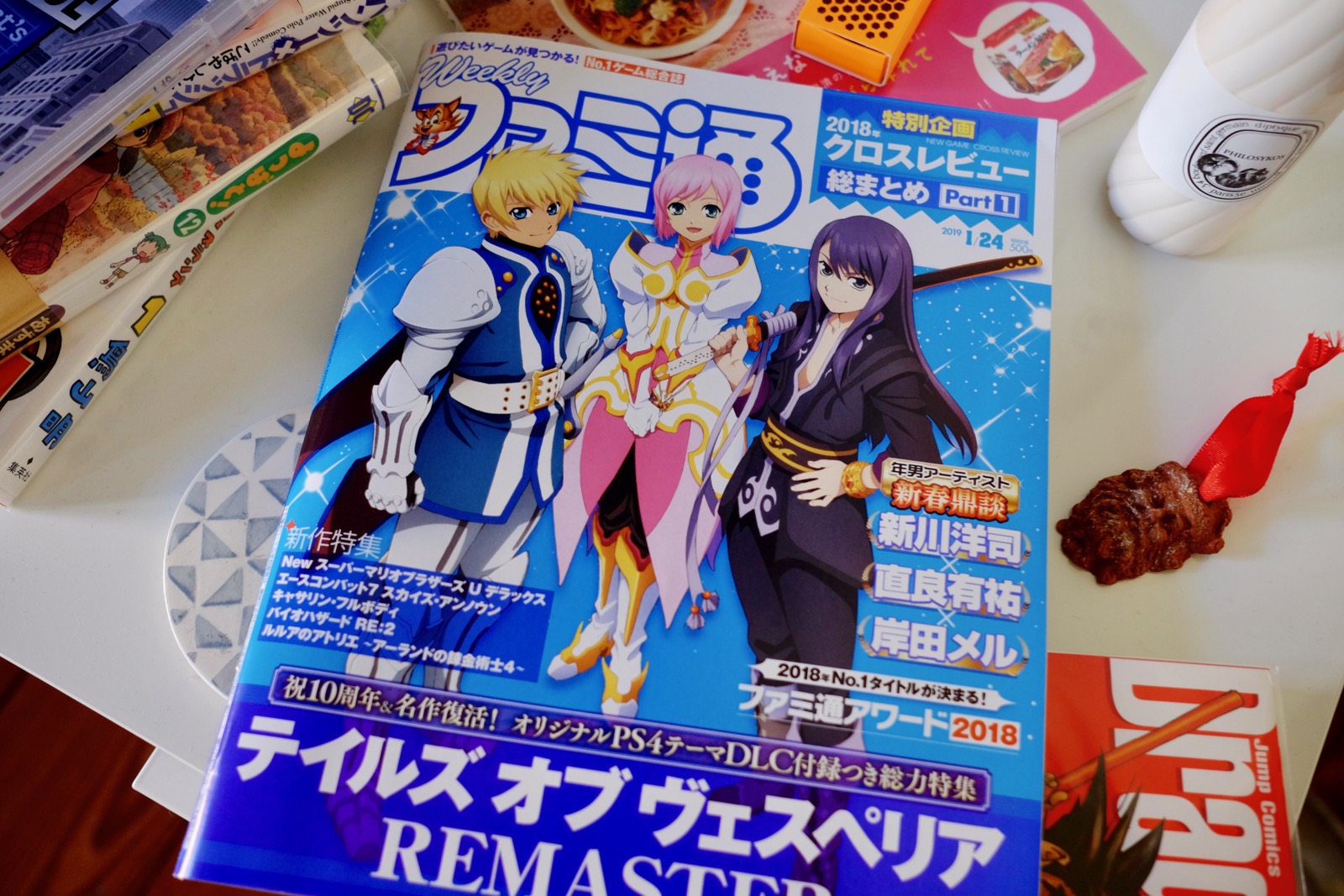 CdJapan is great for the latest issues
I'm currently shopping all my Japanese manga and games from CDjapan and am still very pleased with their service. From time to time I even sneak in a little figure (like Arale-Chan) or some Japanese magazines.
They have all the latest issues of Famitsu, Dengeki, popular male fashion magazine Popeye or the Japanese Vogue in stock and ready to ship. The beauty of ordering from Japan is the condition of the products you get. When ordering domestically in Germany it's always troublesome with books and mags. They are nearly never in perfect condition with bruised corners and sloppy packaging. Never happened when ordering from cdjapan (or anywhere from Japan for that matter).
Their website is completely in English and you don't even have to pay the Japanese taxes (which are already deducted from the prices shown on the site). They once had the option to make magazine subscriptions as well but discontinued their service for unknown reasons.
23.07.17:
A series of One Piece Magazines (Vol. 1-3) is released in Japan within the next couple of weeks to celebrate the series 20th anniversary. CDJapan has them on pre-order already and I can't wait to finally receive my collection. Reminds me that I really need to update my collection of the One Piece tankobons.
You can even get a subscription to your favorite Japanese mag
Jbox: No more sold out issues (And believe me the popular stuff is selling out fast online. Especially the fashion mags with little bonuses inside). Weekly/Monthly Japanese goodness to surprise you at home. I think that's probably what a subscription is all about. The joy of being surprised by the latest issue in your mailbox. Or at least that's why I made subscriptions for the magazines I like.
Unfortunately, most websites discontinued their subscription services for Japanese magazines but Jbox is still offering their service.
They have a lot of Japanese snacks, video games, and magazines in stock. Most of it gets shipped directly from Japan but some are stored in their US-based warehouse in San Diego as well. JBox is one of the few places who is still offering subscriptions to Japanese magazines for reasonable prices. Just have a look.
Fujisan: Another great place to make a subscription for Japanese magazines of all sorts is Fujisan. I personally haven't used this shop before and only read about their magazine subscription service. Unfortunately, I heard nothing about the quality of their service. Judging from my overall Japanese online shopping experience they're probably pretty decent or they wouldn't be in business for such a long time (since 98). Their website is even available in English which is a big plus for everyone who is not as comfortable with Japanese as some of you are. All mags are shipped directly from Japan.
Update 15.10.15: Unfortunately Fujisan discontinued their magazine subscription service. At the moment your best bet for a real subscription service for Japanese magazines is JBox who just updated their whole site. Unfortunately, they stopped offering their subscription service with their updated site (no idea why) but promised to bring it back in the near future. Until now I suggest just ordering the latest issues directly from Japan using CDJapan.